I had the pleasure of staying at the Novotel Visakhapatnam Varun beach for my 50th birthday in May. It was a memorable stay. I was celebrating the occasion solo. I hardly ever take vacations where I just laze around but this was close to one such holiday. And I need to do it more.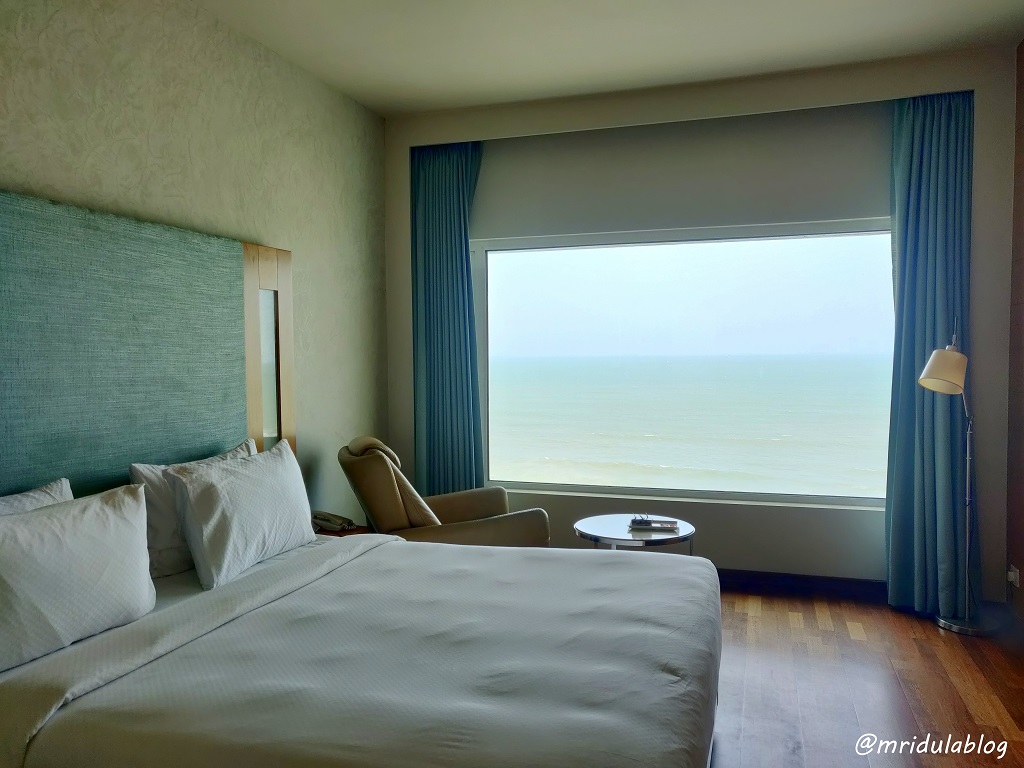 I was staying in a suite at the sixth floor with the Ocean (Bay of Bengal) being my live TV. The rocking chair by the bed was my favorite corner of the room! My suite had a large living area too but I liked the view from the bedroom window more! The bed was comfortable leading to good sleep all around.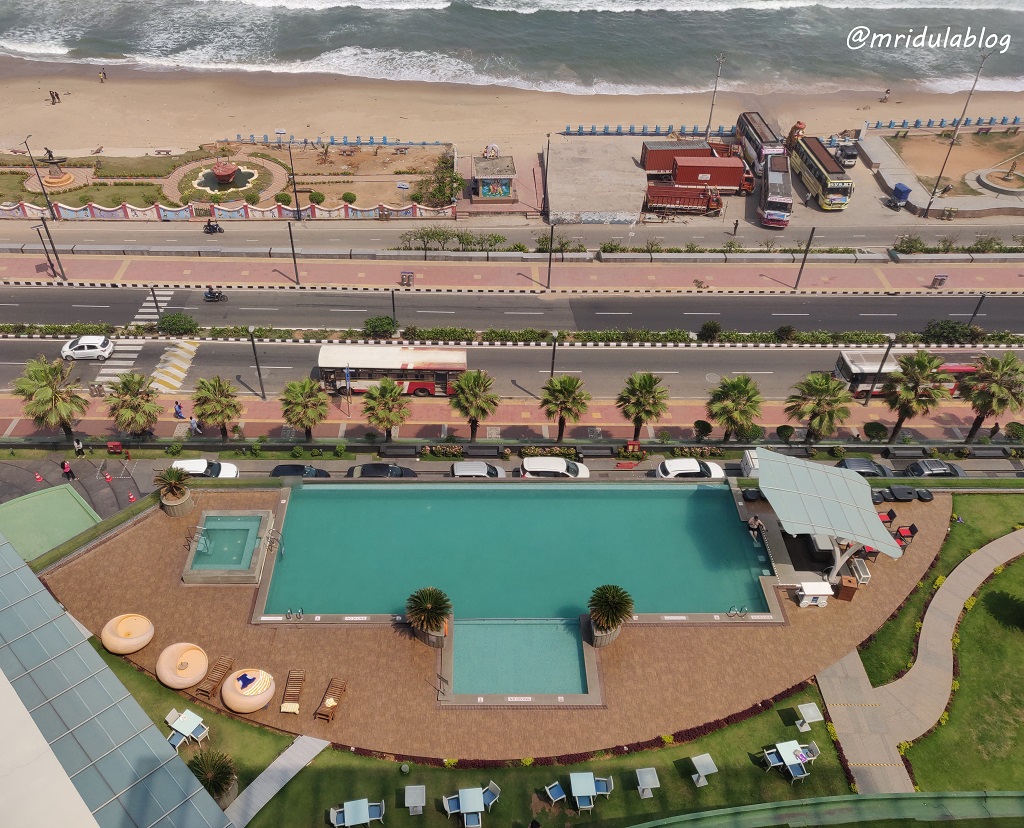 I could see the hotel swimming pool and the beach right from my room and those are the only two places I visited on my trip! I took many laps in the pool, as I was eating a lot of good food at Novotel Vizag.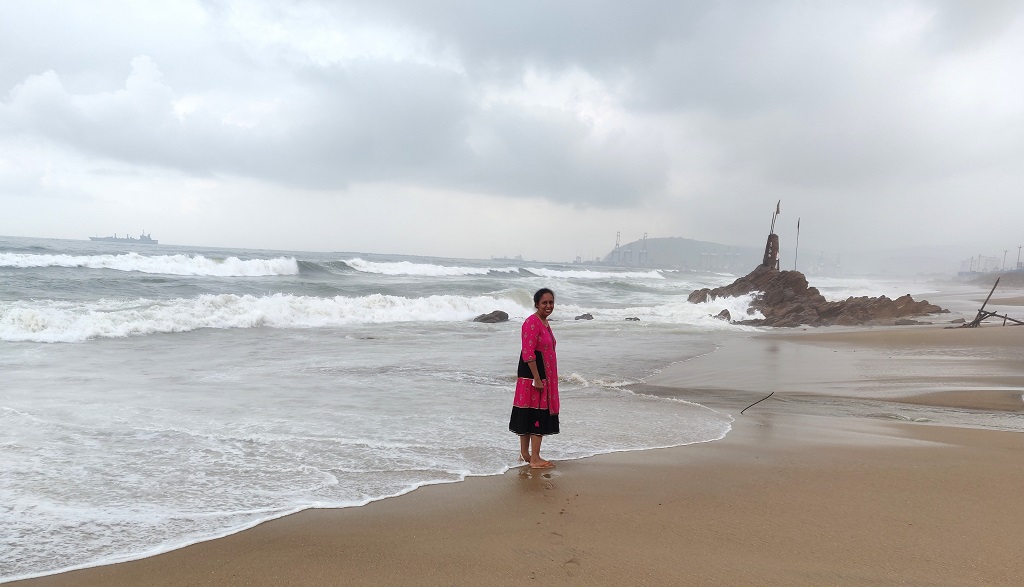 As I knew the Ramakrishna Beach was really crowded in the evening, I went there in the morning. The morning weather was nice, the beach is right across road from Novotel Vizag and that is the farthest I ventured on this trip.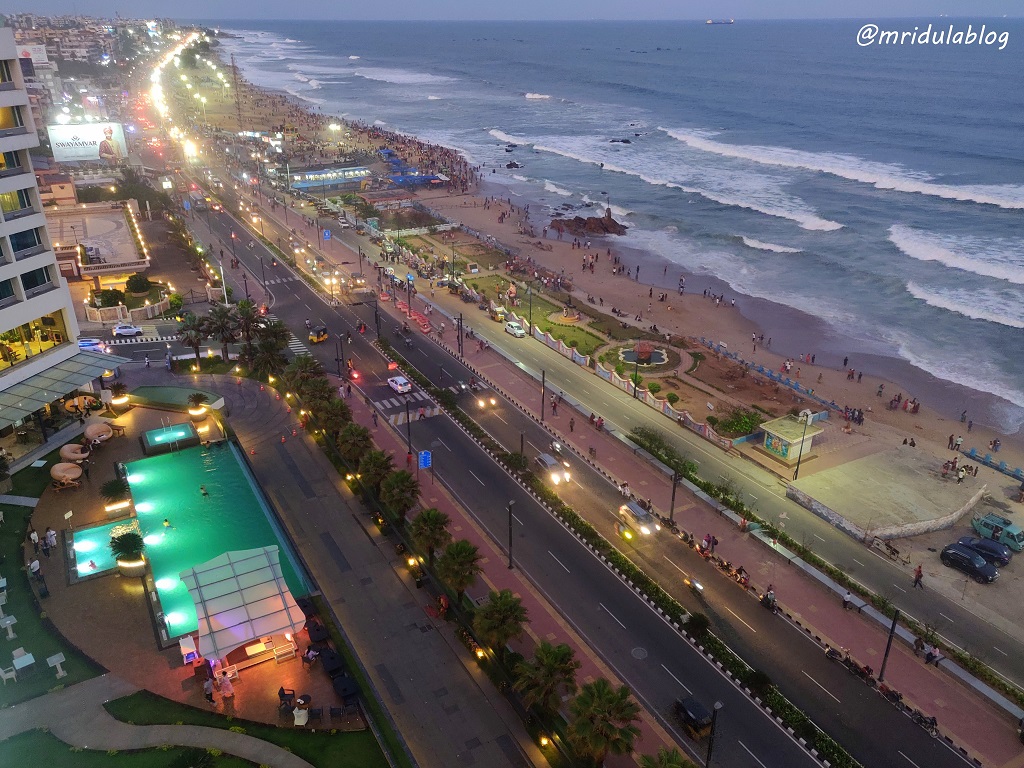 So, what did I do for the rest of the time? I ate a lot of good food at the various restaurants within the hotel. I went to the terrace to enjoy the view along the Beach Road. My room had a bath tub, so that was that! I loved the tea and coffee maker in the living room and used it a lot. But I sat on that rocking chair doing nothing for most of the time! Like every other trip, I arrived so tired but I got back home rejuvenated.
PS. The Novotel Visakhapatnam kindly hosted me as a blogger and I paid for my flight!
PPS. Do check out Travel Accessories through my affiliate link on Amazon.