I love rooftops for the incredible photo opportunities they provide! Novotel Vizag has a wonderful rooftop restaurant, Infinity. In addition they have a running track on the top. At sunrise and sunset I would simply go to the rooftop and enjoy the view. I could see the many moods of the Beach Road Vizag and it was such a pleasure.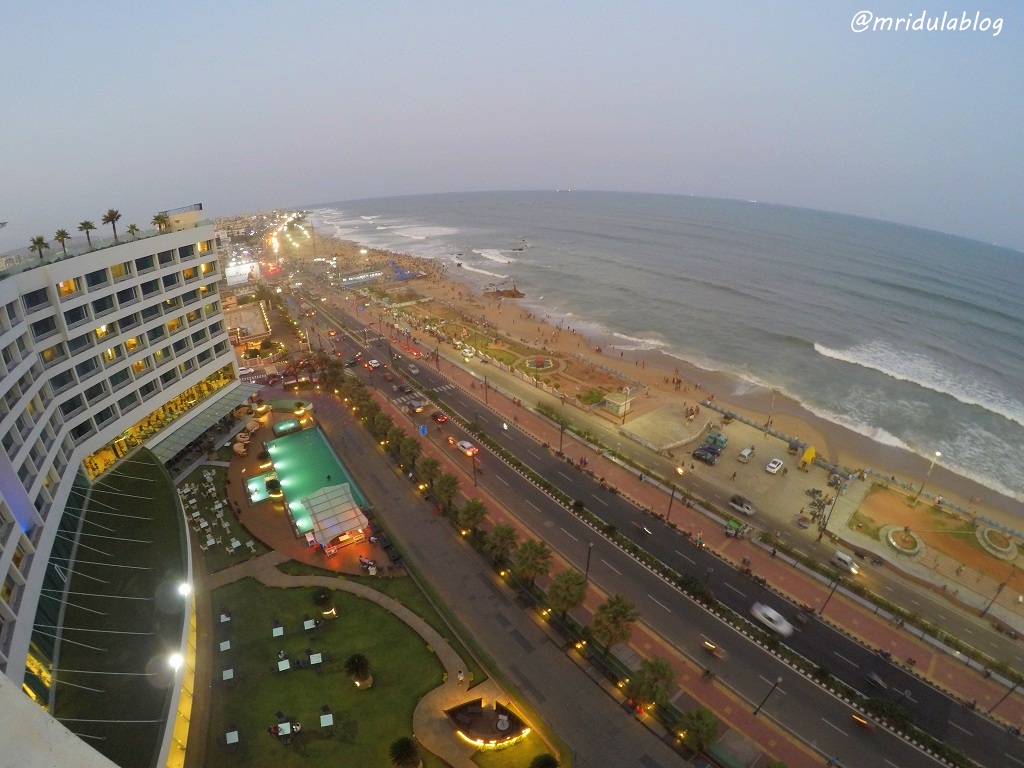 When I get to see such incredible view I wish to capture a lot of it in a single frame. GoPro comes in handy at such occasions.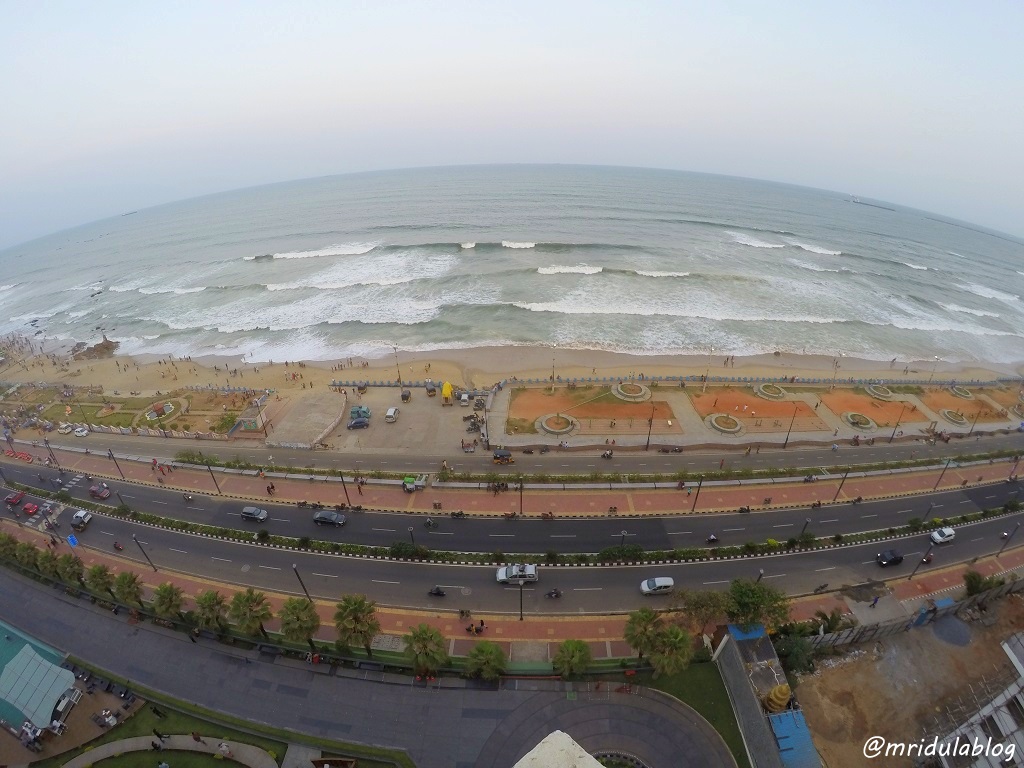 The Beach Road looks good from any angle you view it. I so enjoyed watching its various moods during my stay.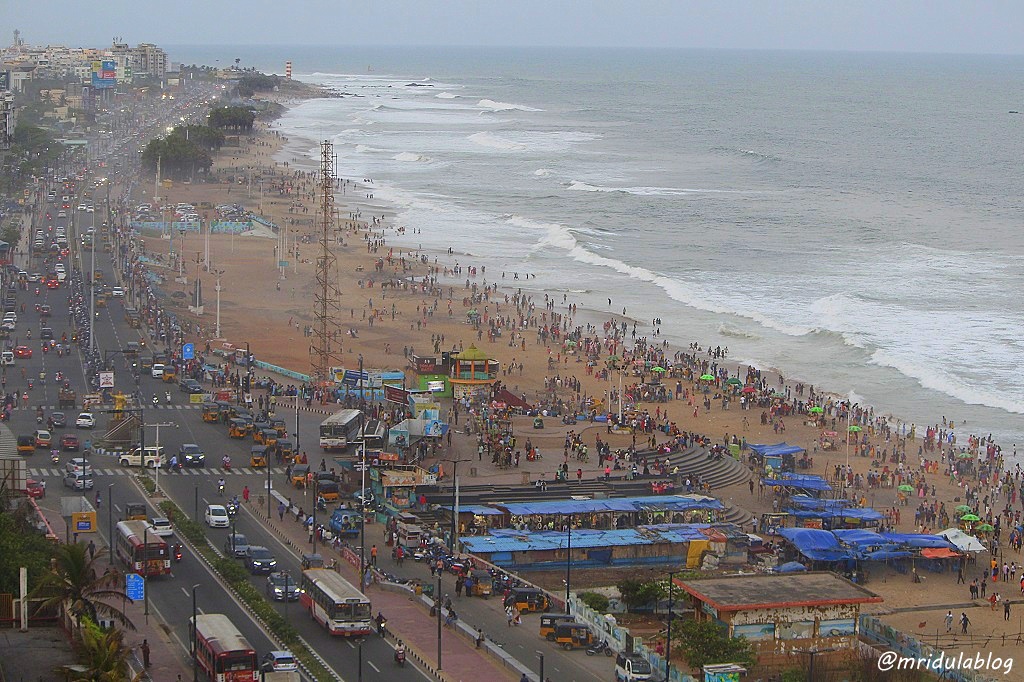 The crowd you see was the weekend crowd. The RK Beach is more crowded in the evening. I was happy to stand at the top floor and enjoy the view from a distance.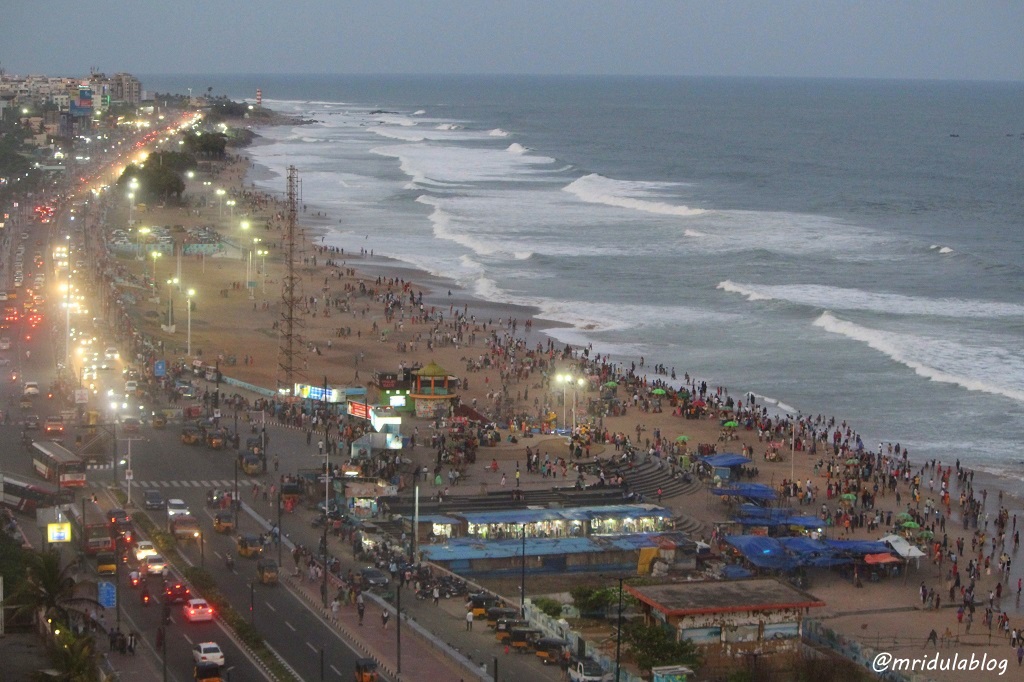 Looking at the crowd I decided to go to the beach in the morning. The added advantage was the sunrise on the beach.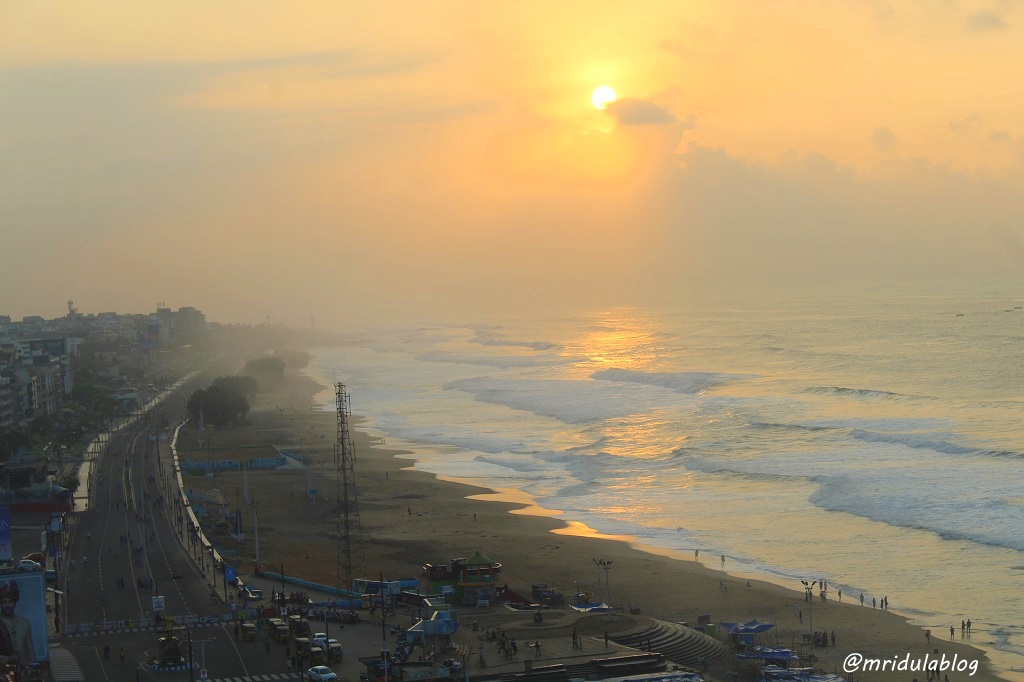 For a very long time, I was not the morning person. Then my daughter started playing tennis in the morning. Now, I can catch a few sunrises without groaning too much.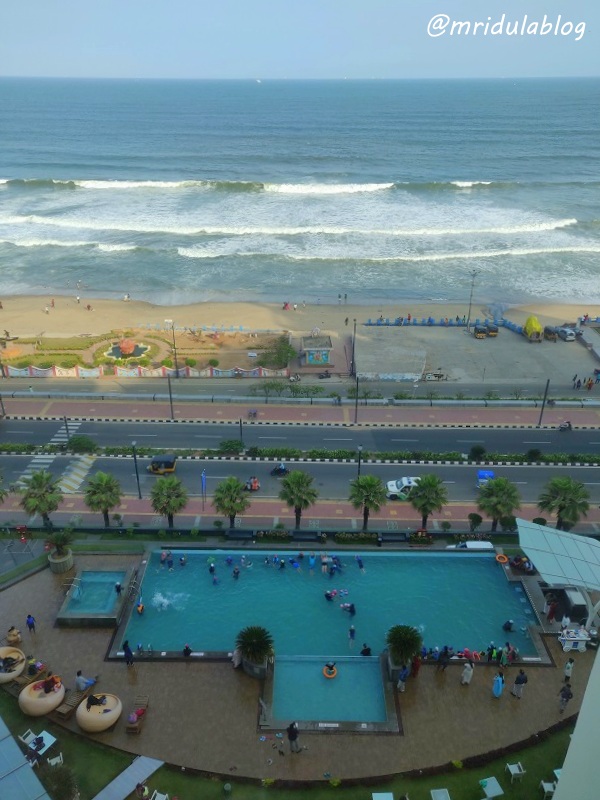 Even though the terrace view was superb, the view from my room was beautiful too. I went to Vizag on a short trip. Other than the beach I did not venture out anywhere. But I loved my stay at the Novotel Vizag. I need more vacations like these!
PS. The usual blogging disclosure- my stay at Novotel Vizag was complimentary. I paid for my flights.
PPS. Do check out Travel Accessories through my affiliate link on Amazon for your future travels!