Do you remember my post on 'my relationship with food?' It is still complicated but it is improving for sure. There were times at Novotel Vizag when I would go in with my old attitude, "let's get done with it" and then check myself and ask- "what would Phil do?" And I tried to do likewise.
Wondering where should I start? Let me start at the beginning. I went down for lunch to The Square. The breakfast is also served there daily. It is the 24 hour restaurant.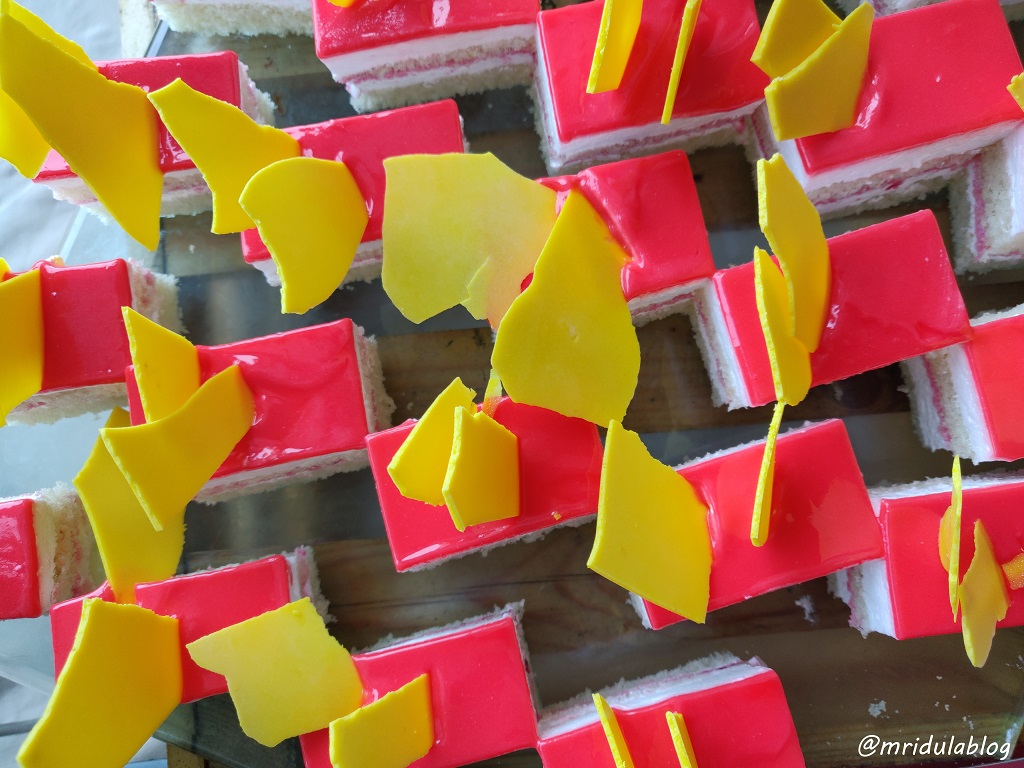 The lunch buffet was lavish. There were many options, but I went with the local ones, rasam, sambar, biryani, curd rice, papad and such! And I liked it a lot. They also have a huge dessert table full of delicious stuff.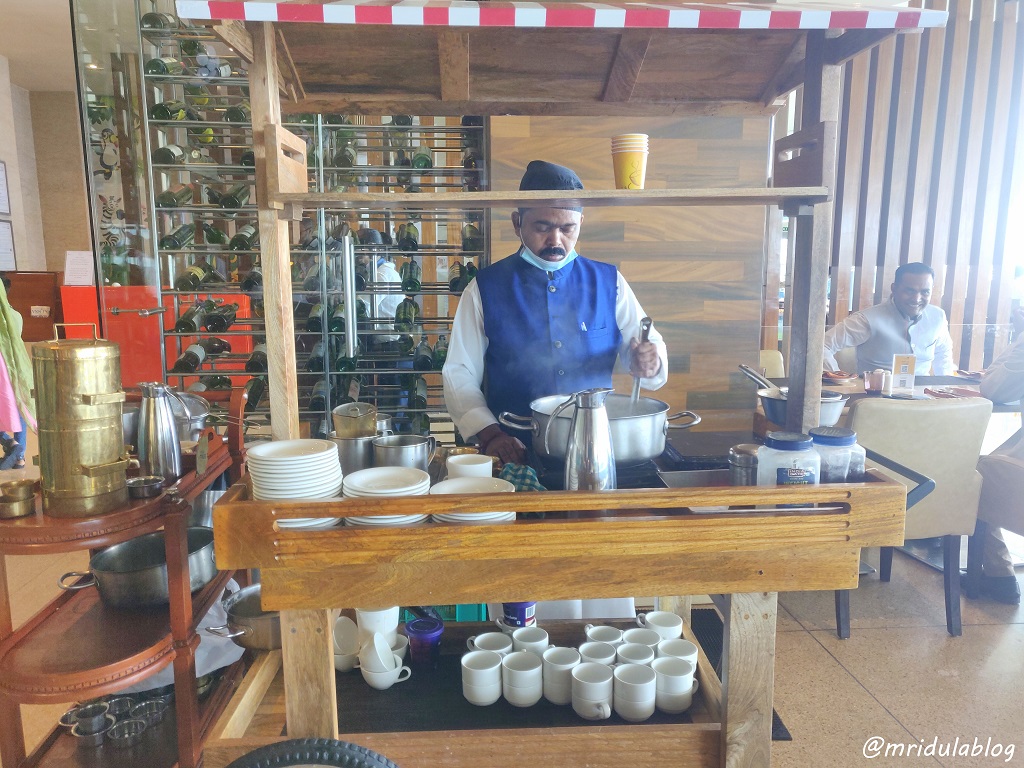 Breakfast has a wide variety as well. I would once again stick to idli, dosa, vada and the like. However, for the tea lover in me, the filter coffee at Novotel Vizag was the true find. It was really good.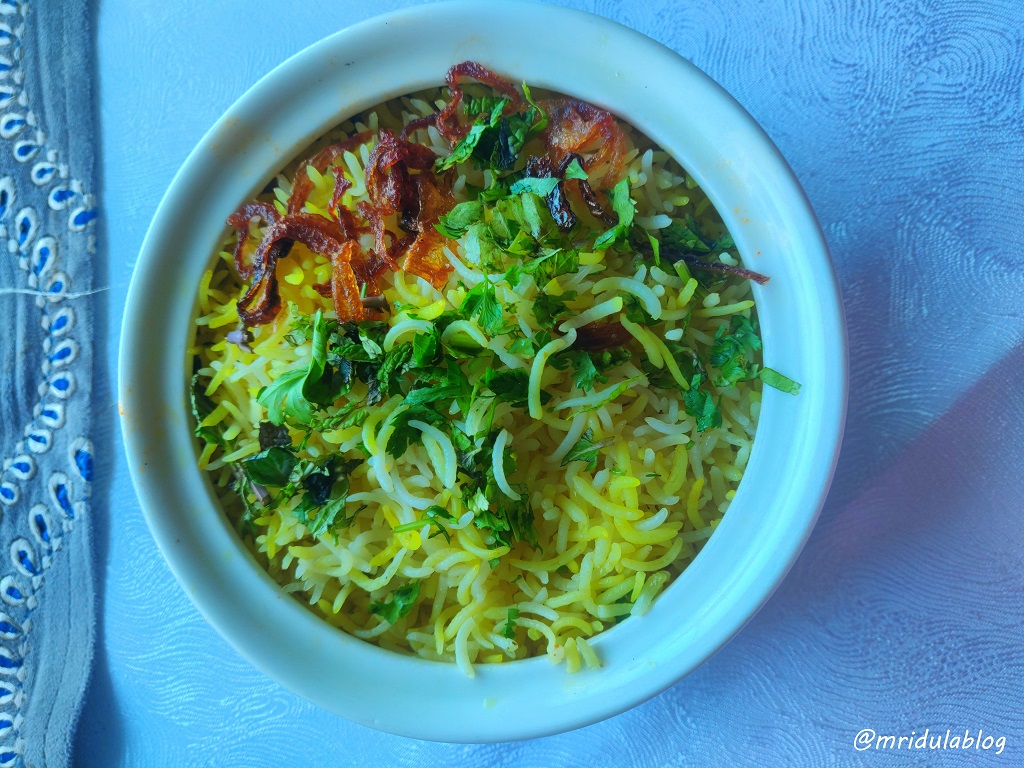 I met the delicious Biryani again at the Zaffran which serves the regional cuisine. I had soup before and followed it up with some delicious kulfi! All of it was good.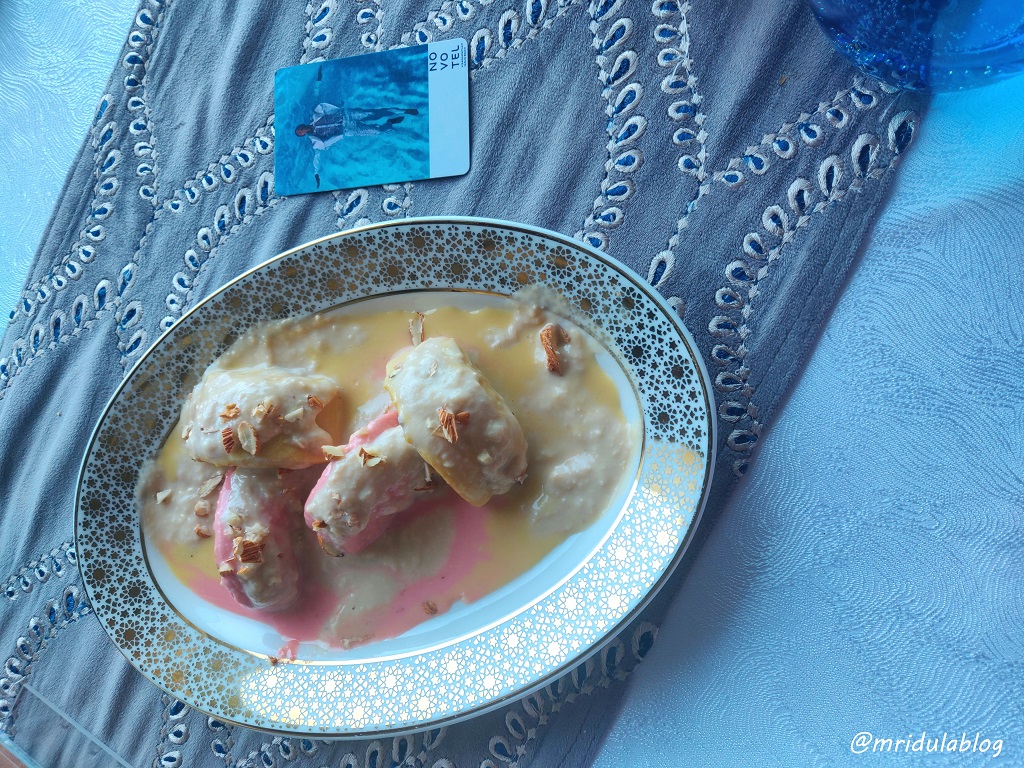 I cannot leave out the melt in your mouth kulfi picture before I move on. Of all the ice creams in the world Kulfi is my absolute favorite and this one was 'rica'.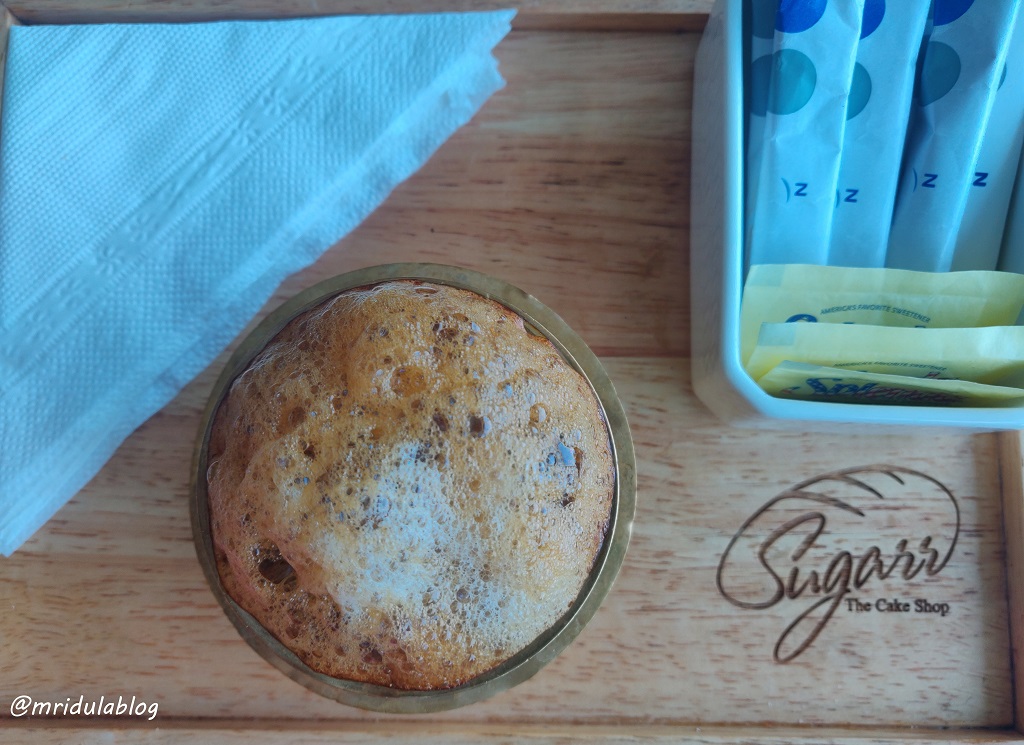 I met the filter coffee again after my lunch while sitting at the bakery Sugarr. For the rest of my stay I was a coffee person, which happened like never before!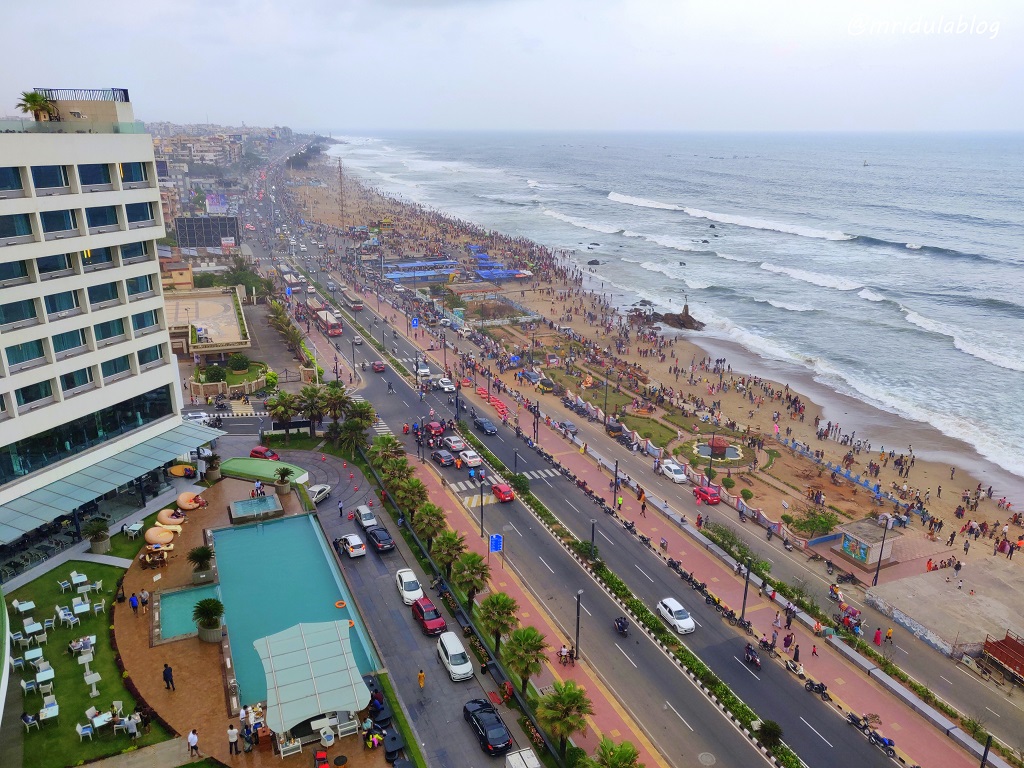 My dinners were at the Infinity which is a rooftop restaurant and at the Harbour Vue Bar. Infinity has an amazing view of the city, however I failed to secure a table outside. They are known for their sizzlers.
But I would park myself at the rooftop at every sunrise and sunset and these are the views! Also, if you look near the pool, you can probably see the evening tea service happening by the pool.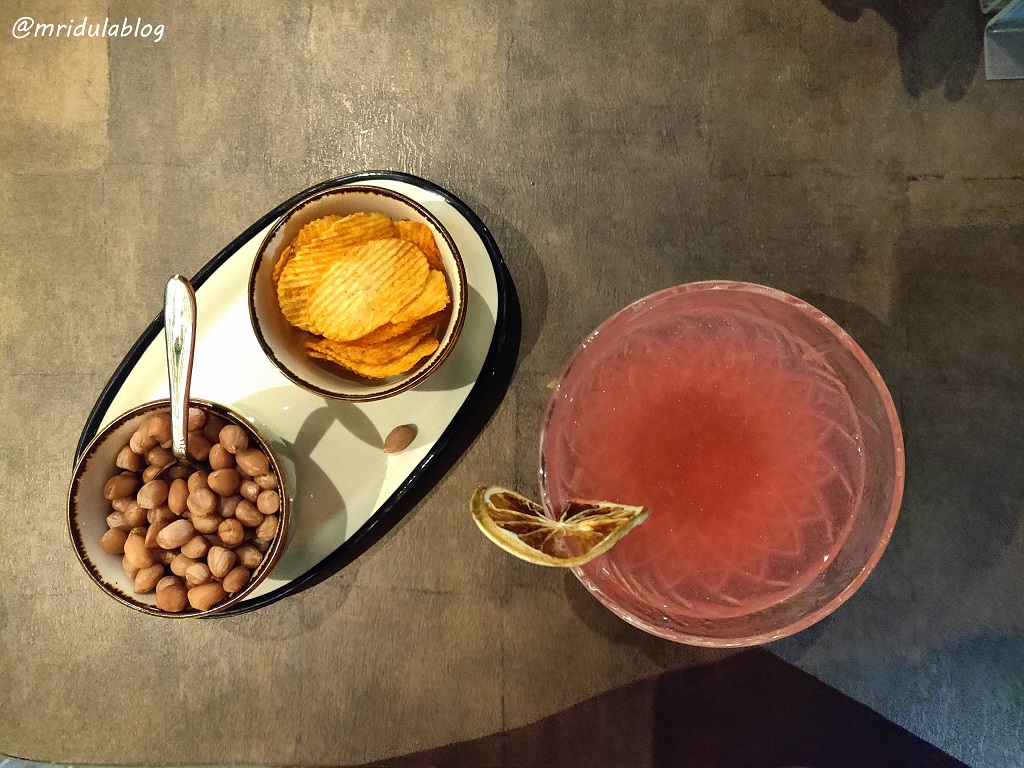 The Harbour Vue Bar has a good ambience, nice cocktails and bar food! I had delicious eggs and mushrooms other than the cocktail.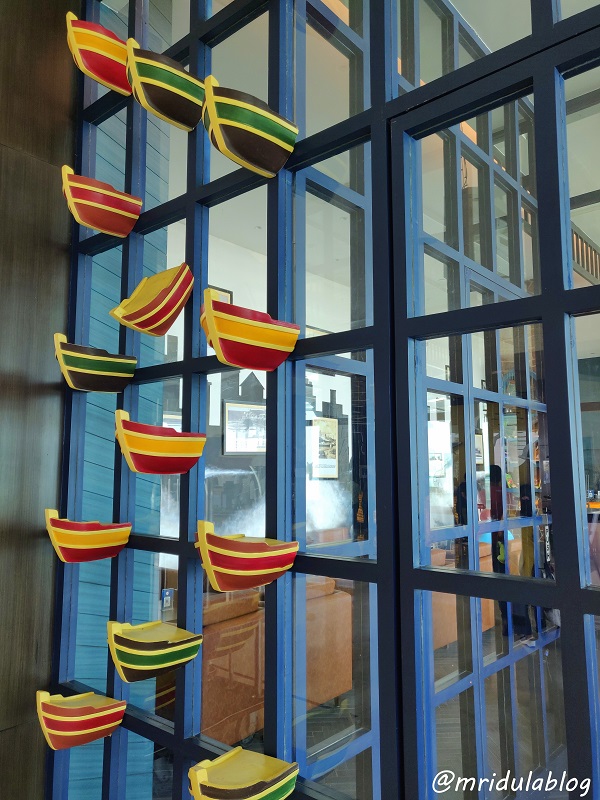 I also loved the door of the bar, it has such beautiful boat decorations. Inside the sea and the boat theme continues.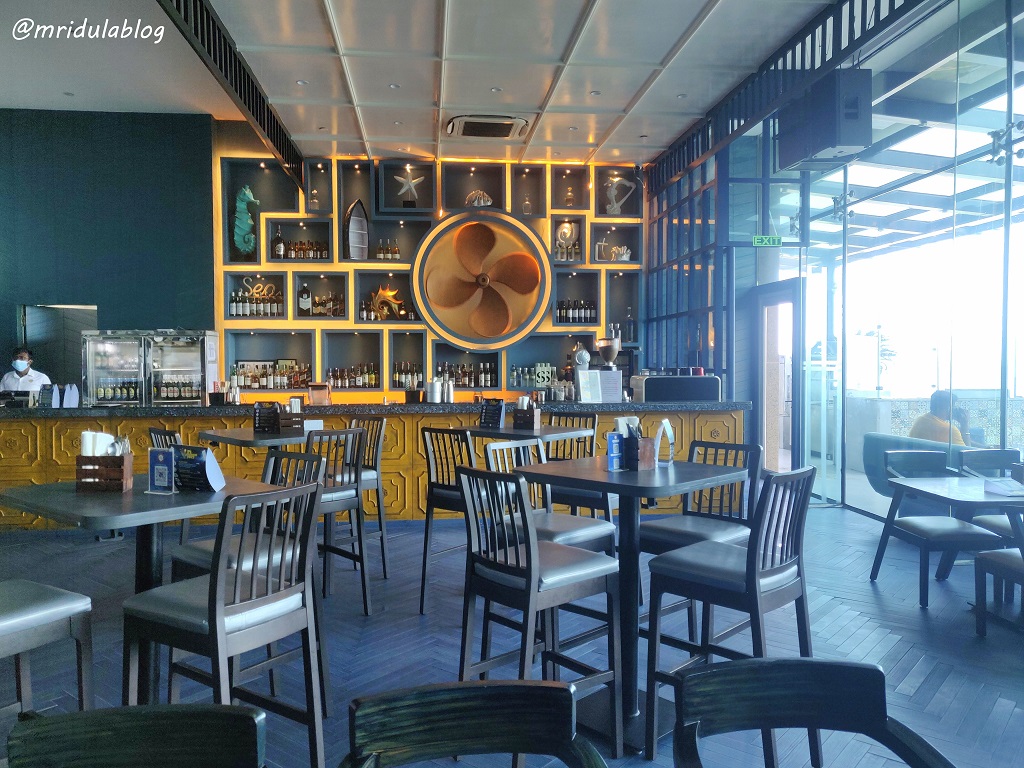 Here is a picture that will give you an idea of what to expect when you go to the Harbour Vue bar. They also have seating outside.
And when the mixologist/bartender is in the mood, they set the table on fire too! I had an enjoyable stay at the Novotel Vizag. And I ate a lot of delicious food too. There will be more on the blog about this trip.
PS. The usual blogging disclosure- my stay at Novotel Vizag was complimentary. I paid for my flights.
PPS. Please check out Kitchen accessories through my affiliate link on Amazon.