Chhavi and I often travel to Jaipur for Tennis Tournaments. It is one of the venues that I like going to. I try to make a mini holiday out of it. One afternoon we were looking for a new place to go for lunch. We opened a website that had many restaurant recommendations in Jaipur. She put her hand on a blue looking restaurant called Cinnamon.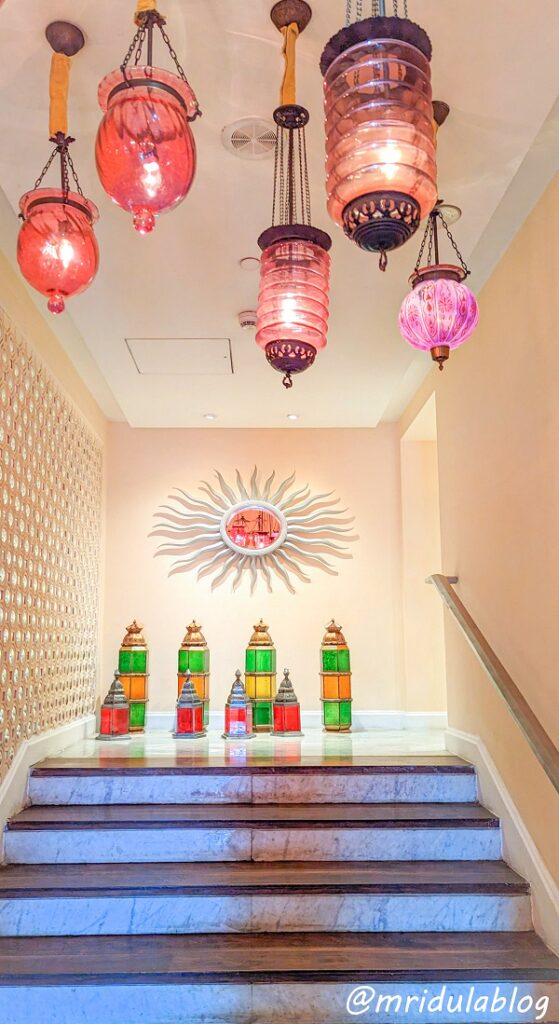 I looked at the address and it clearly said Jai Mahal Palace. I somehow thought it was a shopping complex. We booked an Uber from our hotel, Ibis Jaipur and we were on our way.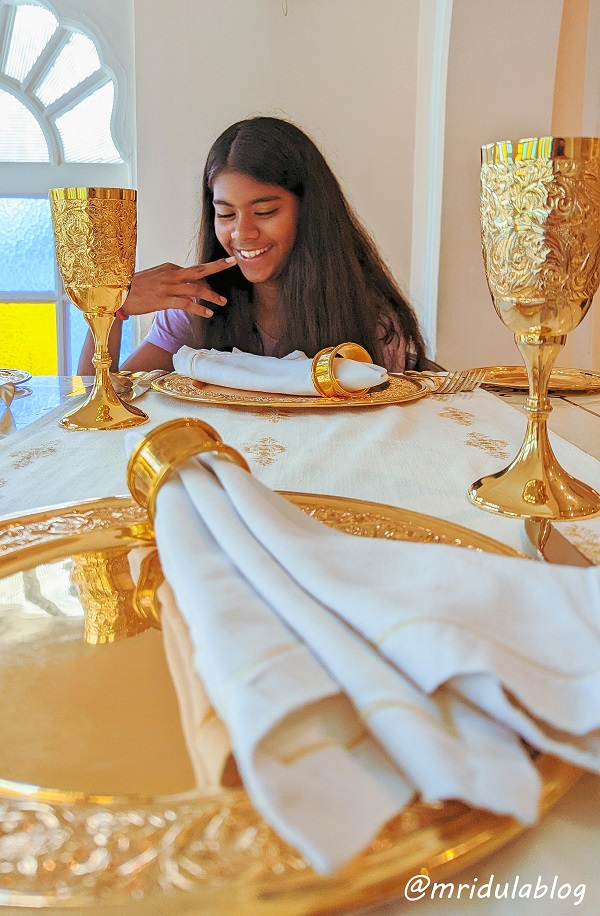 It was a short distance and soon our taxi driver said, ma'am it is going inside the palace, should I go inside? I agreed to go in and check out Cinnamon at the Jai Mahal Palace. As the name clearly suggested it was inside the palace and not the name of a shopping complex!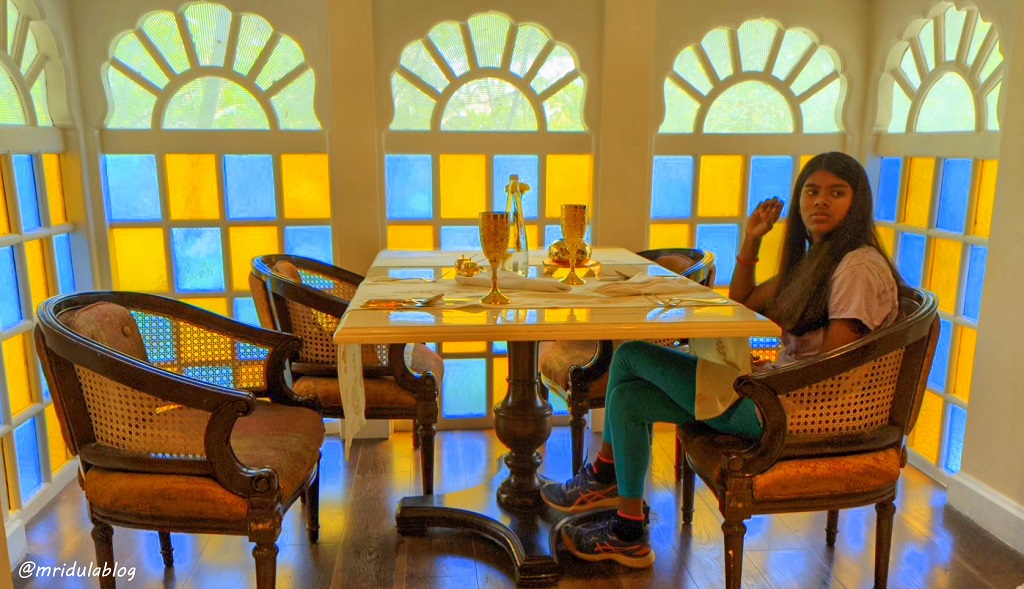 Cinnamon is the Indian restaurant at the Jai Mahal Palace in Jaipur and it is excellent. I have previously stayed at Umaid Bhawan Palace but for Chhavi this was a first visit to a palace. She was suitably impressed.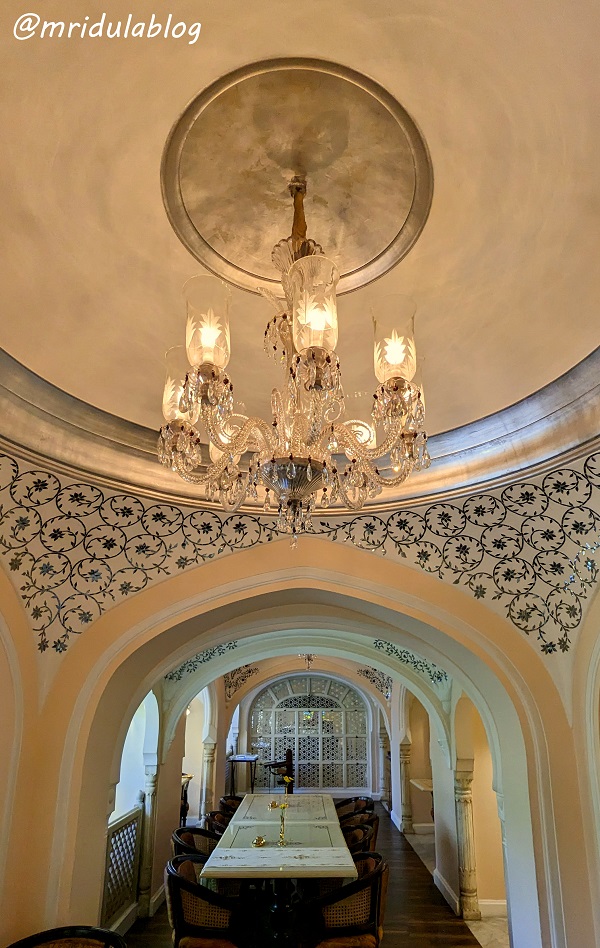 The ambience of the Cinnamon is indeed royal. We reached there about 2.40 pm and the restaurant had only a few guests. So we got the undivided attention of our servers, they were excellent.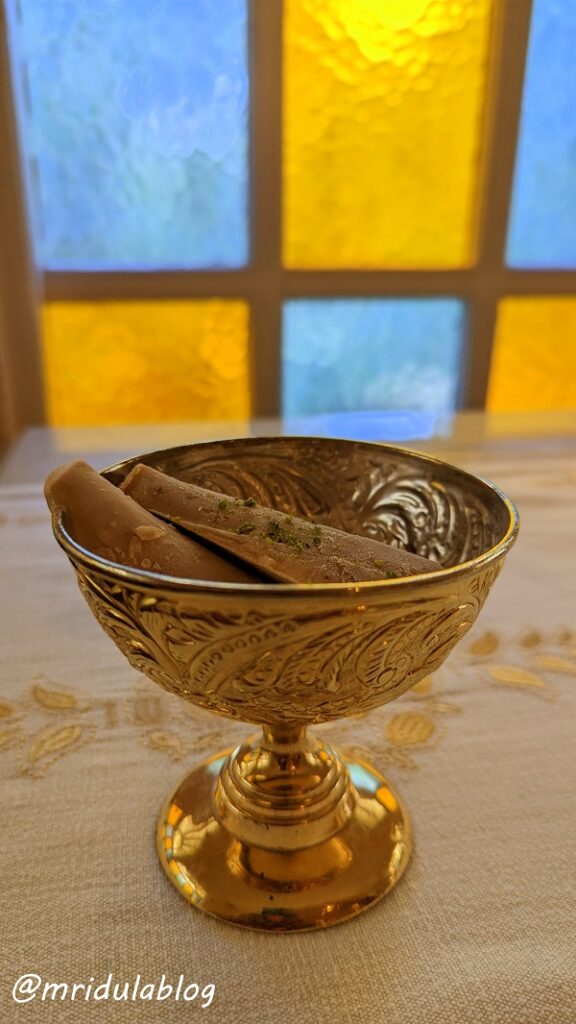 We ordered a lot of food. I remember Dahi ke Kabab, daal, paneer, roti and kulfi. Everything was excellent. Chhavi had nibu pani and I had a beer! Two wonderful people served at our table, I am really sorry I don't remember them by name but they were outstanding, Taj hospitality is something I have always enjoyed. Our bill was nearly 4k. As we don't do this often, I was fine splurging the money!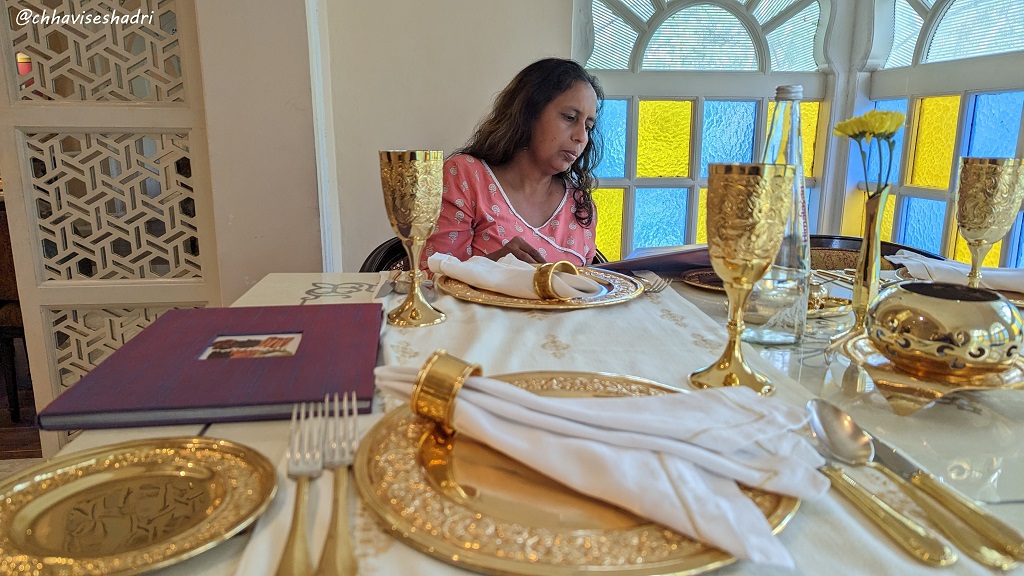 Even though we went to the Cinamon mistakenly it was a first in a series of palace restaurants I have visited since! I did a table for one at the Steam, at the Rambagh Palace! All the credit for taking me to a restaurant in Jaipur goes to Chhavi!