It was a beautiful sunny day in February at Fagu in Himachal Pradesh. Chhavi and I had a leisurely breakfast at the Himalayan Shire lawns. All I wanted after that was to sit down and doze off in the sun. These days I perpetually feel tired and that day was no exception.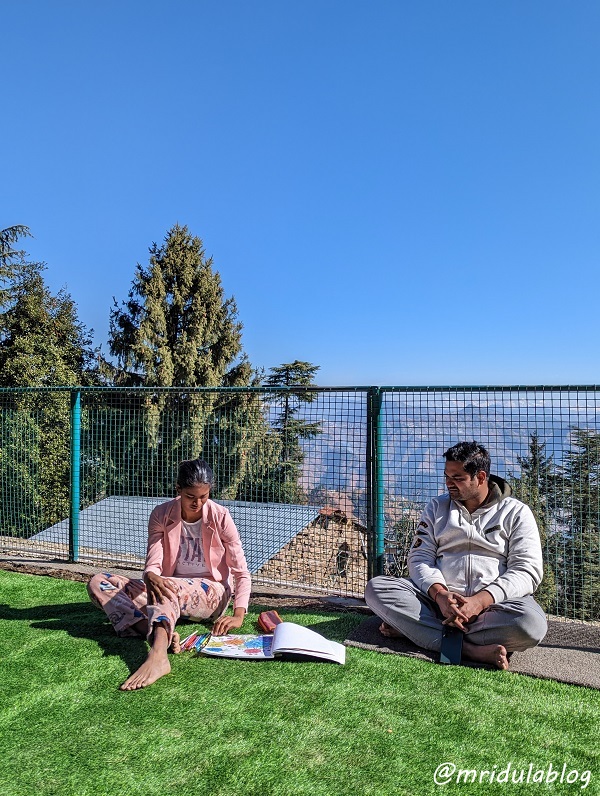 But Rishabh, who owns the Himalayan Shire proposed a small hike on this beautiful day. Chhavi was instantly hooked. I was hesitant. My hiking days seem to be behind me. These days, I have to remind myself that I was someone who did the Everest Base Camp trek successfully. After a minor internal struggle, I too agreed to go on the hike and I am glad I did.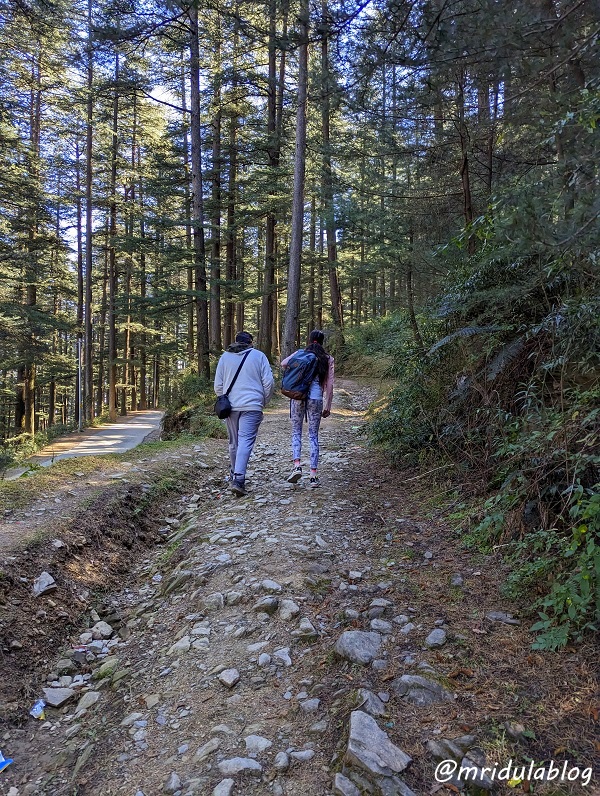 Chhavi and I got ready with our water bottles and jackets. Both of us were wearing sneakers. We got into Rishabh's car, he took us to the trail head in no time. It was a beautiful trail full of deodar trees. I like such places and I immediately started feeling in the mood to trek.
As the mountain paths are prone to be, this one also went up, though mildly. I was not sure where we were headed but I enjoyed the trail. The sun was still out. I usually feel the strain while going up as I am not too fit. But I have trekked in the past and I am stubborn. So, I usually manage fine going up hill even though it is tiring.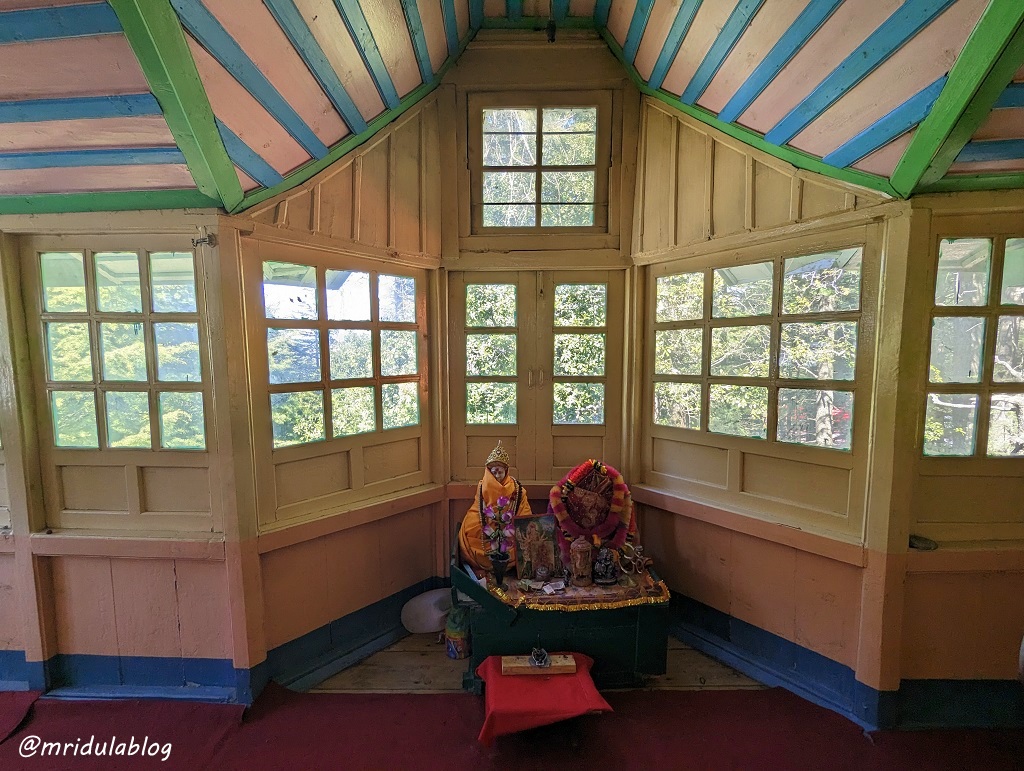 After walking for about one hour we reached the local temple. I breathed a sigh of relief as I was still in single piece. The atmosphere up there was even more beautiful. In the shadowy regions, the snow was still reluctant to melt.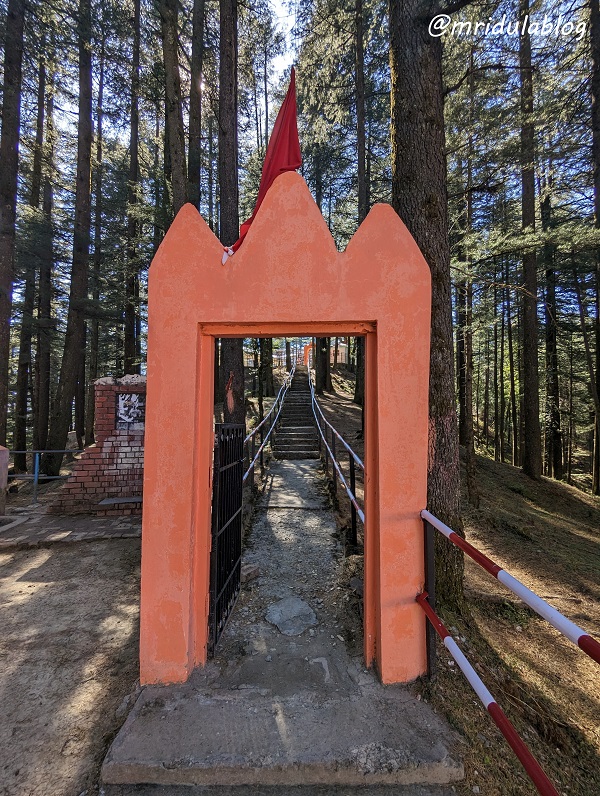 The narrow staircase leading to the temple were well paved. The temple was wooden, quaint and well maintained. There was no one other than the three of us. The young temple priest came and opened the temple doors for us.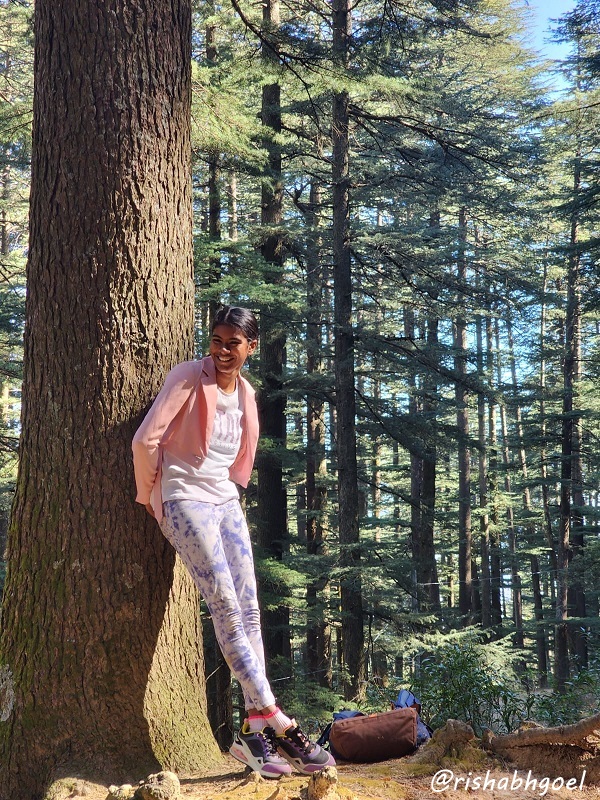 We next strolled to an open meadow and enjoyed the views around. The weather still was really good. The sky was full of cotton candy clouds. After lingering for an hour or so we decided to head back.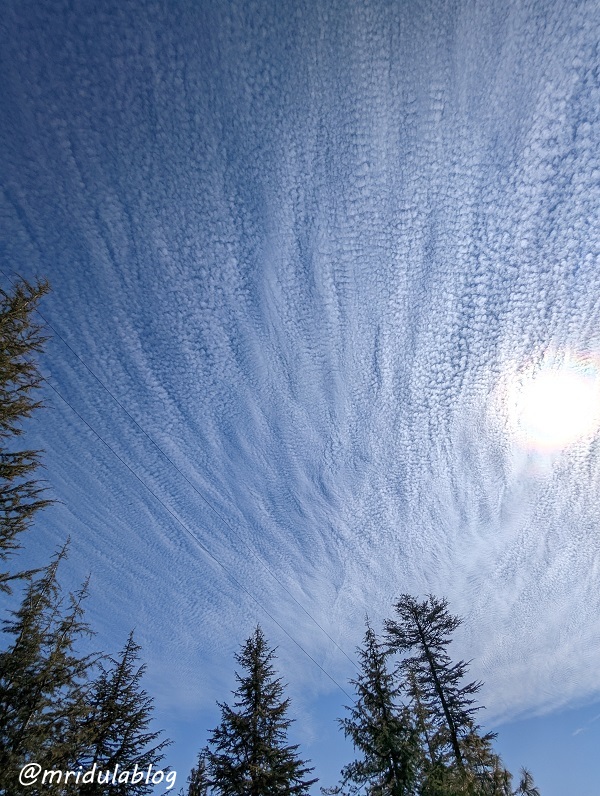 Now I walk as slowly going downhill as I do when I am going uphill. While coming down my knees hurt. The trail is broad and I sticked to the main path for after a while Chhavi and Rishabh were no where to be seen. They just ran through.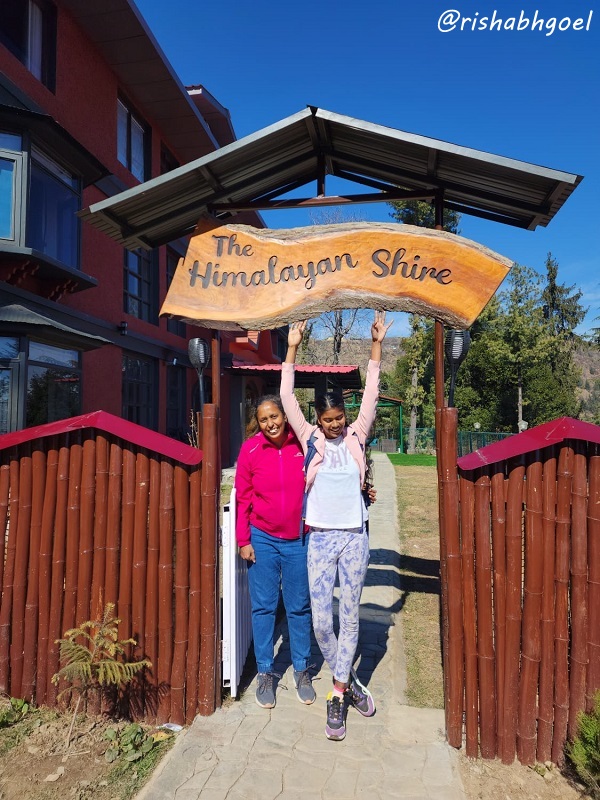 I maintained a steady tread and my knees surprisingly didn't hurt that badly. After what felt like ages, I saw Chhavi and Rishabh talking happily waiting for me at the end of the trail. Soon we got inside the car and headed back to the homestay where hot food was waiting for us.
PS. If you are looking for Cameras for your trip please check them out at Amazon through my affiliate link.