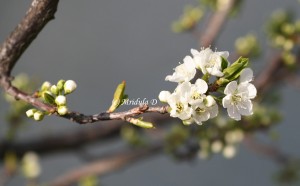 My complete story about Bhimtal (Uttrakhand) is now up at Gonomad.
On the way we were joined by a village elder and he and Sanjay started talking. Soon they discovered they knew quite a few people in common who worked at the lodge and were related to this gentleman.

Somewhere in between he indicated a short cut and then said to me in Hindi, "I hope you will be able to climb down that way." I could see he did not trust me much on his mountain paths!