Wish you all a very happy holi. May you travel more this spring and throughout the year and may your travel be colorful! We had a great time this year.
For the first year my daughter decided to play Holi this time! Till last year she you tell us she didn't like it! So it was great fun for us.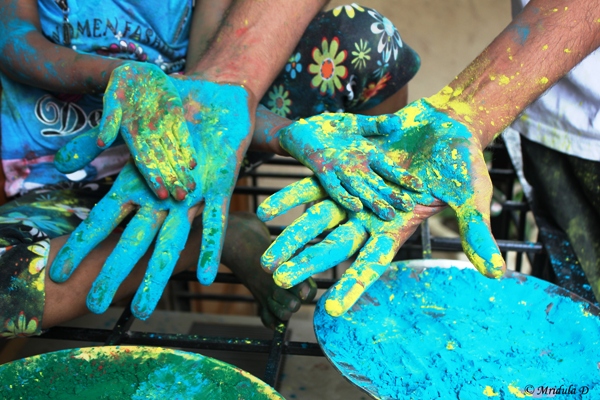 Have fun, enjoy the colors and play safe.