Read blogging advice and finding a travel blogging niche ranks up pretty high! Yet I refuse to find a travel blogging niche and here is why.
I used to be an academician before I became a full-time blogger. My travel patterns were defined by who I am, before I became a full-time blogger and blogging became a bread and butter question. I am someone who loves to go to the beach but I love the mountains more than anything else. I am happy to explore an old fort but I am happiest when I am exploring the open desert! I have visited small villages but then I have visited Disneyland Hong Kong too!
And if you look around, people mostly travel to nice places, anything that catches their fancy! I have not looked at a study but if someone did it, chances are they will find more people with eclectic travel interests rather than travel niches.
There are two exceptions to it that I have come across in my life. One is a British friend from academics, all his vacations, okay all his major vacations, are diving vacations.
And then there is my husband Seshadri, all his big vacations are trekking vacations! You can find him sometimes in other places too but when he has to spend his money and the substantial chunk of it, he will do it on a trek. Now it will make great sense for both of them to have a niche travel blog, because they have a niche travel interest. But they are not bloggers!
Other than that I find people around me happily visiting a monument, then going to the beach, after that to a mountain and everything in between. If you would ask me, I would like to go to New Zealand, but I would equally like to visit Rome, then Antarctica, Kalahari Desert, Himalayas, Alps and what not. I am happy exploring a desert, I am happy doing river rafting, I am happy just sitting by the river! I mean you name it and I am happy to explore it! I have loved soaking up experiences from a remote Island in Indonesia to the malls of Dubai via Dubai Metro and I have to say I have no plans to change anytime soon. I am not a niche traveler and that is why I refuse to find travel niche for blogging.
It probably makes perfect sense to have a nice in terms of revenue earning opportunities from the blog. Imagine if I only wrote about bird watching and I had a successful blog, then it would be easy to partner with everything related to bird watching. But is that the only reason we should find a niche? For me the answer is no.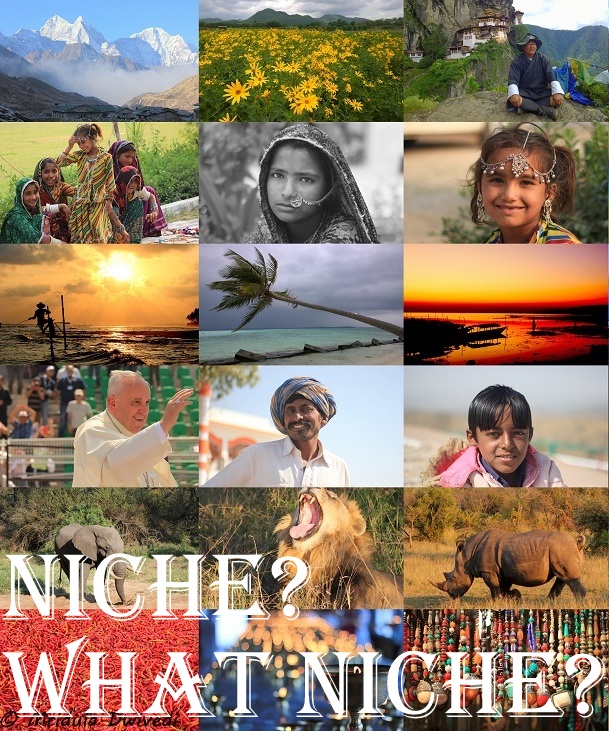 So unless I discover something and turn into a niche traveler in future, I am happily traveling wherever my blogging takes me next. And who knows what the future has in store for me!