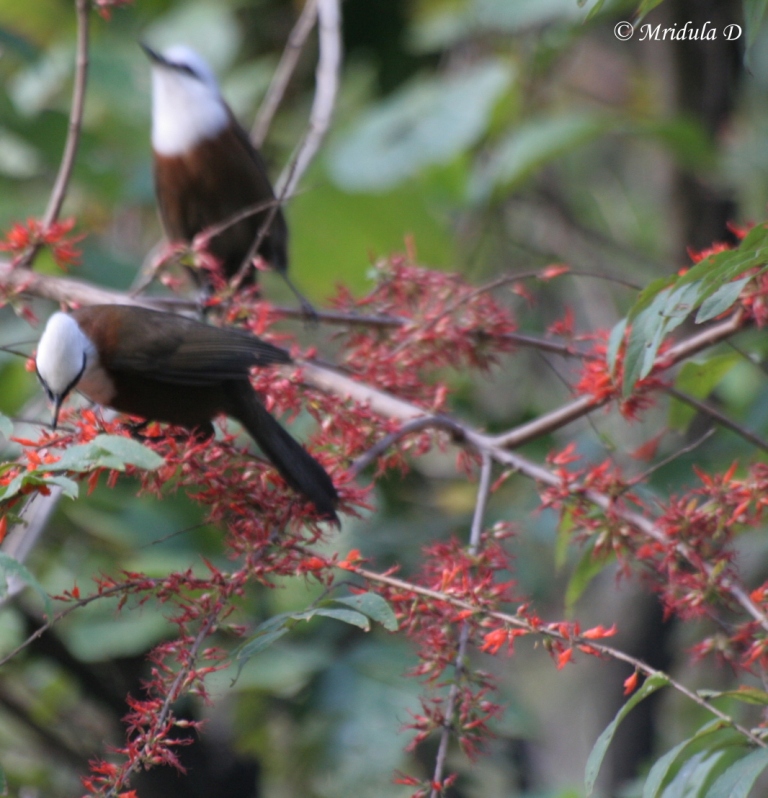 On the last day of my second trip to Kaudilala, I got up at 6.00 am so that I could capture a few bird shots. For a while I was not getting much. Then I spotted these white headed ones at some distance and I got hooked. I had to try and capture them in my camera.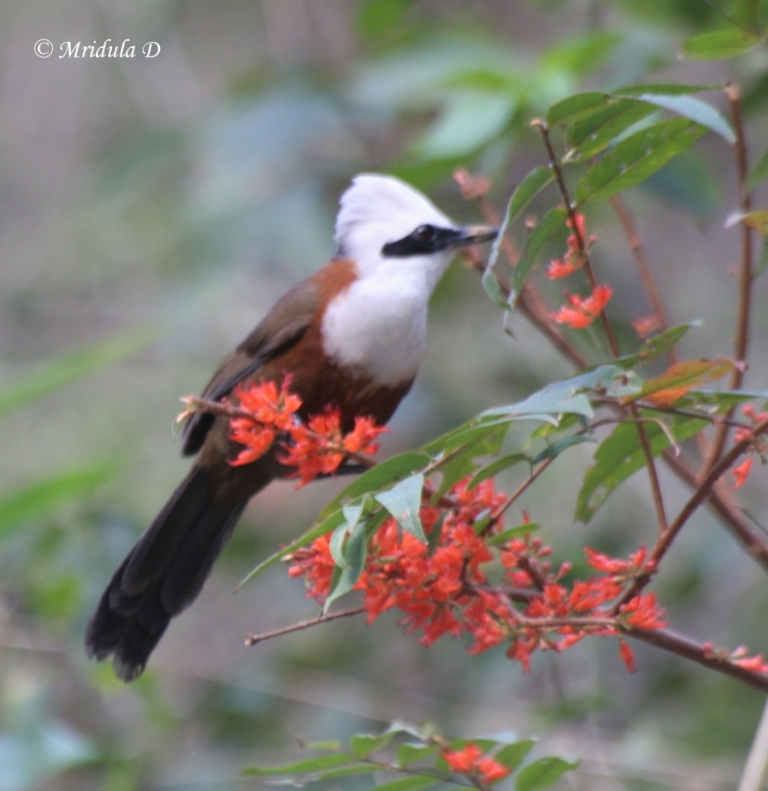 The good part was that they were fond of these bright flowers and I knew where to wait for them. While waiting I saw at least 7-8 of them but at quite some distance.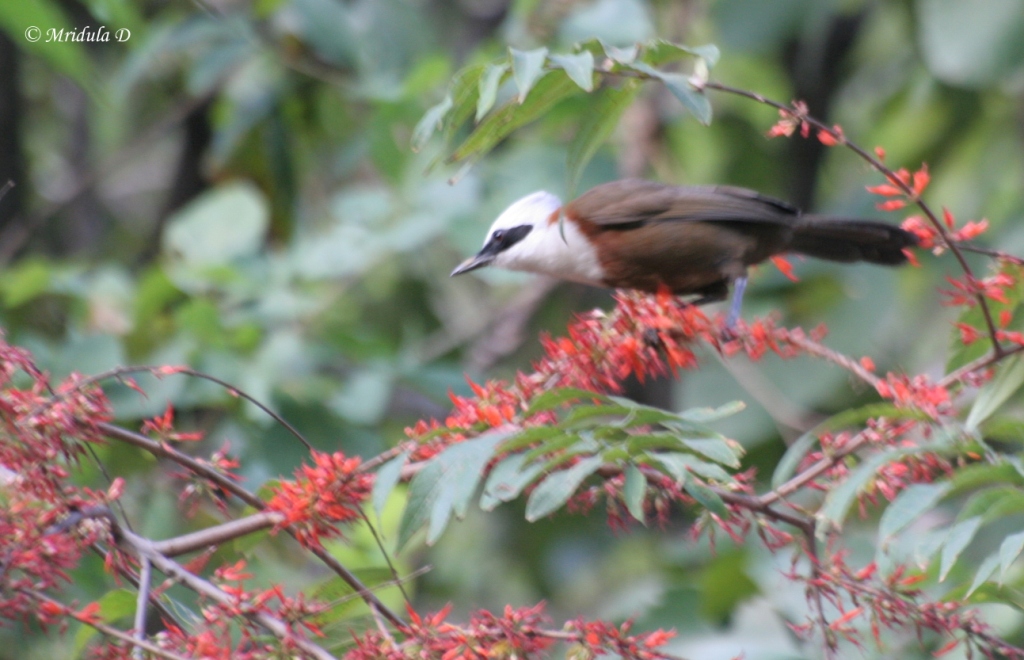 My waiting patiently paid of and they gradually started ignoring my presence and I could click them from a short distance only.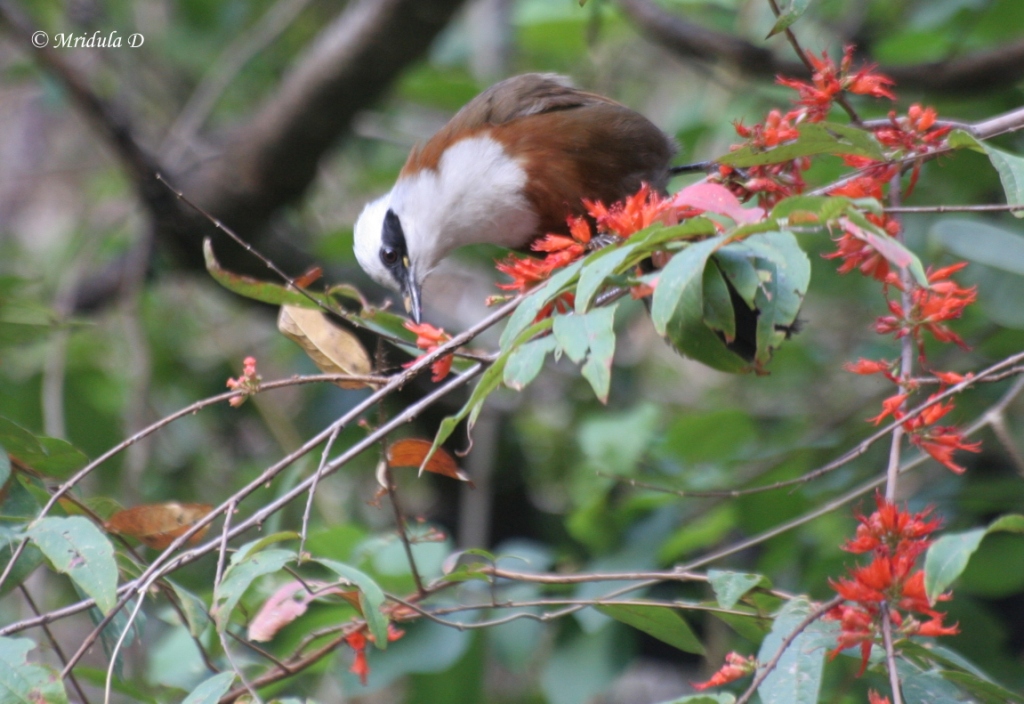 I was lucky to hear the call of the White Crested Laughing Thrush. I could not record it but here it is on a Youtube video of the Laughing Thrush for you. While clicking I of course did not know the name of the bird. It was only later I asked the camp leader of the Rimo Expeditions (that is where we were camping) Mr. Tara to identify it for me and he told me it was White Crested Laughing Thrush. After knowing the name the call of the bird made perfect sense!