In the recent months I got a lot more request from sponsors for video content. Truth be told, videos terrify me. I am not comfortable speaking in them, I am not comfortable making them when I am at a destination.
But now that blogging and social media is my main source of income I end up paying attention to trends/change in trends! And videos seem to be in demand!
Now I could bury my head in the sand or I could do something about videos! Burying my head in the sand is my favorite strategy but this time I decided to experiment.
I get a lot of requests in direct messages for tips on blogging. People seem to have a romantic view of it. The one question that terrifies me is when youngsters ask me "how do I quit my job?"
That was my starting point. I made a quick video around it. I just kept the cell phone camera steady and spoke. It took me a while to realize that I can't ramble given the attention span of people so I did end up shooting the video a few times. The question I was trying to answer was, so you want to quit your job?
Then for a while I buried my head in sand. But another sponsor came back with a request for a video and I was forced to shoot it! That gave me the push to shoot my second video. This time I had nothing to keep the camera steady.
Since I quit my job everyone tries to fit me into the "you quit your job to follow your passion" category. Unfortunately I do not fall into it that neatly. Anything in life is usually messy, including our decisions. So the second video is the take on "so you quit your job to follow your passion."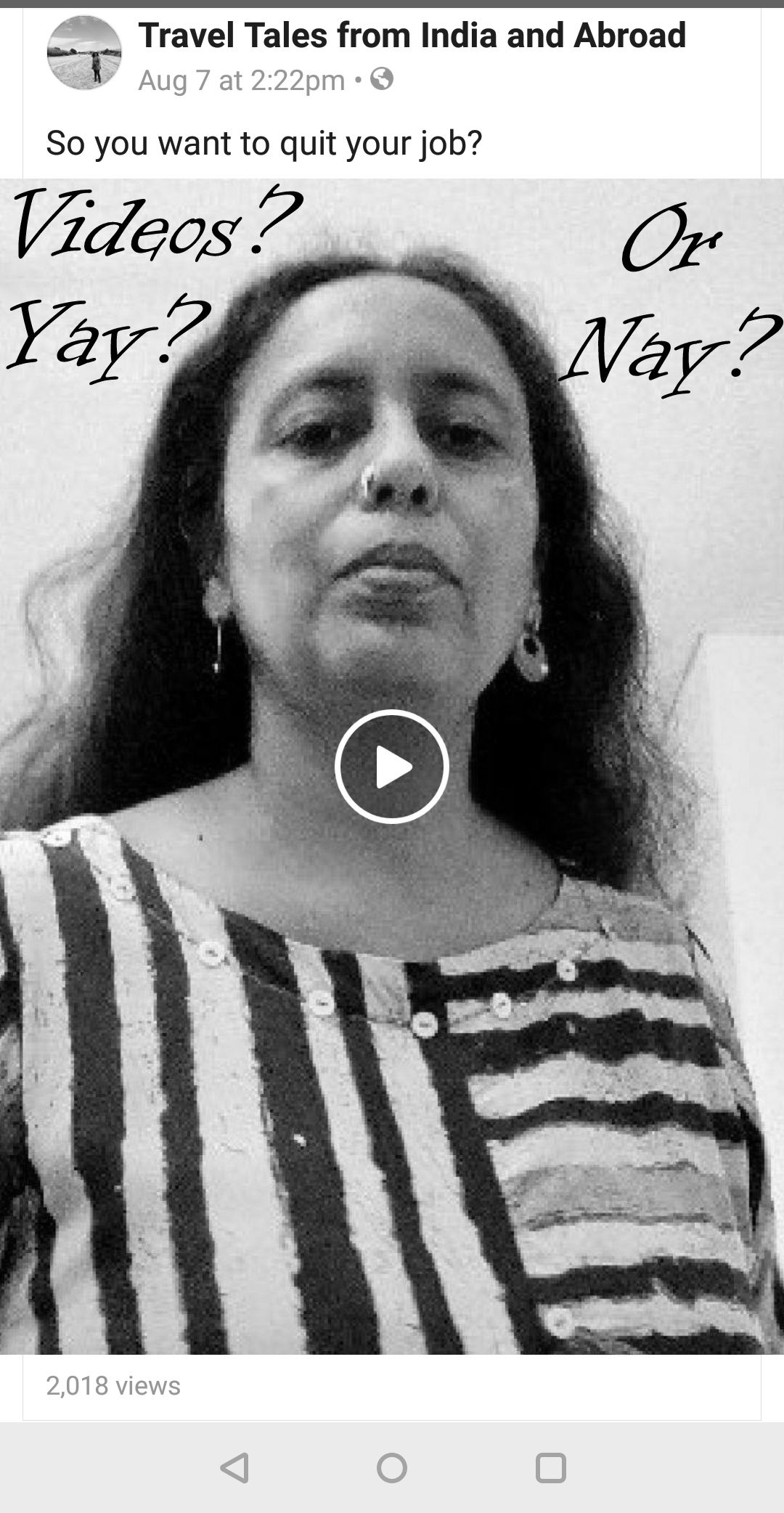 This also quickly lets me know what I wish to talk about next, it is if I did not leave my job to follow my passion then why did I not go back to work? But that is a story for another day!