As soon as I stepped inside the gates of the Westin Puskhar Resort and Spa, I knew I was going to have a tranquil time! The resort is huge, green and away from the bustle of the city! I was invited to the resort as a travel blogger.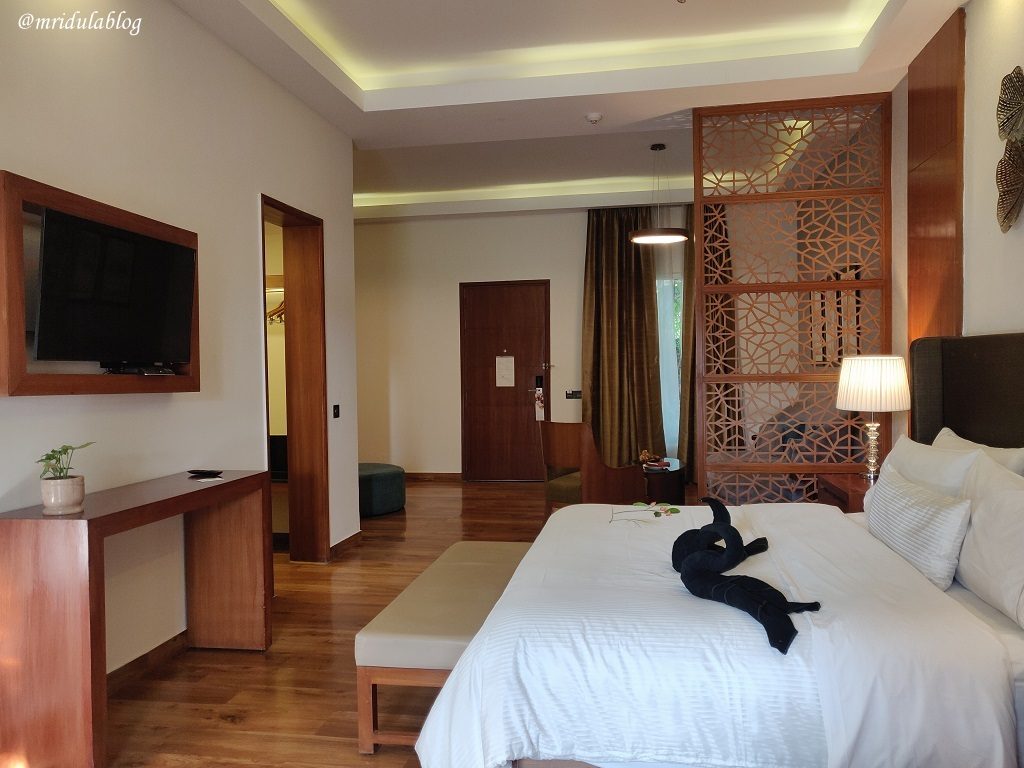 I was staying at the Royal Villa with its own plunge pool! The pool will feature in this post a little later! My room was huge, it was comfortable and I got some time to enjoy it too!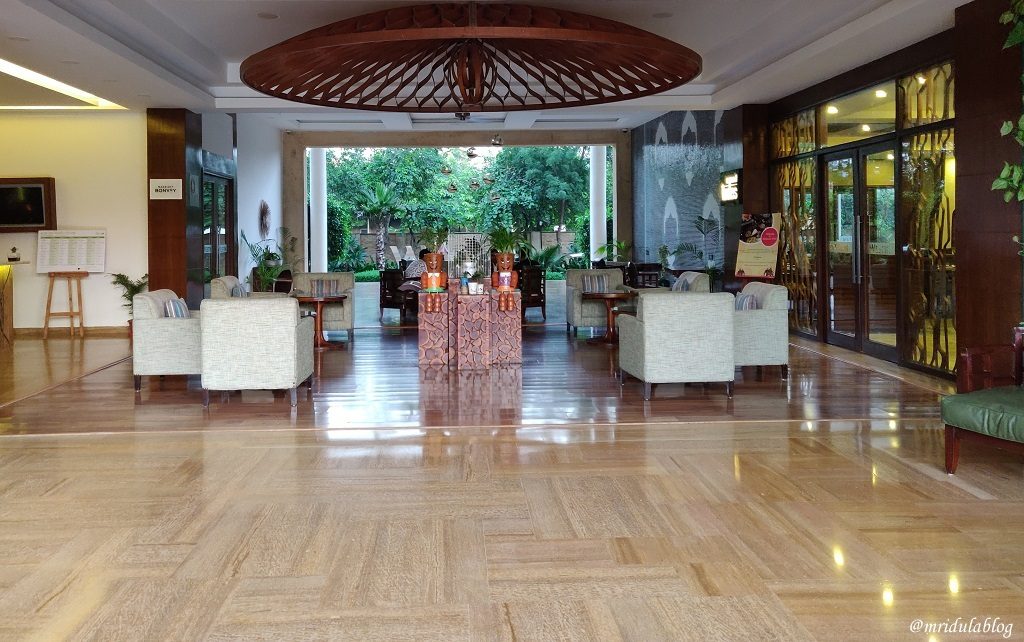 But let me start at the beginning. To reach the resort I took a Delhi Jaipur flight and then a 3 hours road transfer! So when I reached, the open lobby was a welcome sight! This year the monsoon has been one of the best in the region, Pushkar was greener than I ever remembered!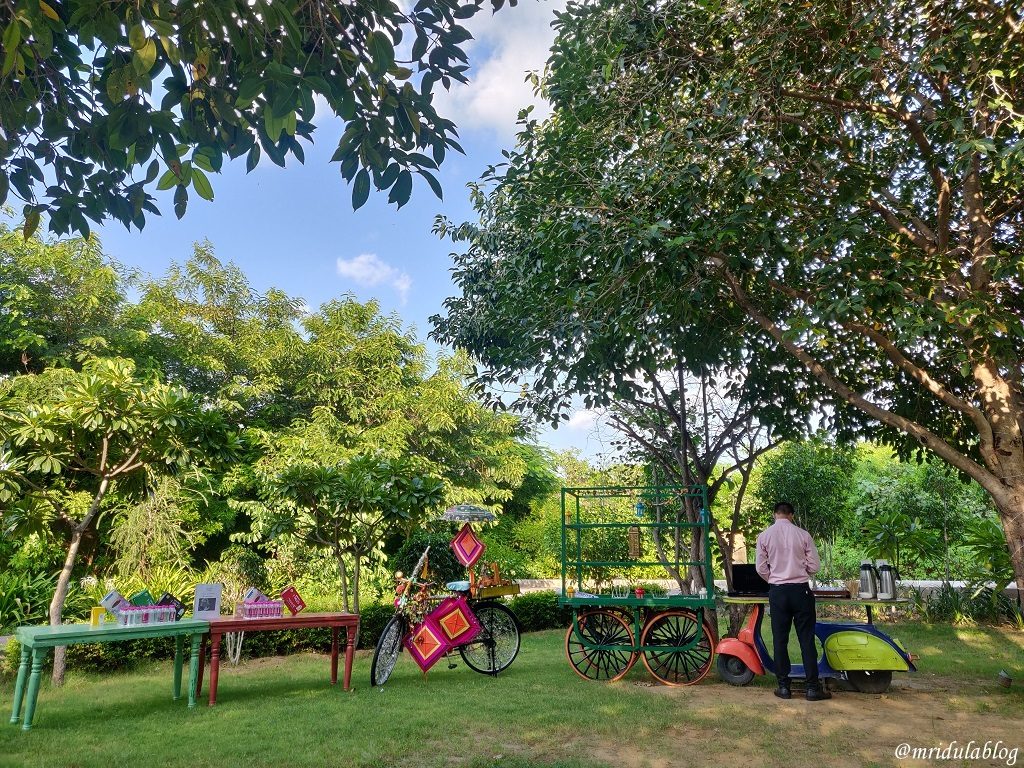 Check-in formalities were over soon, and as I was walking towards my villa, I spotted the high tea area. My day was already looking bright. I went to my room and quickly headed back to have my cup of tea. I had a free evenign to enjoy my room followed by the dinner!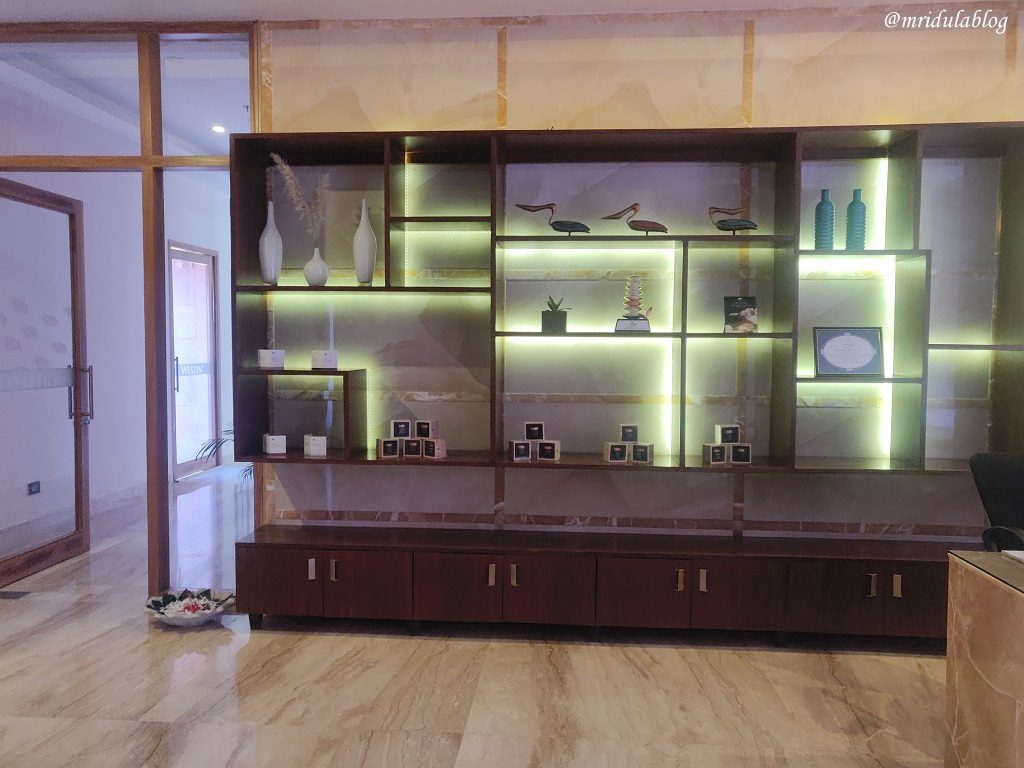 The next day I got to experience the spa, rightfully called the Heavenly Spa! My signature treatment was bliss. They also let you choose a stone to focus on during the therapy, I picked up 'gratitude' as my theme! I thought after a good night's sleep I was well rested but the pains and aches that got relieved during the spa session tell a different story!
While food in general was delicious, two food experiences at the Westin Pushkar Resort and Spa were outstanding! The first was their vegetarian Rajasthani Thai! I loved the bati and ker sangri!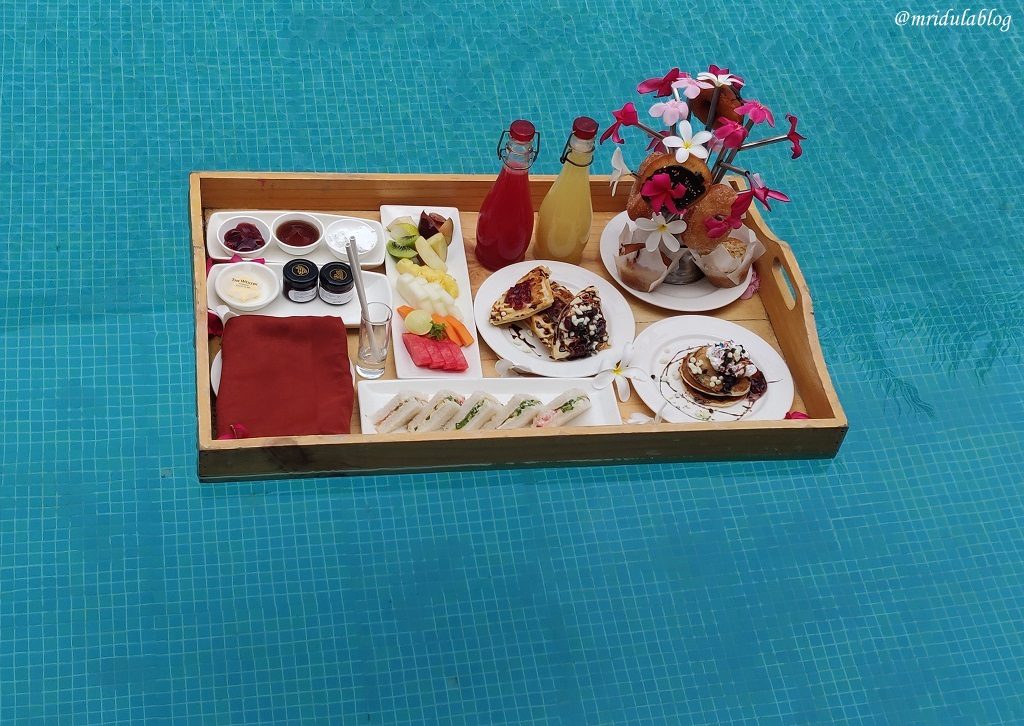 And then there was the floating breakfast in my own plunge pool, it was a first for me! I loved the concept, I only had to be careful not to splash too much water in excitement as it would land in my tray! If you are staying at the royal villa, do try the floating breakfast!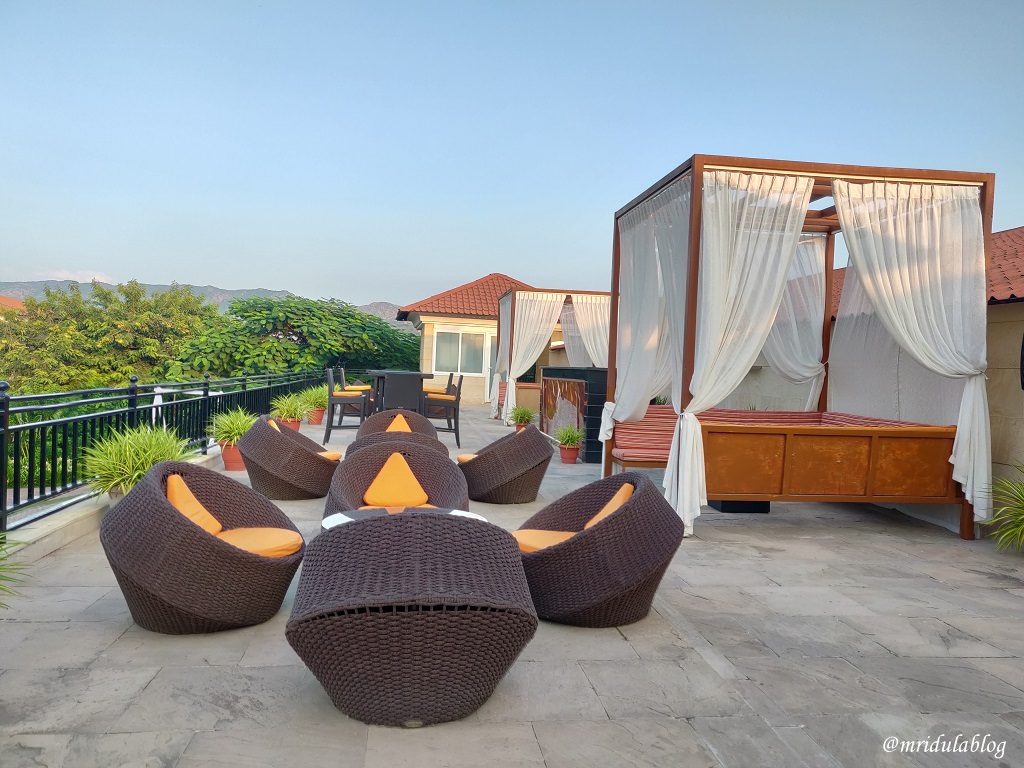 Panorama is their rooftop restaurant with beautiful views all around. It opens only in the evening!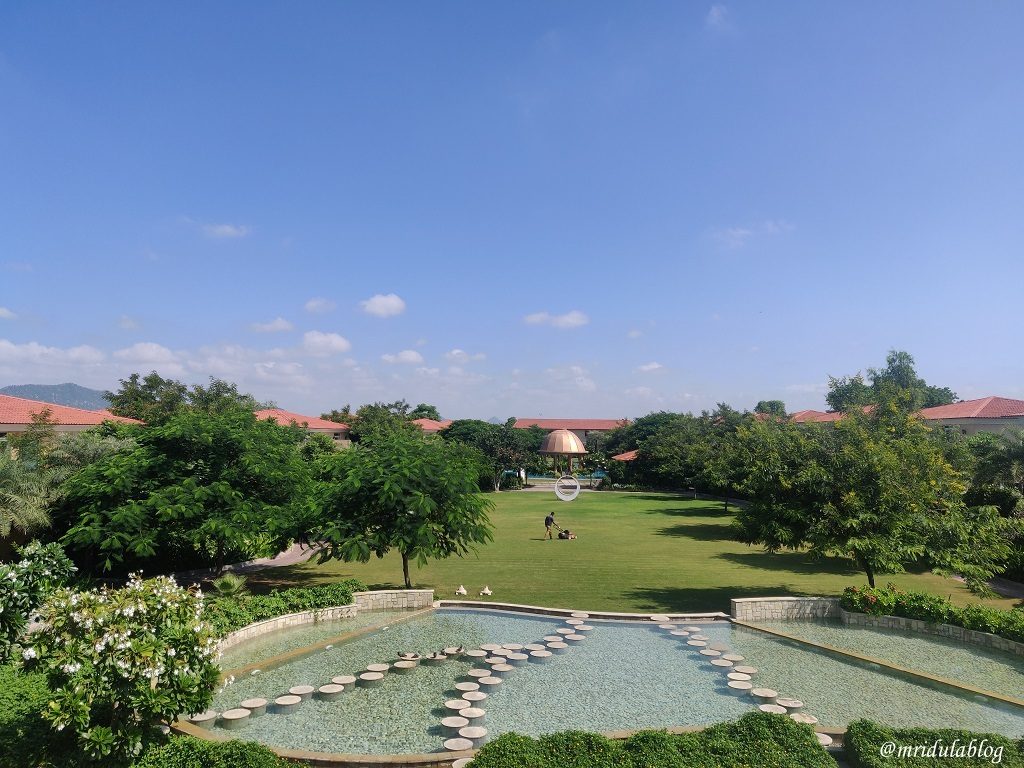 The resort has a tranquil vibe with water ponds and lots of trees! It can easily accommodate weddings and functions!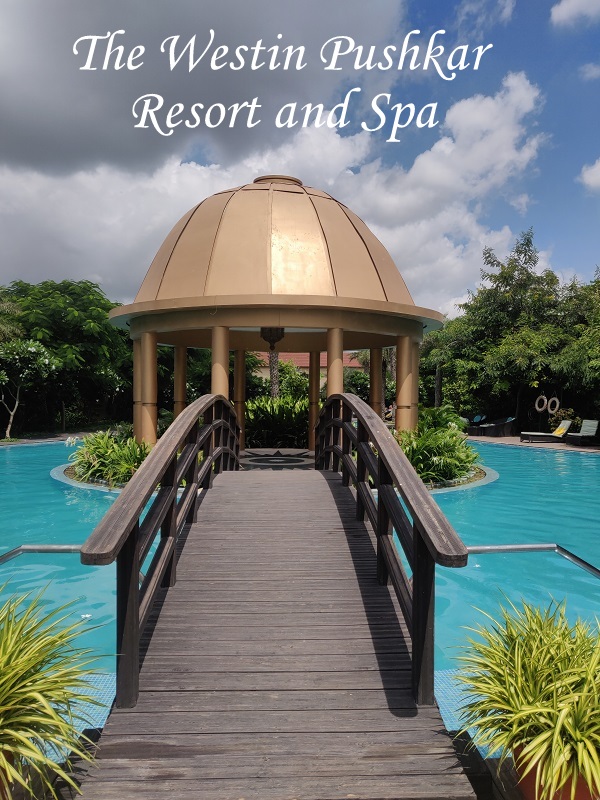 Overall I had a relaxing time at the beautiful property! And before I sign off, I was invited to the property as a travel blogger!