I went on a photowalk through Chandni Chowk recently. It left me with thoroughly mixed feelings. On one hand it offered good food and a peek into the past. But there were so many people who were living on the streets. Some of them quite old too. I wonder what got them there in life. But then I am get ahead of the story.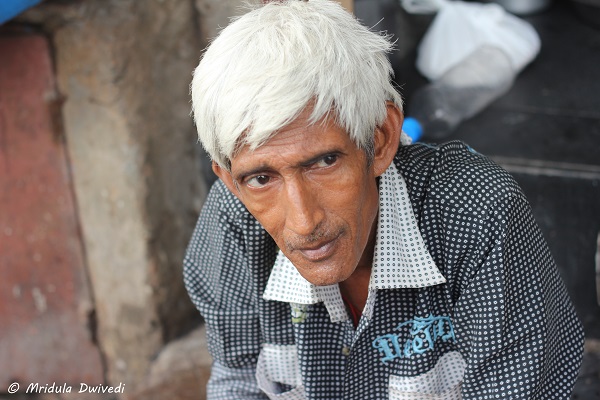 The white haired man was sitting in front of a sweet shop peeling potatoes. He told us they peel about 20 kilo of potatoes in a day.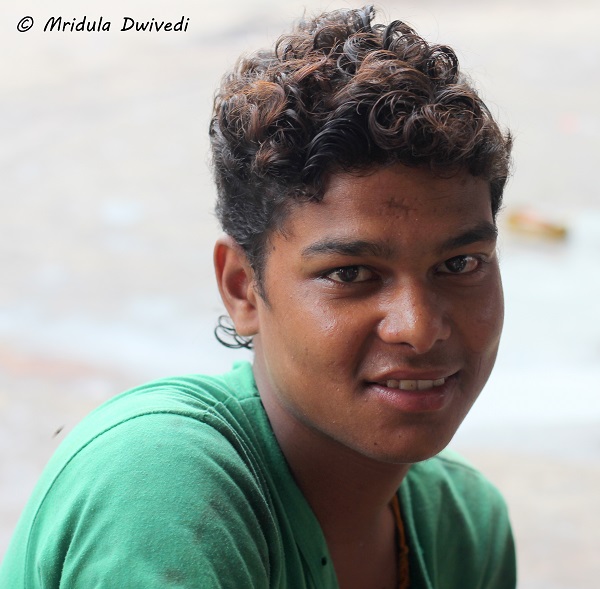 He was the young helper of the white haired man. I wonder what is it that ties their fates together, one so young and the other all white hair- both peeling potatoes together! The potatoes are used in making samosas they told us! Both of them were quite cool about us clicking their pictures.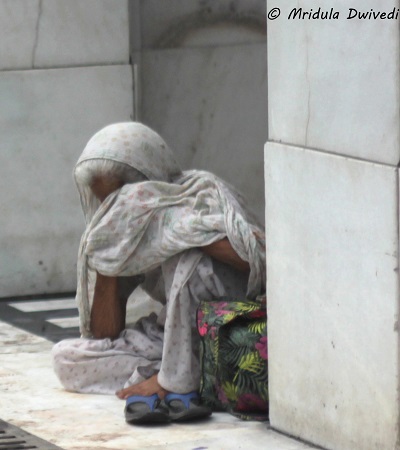 And then there was this old woman sitting all alone close to Sis Ganj Sahib Gurudwara. She certainly was of the age when she should sit at home surrounded by grandchildren. And here she was, all alone with a bag next to her. I can only wonder what is her story.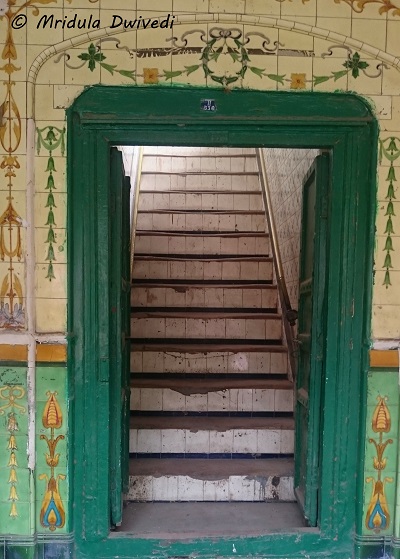 I wonder how old is this green door and where would the narrow staircases would take me? I am sure if the door could speak it would have some stories to tell!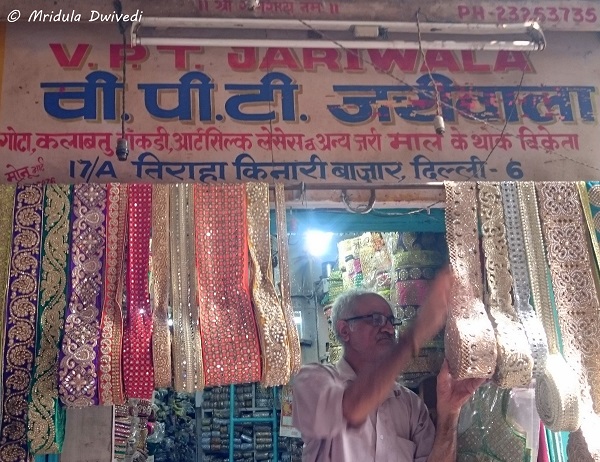 This old man was opening his shop. I wonder for how long has he done the same? I wonder if likes the way his days go by? I wonder what he considers to be a good day at work?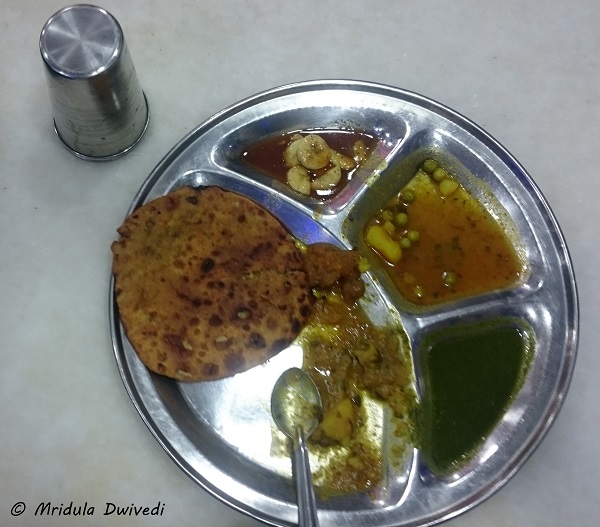 There is no such suspense surrounding this gobhi ka paratha. It was damn tasty and I ate it all. I cold have had one more, but the paratha was deep fried. So, I stopped at one.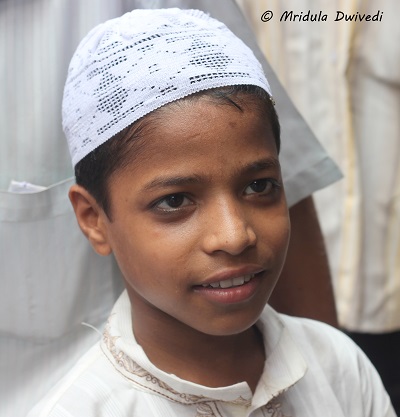 The young boys in Chandni Chowk were the ones who would demand that I should click a picture of them! Now only if they knew how I wanted to do just that, only I am quite timid. For a person like me 'take my picture' are sweet words!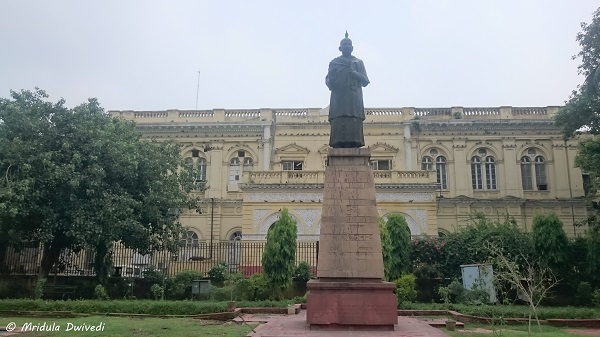 It was through the stories of friends I realized that Old Delhi was once synonym with grandeur! There were water canals flowing in the middle of the city, moonlight would reflect in its tans, hence the name Chandni (moon) Chowk (square). Now I have been to a few squares in other countries, like Syntagma Square in Greece. Why is it that Chandni Chowk has no obvious traces of its old glory? Why is it that someone has to point it out to the unimaginative me! Chandni Chowk is heritage and yet it is hard to see.
And in the end the bull seems to say, "a penny for all your thoughts!" And that probably sums it up well too!