Thailand is my most visited country, I have been there 11 times as I write this. On all my previous trips, my point of entry was Suvarnabhumi, Bangkok. And if you enter from Bangkok, that is where you get your visa on arrival for Thailand. However, on the most recent trip my daughter, Chhavi and I traveled via Singapore for a vacation at Koh Samui. Getting a visa on arrival at Koh Samui on Indian Passport was a breeze!
Koh Samui is a beautiful, small airport, much different from the regular ones we encounter. It looks more like an open air tropical resort than an airport. As you climb down the stairs of the plane, carts with open sides carry you to the main building.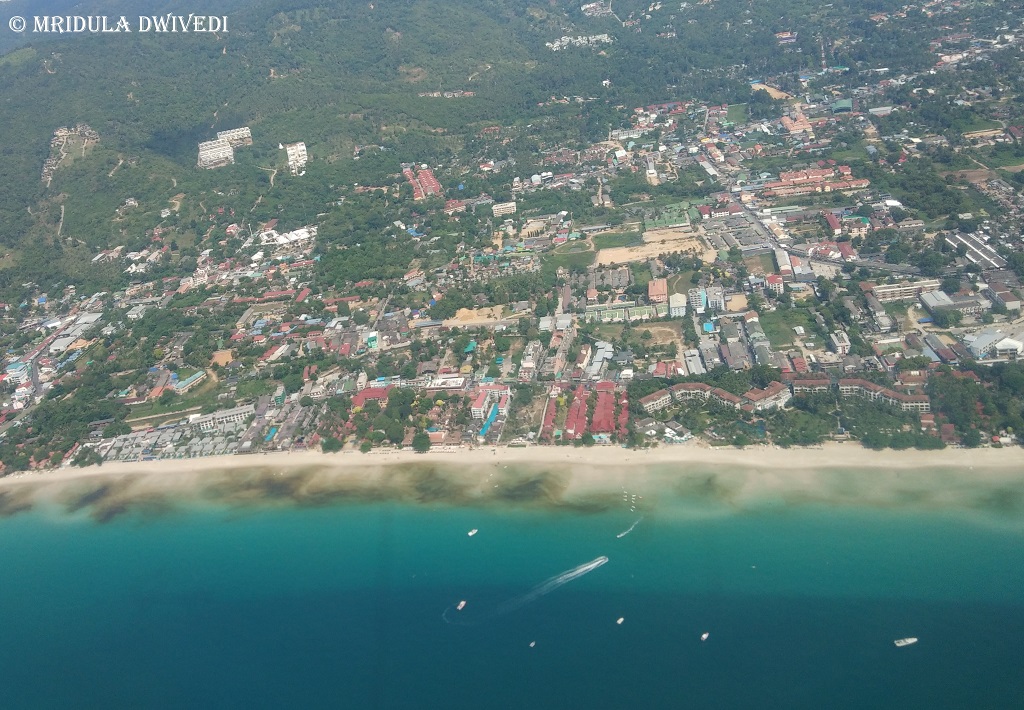 As there are only a few flights landing at Koh Samui, the lines at the passport control are much shorter than Suvarnabhumi Bangkok. I think a lot of nationalities do not need visa to enter Thailand, so when Chhavi and I came in to passport control area, there was hardly any queue at visa on arrival counters.
There were exactly two families on the visa on arrival counter- us and one more! The other family was waiting for something, so I had all the counters to myself! As I have been to Thailand many times, I know they accept only Thai Baht for the fee. It is 2000 per person at the moment.
I paid the fee for both of us, got the receipt and proceeded to the passport control. There was a short queue, which was nothing compared to what I see in Bangkok. I was offered the express counter for additional payment of 200 Baht per person, but I did not use it. In Bangkok I almost always use the express queue as the wait time is anywhere from 45 to 60 minutes.
We stood in the queue for about 10 minutes, got our passports stamped. We ran to the luggage counter to get our bags.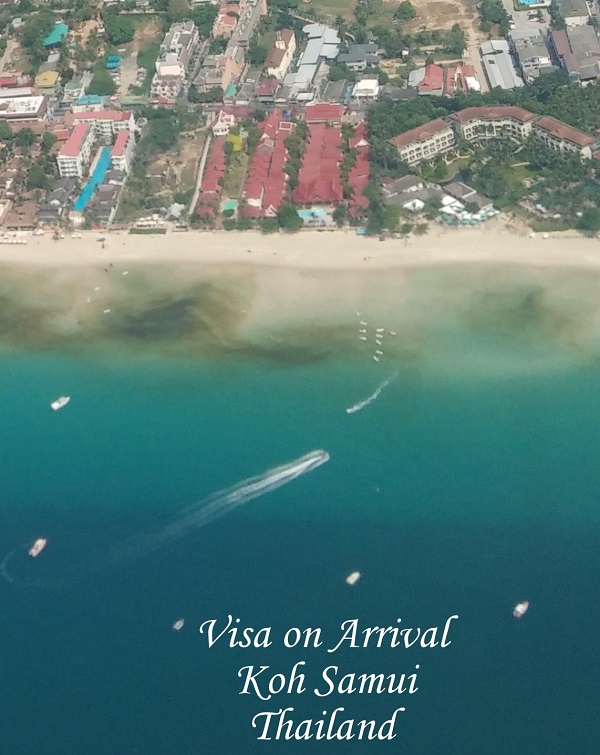 Our holiday has started! It was that easy for us to get the visa on arrival at Koh Samui! We had a good time in Koh Samui.