Hong Kong now requires electronic pre-authorization before travel for Indian passport holders. At the time of writing this post, visa on arrival was valid.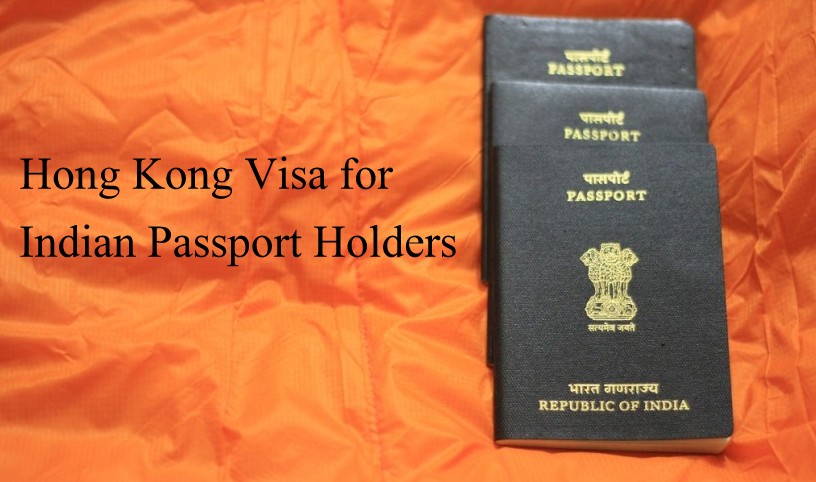 When I saw the requirements for visa on arrival for Hong Kong, it looked easy. You needed a valid passport with two blank pages and that was pretty much it. Like everywhere else a return ticket and hotel bookings help in getting the visa. My travel agency advised me to carry 2 passport size photographs, so, I carried it. As I was traveling with two kids I was a bit apprehensive about everything. However, the kids managed to sleep in the flight by twisting and turning at impossible angles. I managed to watch my movies as usual!
We arrived early in the morning without any adventures! The kids were not too cranky but I was! As I started following the sings for immigration, we reached a point at which we had to board a train. This was a first for the kids. They were quite surprised and excited.
When we managed to find the visa on arrival queue after getting down from the train, it was not too bad. Maybe because of the early morning arrival, we missed long queues. I also liked the fact that the immigration staff was concerned about the speed of the queue and would direct you to the relevant counter.
I asked the kids to behave at the Hong Kong immigration counter or we would be sent back home. At New Delhi they were all over the counter, almost trying to climb on to it. When our turn came they simply asked for the passports, they did not ask for any photographs. Once again, I had all the documents in my hand but I was not asked for anything. The man at the counter simply asked me lift up Chhavi as he could not see her. They put a small white square ticket in our passports and we were off! The best part is that Hong Kong gives free visa on arrival, there is no visa fee for tourists.
It was only while going out of Hong Kong I realized that they do not stamp the passports! Now what a lovely thing to do, that surely saved me at least one fresh page of my passport. As this was the first trip abroad for the kids, they simply have the IGI stamps!
So it was that easy to get a visa on arrival at Hong Kong Airport for me!