On my recent trip to Nepal, I did something for the first time! I sat in the passenger seat of an Ultralight open aircraft and off we went to the skies!
My pilot for the flight was Binayak Bastola from Pokhara Ultralight and he inspired confidence! As the cockpit of the Aeros-2 trike plane is open, it is a windy flight where we cannot communicate through words. Hand signals are used to convey essential messages. You give thumbs up for feeling fine and thumbs down if you wish to go back!
Soon, I was wearing a jacket, helmet and I was seated at the back of the small cockpit. Anything that could fly off, like the lens cap was taken away. Within a few minutes into the flight I realized it was a wise thing to do. It is anyway a wise thing to follow the instructions given by people in charge of adventure activities at all times!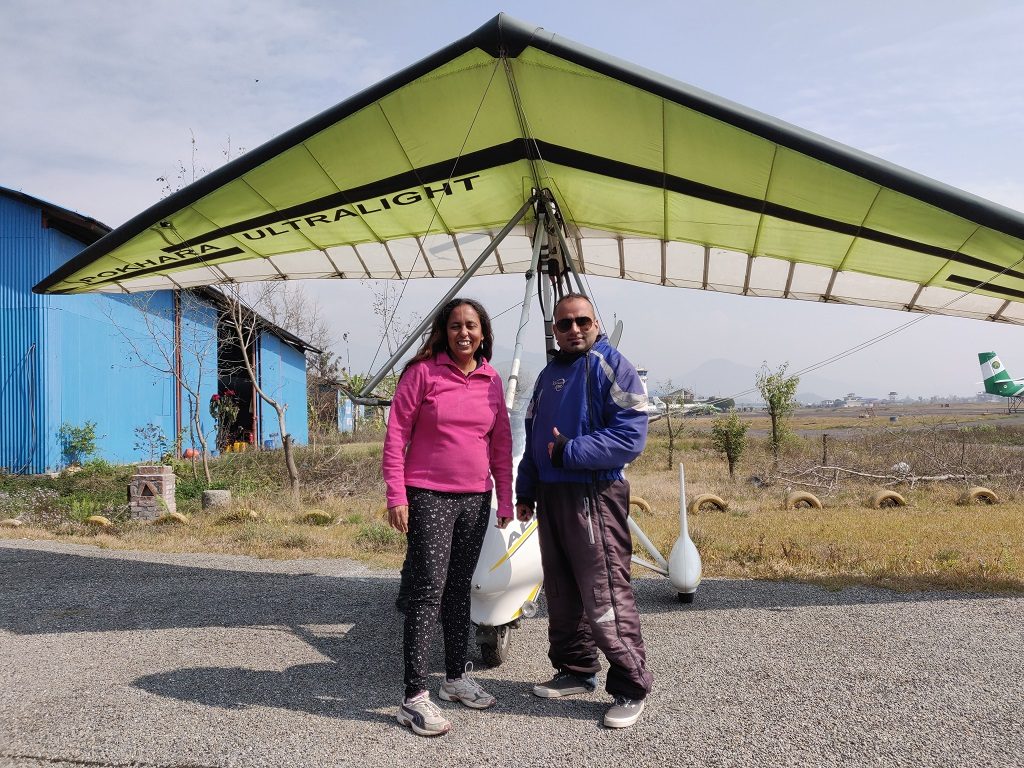 Binayak came to the Ultralight and started talking through his microphone! I realized he was talking to the air traffic controller! We were using the active runway and we needed permission to takeoff!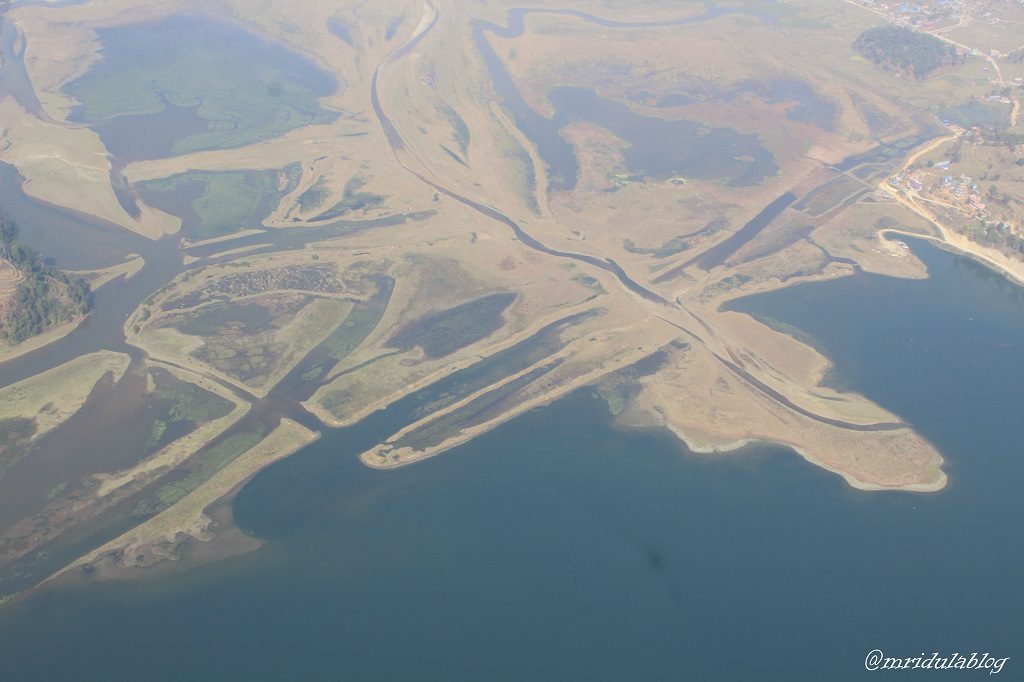 I was a little wary as small air crafts often make for a bumpy ride! But not this time. The take off was smooth and then I forgot everything and concentrated on the views below! I took my DSLR with me. Like always a lot of viewing happened through the viewfinder!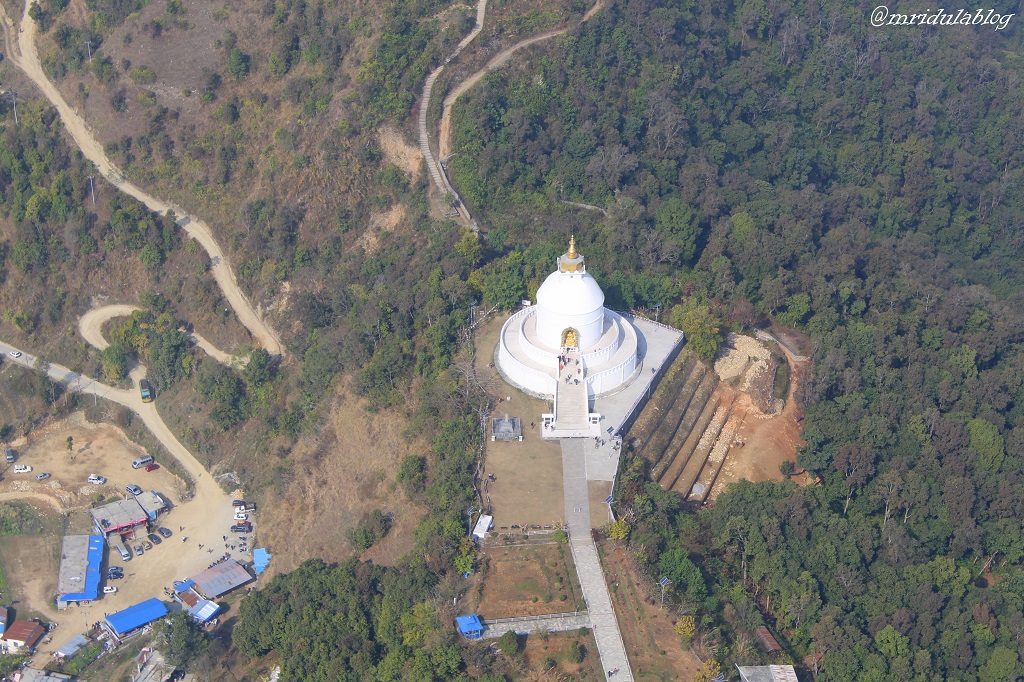 Early into the flight the aircraft flew over the Shanti Stupa! I felt like a drone clicking the pictures from the top! I know I should feel like a bird, but I felt like a drone, so that is what I am going to say. Soon, we were over the Phewa Lake, which looked even more mesmerizing from the top! Mine was a 15 minute flight and it ended way too soon.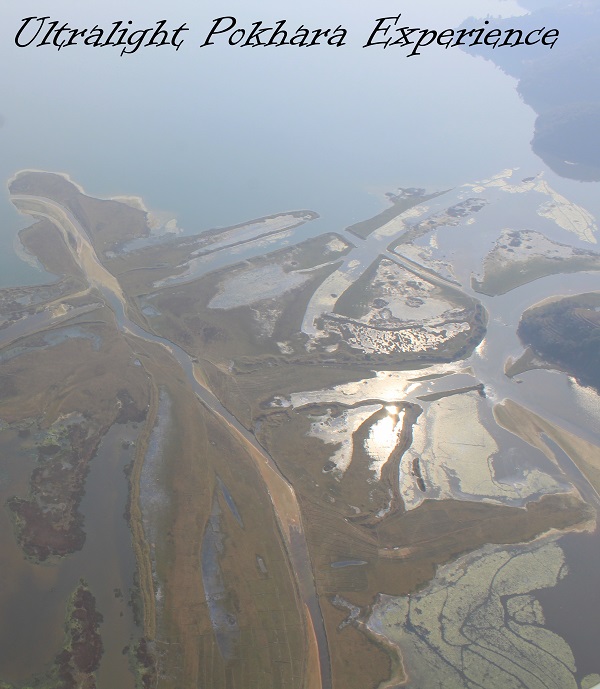 The landing once again was smooth for such a small aircraft. After getting out of the plane, I had a quick word with my pilot Binayak Bastola. Among other things, I asked if flying has become a routine for him? I guess there is something wrong with the word 'job'itself, What was an eye popping, windswept exotic experience for me, is a routine job for Binayak!
PS. I was invited on this trip by Nepal Tourism Board and Barahi Hotel