Travel Tales from India and I have been really lucky till now in 2013. In February at one point it seemed all my trips were getting cancelled. Since then I have been on a travelling spree though. The year started with a trip to Alwar which was a family vacation. February as I said was a month of cancelled trips.
5. Kashmir: But early March saw me heading to Gulmarg in Kashmir. And you have to to believe me when I say that there was high snow at Gulmarg even in March. The trip was on invitation from The Khyber. I would say I would put the Kashmir trip at 5 because of the scenic beauty, good food and snow.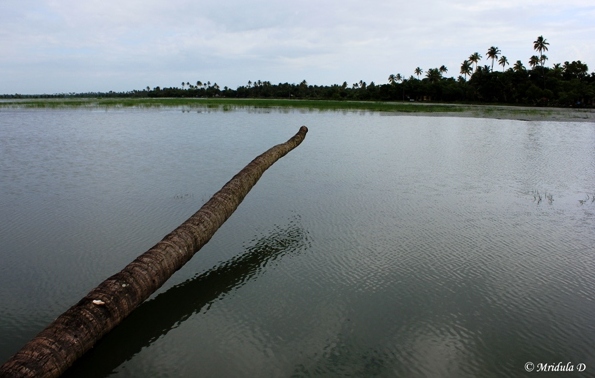 The Kerala Backwaters
4. Kerala: I was in Kerala (August 2013) on invitation from Travspire. And what a trip it was! I was completely bowled over by the backwaters and I specially loved kayaking through the narrow canals. And even though I am not really cultured, the experience of it in Kerala was on a grand scale.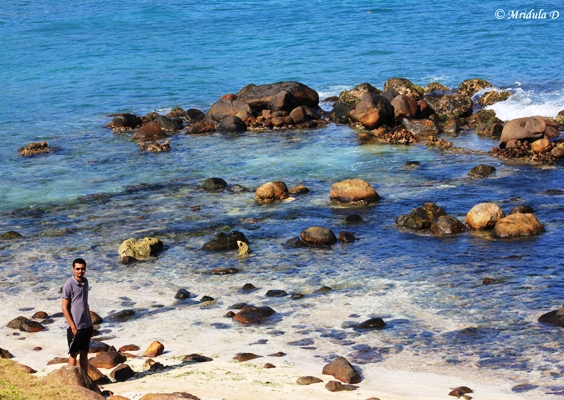 Mirissa Beach, Sri Lanka
3. Sri Lanka: Sri Lanka (April 2013) was a personal vacation and what fun it was! I was with my younger nephew (in the picture above) and the way he talks. He and my daughter need no response, they can talk to the walls too. After this trip in April I got used to my solo trips with great difficulty. He is such good company. We explored Unawatuna and Mirissa beaches. We went to the city of Galle and Matara. But the highlight of the trip was discovering the Stick Fisherman of Koggala region.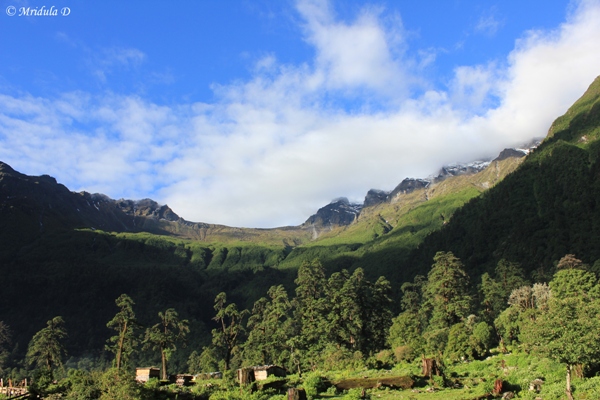 Annapurna Circuit Trek, Nepal
2. Nepal: I got soaked to my bone trekking (personal trip, what I call my annual pilgrimage) through the Annapurna Circuit Trek in June in Nepal. But I am mesmerized with Nepal's high mountains and treks. Only I do not like getting soaked to my bones while walking from morning to evening. So you can imagine how special Nepal is for me that I still put it on number 2. But for South Africa it would have been number 1 destination.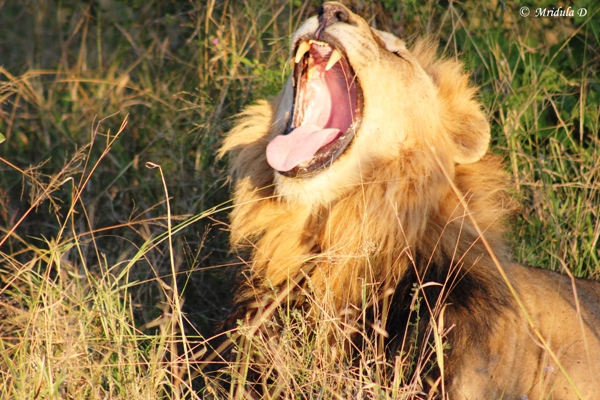 An African Lion, South Africa
1. South Africa: South Africa (May, 2013) was on invitation of South Africa Tourism and I am glad it came my way. South Africa is a truly amazing place. If you have seen South African wildlife you are probably spoiled for life! And there Panorama Route is smashing too. Their music and sense of dressing up is colorful. The extra special bit- I spent my birthday there too. And even though I have posted this lion picture on my blog before, there is nothing better that captures the essence of my South Africa trip.
There is another exciting trip (invitation) scheduled for September and let us see what the rest of the year has in store for me.