Being in my mid forties, there are times when I question my life choices! I wonder what will happen to me when I get too old to travel. At times I already feel too old, particularly on a fast paced FAM trip.
All my doubts vanished when I met the 91 year old travel inspiration who is even more sensational in real life. Right after meeting her, I told myself that the next time I started doubting my ability to travel, I would kick myself!
I had the pleasure of meeting Baba Lena as she is affectionately known, at the Yushin Brothers in Krasnoyarsk. I visited Krasnoyarsk with Follow Up Siberia after winning a seat in their second contest. It was wonderful evening where our hosts had arranged for us to meet various local people.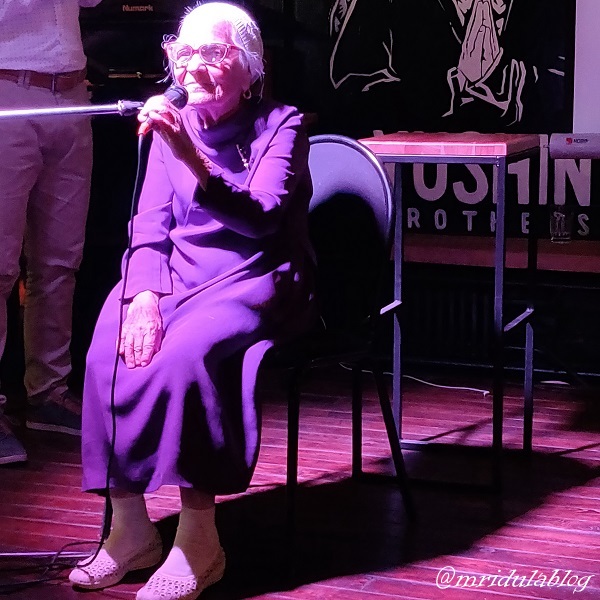 Baba Lena started traveling at the age of 83 "as she didn't have the time or money to do so earlier." (Quoted in the Moscow Times, do read the full article here). She has been extensively covered in the English media you just need to search her name.
It was a pleasure to hear Baba Lena talk. She had the floor in raptures with her stories though we got to understand her via our charming translator Lucy Dobrynina. One of her statements that stands out was "take everything from life, it is short!"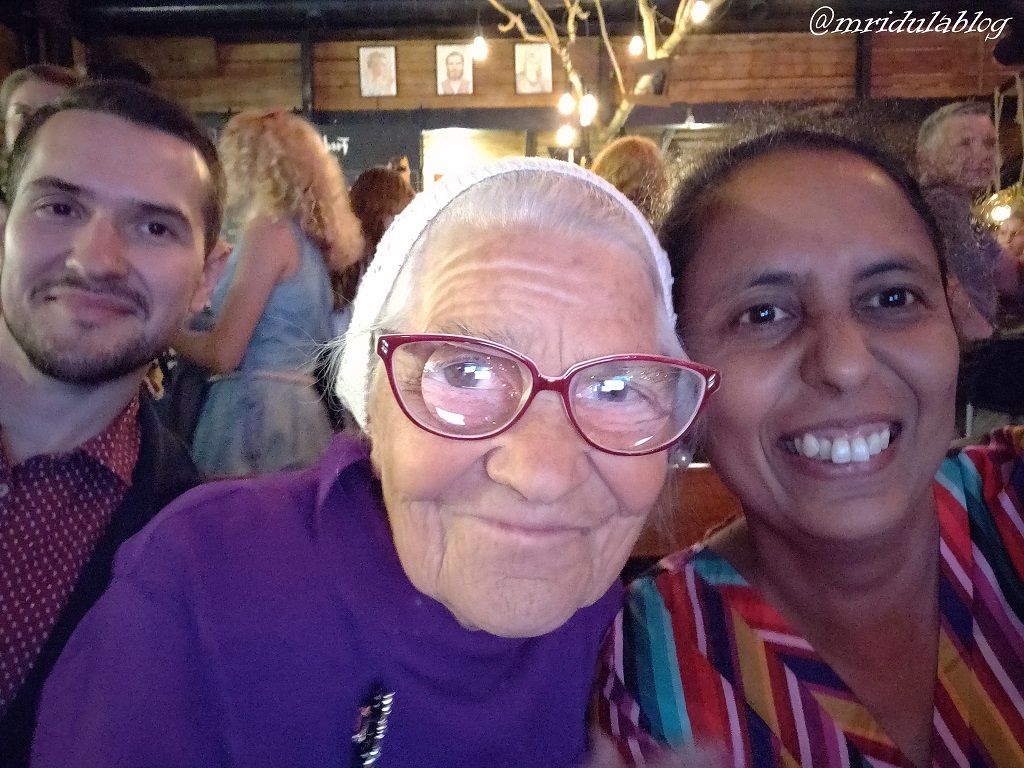 I went to greet Baba Lena after her talk and took a selfie with her. I generally don't binge on selfies but I genuinely wanted one with her. We could not talk much because of the language barrier but the affection was unmistakable! She held my hands and asked which country I was from? I told her in English that she was an inspiration.
We had a group photo (first photo in this post) and then she climbed down the stairs with a young man who I presume to be her grand son (also seen in the selfie above)!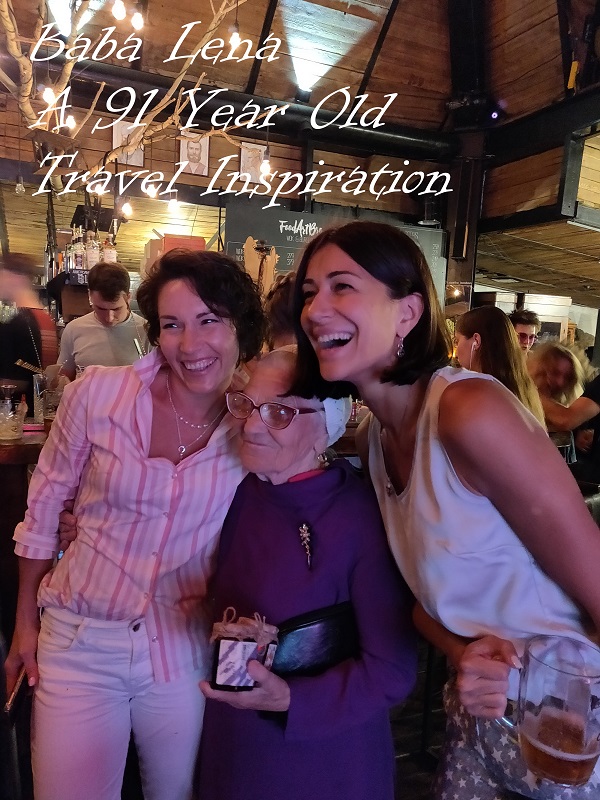 The next time you see me cribbing about my age, agility, capability to travel just remind me of this post! Meeting Baba Lena has been one incredible experience on the trip to Ktasnoyarsk, Siberia!