Last May I trekked (stumbled is the more accurate word though) up to the Everest Base Camp in Nepal. And it has been the trek of my lifetime. And Nepal captured my heart completely. So it is not that I do not wish to trek in Nepal again. But this year my teaching schedule is not coinciding with the trekking season in Nepal. Actually it is not so much of teaching but a training program we are going through, it is going on till June.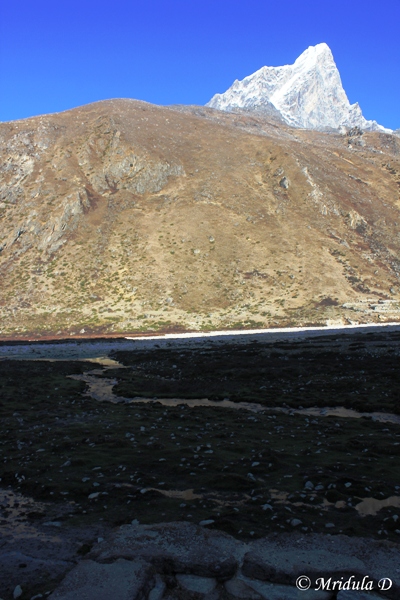 Pheriche, Everest Base Camp Trek, Nepal
To trek or not to trek in Nepal is the question of the month! There is a window in May but if I trek in May it means I have to complete all my work much more in advance. If I push it to June I wonder if the monsoons will set in and I am not much of a monsoon trekker. Also not sure which trek to attempt, Langtang, Annapurna Circuit or Annapurna Base Camp. I think I will take the easiest one this time, EBC was super difficult for me.
The other option is to take it lazy and trek in Spiti or Ladakh again in June/July with much less work pressure.
Still another thought is that I should just book the tickets to Nepal and rest everything will fall in place! Maybe it is time to start talking to the good folks at Above the Himalayas and see what they have to offer.
What do you say? Shall I be lazy or shall I work very hard and finish ahead of schedule and be rewarded by trekking in Nepal again?