It is difficult to believe that all I spent were measly 4 days in Kochi and the backwaters. I had so much fun in those four days, it feels like I was there at least for 10 days! So here are 10 things I thought were a lot of fun to do in Kochi and backwaters. My trip was on invitation from Travspire.
10. Visit the Kashi Cafe: Locals like it, everyone recommends it. It is a nice cafe. They have art works installed at the front. I was however pressed for time and straight went for coffee and a pastry. The pastry was huge, way too many calories I say. It was yum too. When I asked if they had wifi they said no. It has a nice ambiance. People were sitting there with books and e-readers. So it is a place to hang out, no one is in a hurry to throw you out.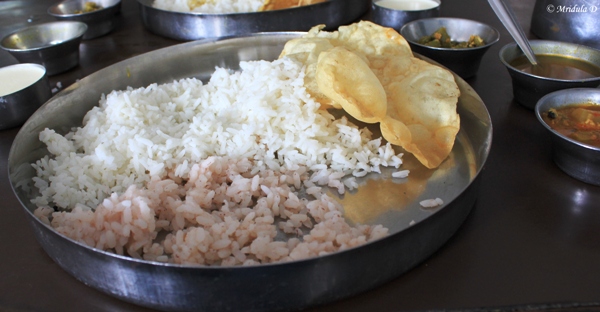 South Indian Thali
9. Eat at Krishna Restaurant: Guess what was the cost of the South Indian Thali I had at Krishna Restaurant? It was a royal sum of Rs. 35. And it was eat as you much. They also had a dish listed at Rs. 15. I can't remember when I paid so less for a meal. My auto driver for the day, Sabu Babu took me there. It is a local place. That coffee bill at Kashi was many more times than the food bill.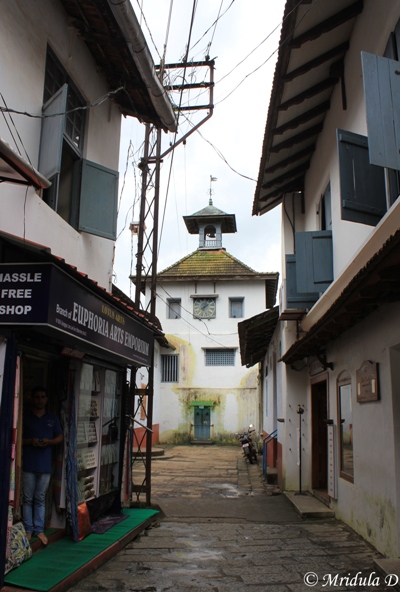 Paradasi Synagogue and the Shops, Kochi, Kerala
8. Visit the Paradesi Synagogue: I only walked through the Jewish Street and saw the exteriors of this synagogue as I was there on a Friday. The synagogue is closed on Friday and Saturday. I had an interesting experience in the lane full of shops on the way to the synagogue. Everyone invited me to their shop. I told them I was not shopping. They said I could just walk in and have a look. I parried it by saying- on the way back. And on my way back they reminded me I had to visit their shops. It was all done nicely and in good humor. In the end I bought a t-shirt and dresses for my daughter and niece.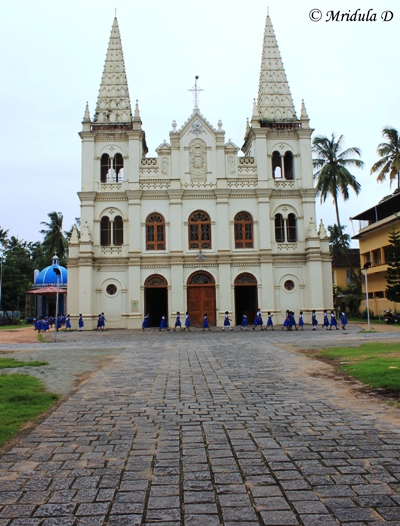 Santa Cruz Cathedral Basilica, Fort Kochi
7. Santa Cruz Cathedral Basilica and St. Francis Church: Santa Cruz Cathedral Basilica is ancient and have gone through a lot of destruction and reconstruction (read more about it here). When I visited it, I was the only person inside the church. St Francis Church is also almost as old as the basilica. It is said that Vasco da Gama was buried here before they moved the body to Lisbon.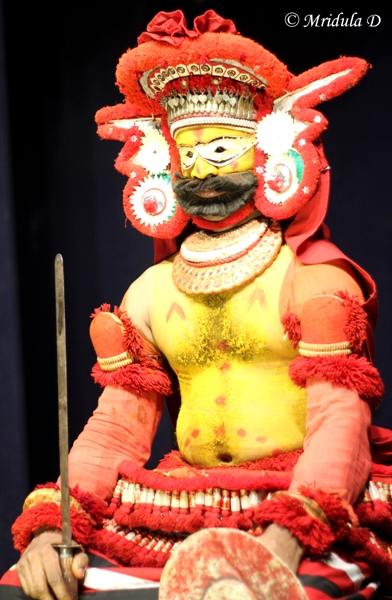 A Theyyam Artist, Fort Kochi
6. Watch a Cultural Performance: I am not much of a culture person. And yet I was completely mesmerized by the dance performances put by the artists from the Greenix Village (read the complete article on the Kathakali and other dances). It was right opposite my hotel, The Fort House. You can pay only to watch Kathakali or you can pay to watch the entire show. I strongly recommend that you watch the entire show.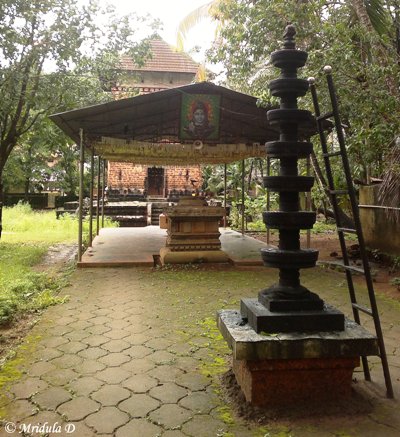 Ancient Shiva Temple, Muzris Heritage Trail
5. Go on the Muzris Trail: Muzris used to an important port during the ancient times. It was part of the famous spice route. It can no longer be physically located. One theory is that it got submerged within the sea. But its approximate location is seeped in history. There are synagogues, temples and mosques nearby, all of them a few centuries old. If you are interested in heritage this is a must do (you can read a detailed account of my experience).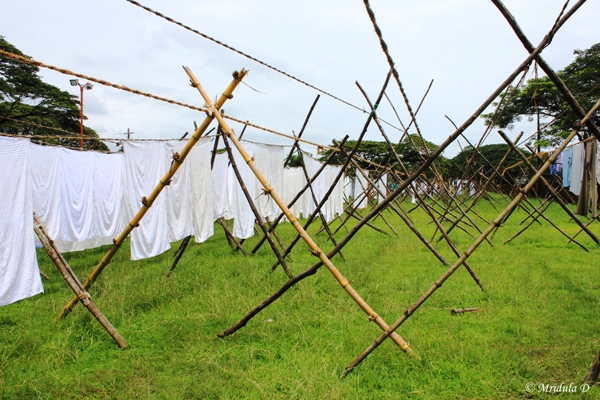 The Local Dhobi Ghat, Fort Kochi
4. Hire an Auto and Let Them be your Guide: That is how I explored Fort Kochi. The deal was for Rs 100 per hour and I can avail the auto services for as many hours I wish. It was a lot of fun. That is how I discovered Krishna Restaurant. At one point I asked Babu to take me someplace where I could buy chips. He took me to a local shop and I was really sad when all the chips got over finally. They were quite good. He also took me to off beat places like CTD Temple and the local Dhobi Ghat. Other off beat places were a ginger processing unit, a candle making factory and a local shop which sold nice soaps and tea. We of course did the regular attractions as well.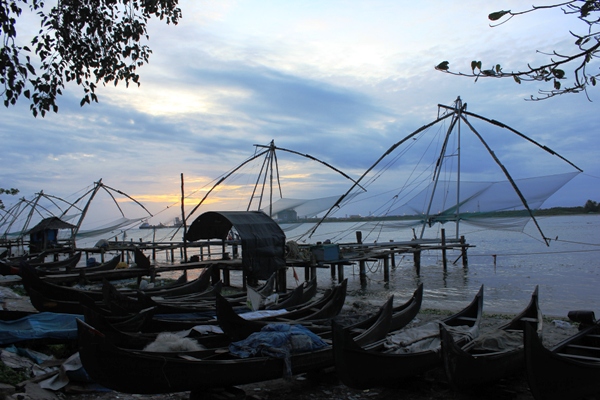 Chinese Fishing Nets, Fort Kochi
3. Watch Sunset Over the Chinese Fishing Nets: The Chinese Fishing Nets lend a unique charm to the sea shore at Kochi. Sunset is when the magic happens and it is a beautiful time to take stroll along the shore. The locals do it too. You can eat stuff from road side vendors. I do not eat fish but they can make it for you fresh out of the water! I wish the area was cleaner though (want to read more about them?)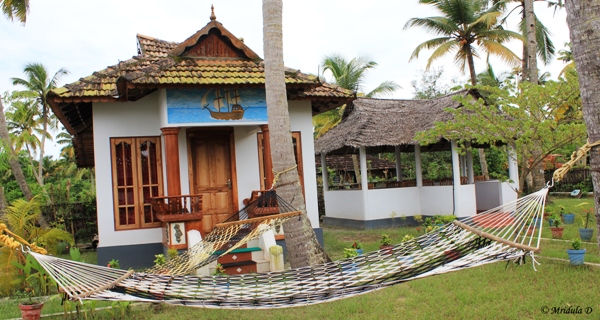 The Hammocks and My Room at Breeze Backwater Homes, Alappuza
2. Stay at a Backwater Homestay: Forget hotels, I would say even forget houseboats. This time choose a homestay. I stayed at Breeze Backwater Home Stay in Alappuza. It is about 2 hour drive from Kochi. My room was literally 5 steps from the lake. They have only four rooms, so pre-booking is recommended. Their food is awesome. There are hammocks in the courtyard. They own a houseboat and a canoe, both of which are rowed with bamboo poles. They were quick to point out that it was much more eco-friendly. It is a great place to unwind. I would say just put up your feet and do nothing here.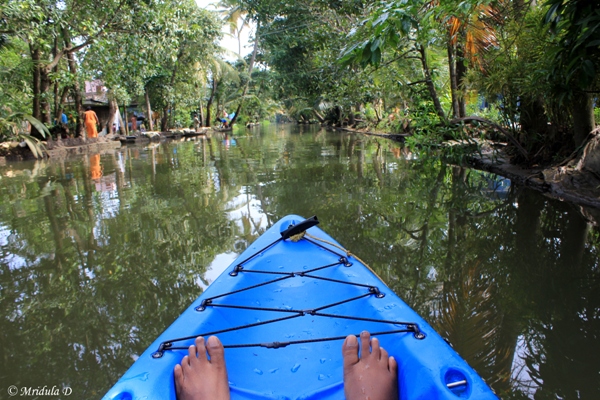 Kayaking in Kerala Backwaters
1. Go Kayaking: If you are even mildly adventurous type, kayaking is one activity you cannot miss. A kayak can go to all those canals where a houseboat cannot. You sit this high from the water, almost touching it. There are bridges that you can cross only after ducking or lying flat on the kayak. It is just too much fun. Put it on your list. Go do it and read more about my experience.
OK here is bonus tip. The good folks at the Breeze Backwater can arrange for a cycling trip for you as well. I say do that too!