On my first day at Te Aroha, Sumant asked me if I would like to go for a walk to the old Dhanachuli Village the next morning. I was game for it, after all I had just come back after trekking in Nepal. We were also starting leisurely after the breakfast. For breakfast I had puri bhaji without any guilt because I knew I was going to walk. We took the car for a short distance and from the road head we started to walk towards the old Dhanachuli village.
The way goes downhill to the village. It is a decent path as far as kaccha routes go. I mean there were not too many loose stones that would start rolling as soon as you try to step on it. Anyway I find it difficult to go down as my knees hurt but this was half an hour walk (for me) and soon we were at the village temple. On the way we crossed this old house which the owners use as a godown and they were storing apples there. Sumant mentioned that the house is about 100 year old.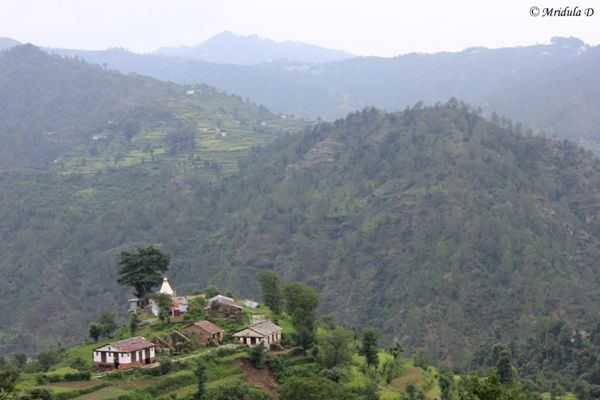 The Old Dhanachuli Village, Uttarakhand
Sumant mentioned that the old village was abandoned when the road came up at Dhanachuli. There are two families who still maintain their residence at old Dhanachuli as that might be close to their fields. While getting down I did say to Sumant that some of his guests would find it difficult to climb up all the way back and he agreed. He said some take about two hours to climb back.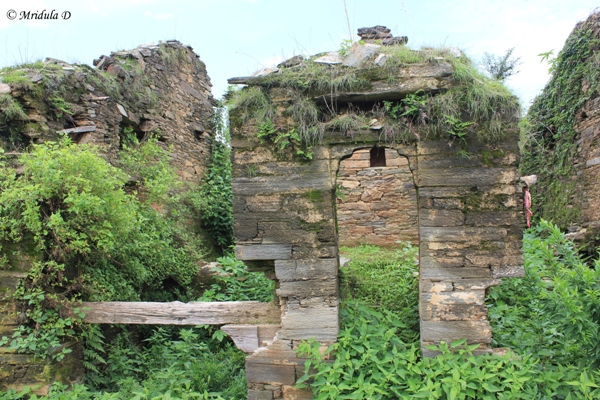 A Derlict House at Old Dhanachuli Village, Uttarakhand
The houses have been vacant for such a long time that nature is trying to claim it back. A lot of them still have beautiful woodwork in various stages of decay. It was fascinating to talk about it to Sumant who knew a lot about the area.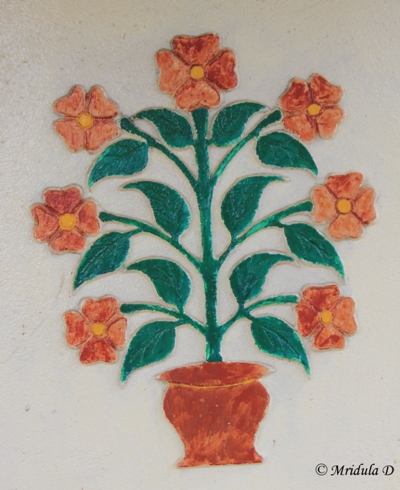 Decoration on the Village Temple, Old Dhanachuli, Uttarakhand
There is a well maintained temple in the middle of what is left of the old village. Sumant mentioned that it is still functional and used for large prayer gatherings. We had a cup of tea there (carried from the hotel, there are no tea shops otherwise in the area, other than on the road head) and then we started climbing back which was uphill. While we were sipping tea Sumant remarked, "It took us just 30 minutes, maybe even less to reach here." I was not paying much attention, my knees were still a bit sore from my Annapurna Circuit Trek.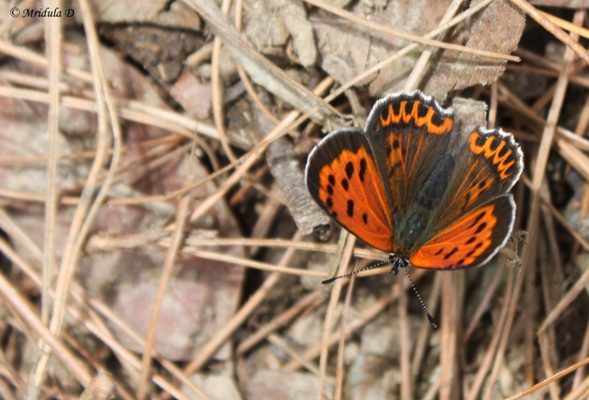 Small Things
We took a gentler path to walk up and this one was also good, not too many rolling stones trying to trick you. Anyway I am marginally better while going up, I only get tired. Whereas while coming down, I am usually in pain. So we walked back, I clicked this beautiful moth/butterfly and soon we were back to where the car was. The car was there but the driver was not. Sumant remarked that we just took 1.45 hours and the driver was not expecting us as it usually takes an hour more. I was so happy to hear this. I am a slow trekker in reality. On this recent trek to Nepal there were fit young men who would reach usually 2 hours before me to any place. At least at some place I was faster than the average!
Soon the driver was located and we headed back to Te Aroha. If you get a chance, do go for this walk. I thoroughly enjoyed it.