So as I said earlier I just booked the tickets to Nepal and everything else seems to be falling in its place. I once again asked the good folks at Above the Himalayas a lot of questions before finalizing my trip. Puru Timalsena the owner has always been super helpful to me and it was no less this time.
I was not sure if I wanted to do the Annpurna Circuit but that is what it is going to be. I actually looked at the pictures from three treks- Annapurna Circuit, Annapurna Base Camp and Mustang and realized that the Annapurna Circuit looked most beautiful. So that helped in making the decision finally.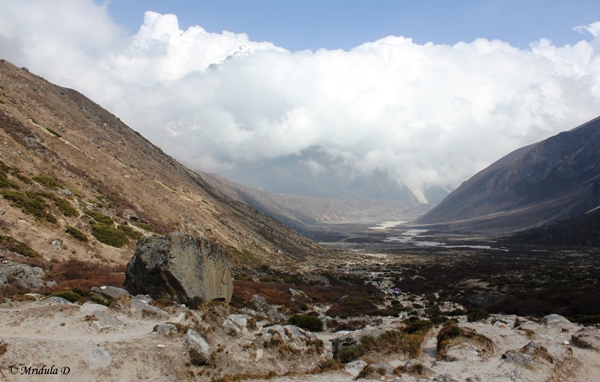 Trekking in Nepal
See half the times travel stuff gets sorted out by just writing about it on the blog! But I am trekking later and not in May. I tried to book the trip in May but it just started sounding like so much work. Puru did encourage me to go for June if it suited me better. So if it is going to be monsoon so it be! I am a much happier person now with the tickets to Nepal done. The tickets are actually a gift from my husband.
I usually need a trip like this dangling in front of my nose to feel settled. So it is time to get some work done and get a bit fitter than the last time. In 2012 I managed to trek up to Everest Base Camp but just barely so, it was so damn tiring!
Nepal is going to be the third country I am going to visit more than once. My most visited country is UK (5 times, because of work) and then Malaysia (2 times) and barring something unforeseen Nepal is all set to join this list.