I have to admit I somehow forgot to post pictures from my visit to the Sun Temple at Konark, which is a UNESCO World Heritage Site.It is only because I am rummaging through my folders that I discovered this error.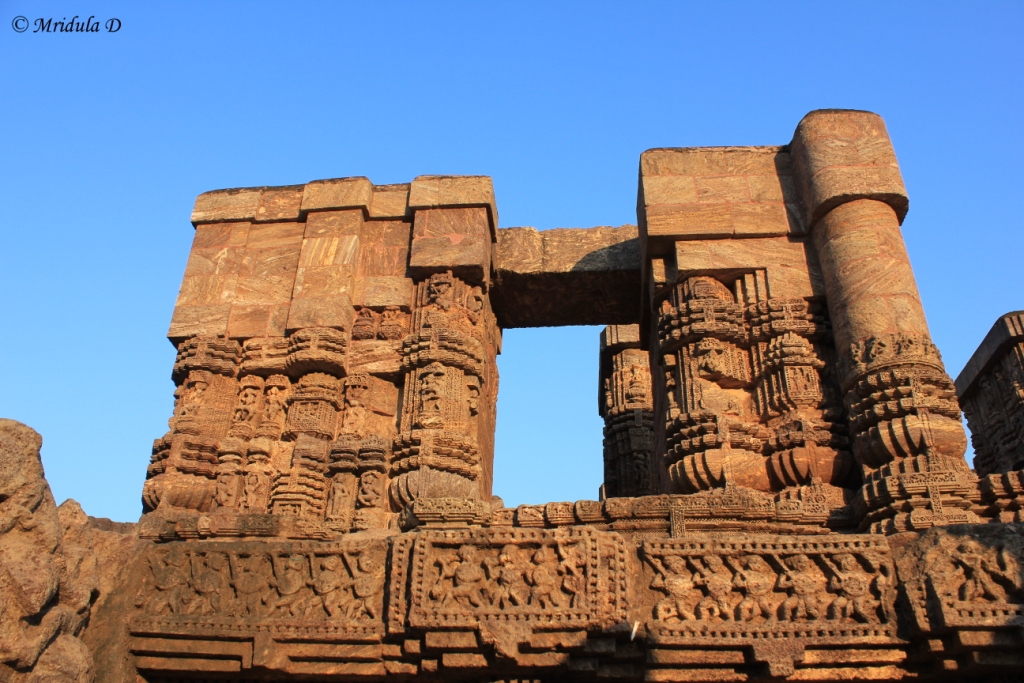 I think I didn't blog about it immediately because the temple was under renovation when I visited it. And hence there were not too many shots that I liked.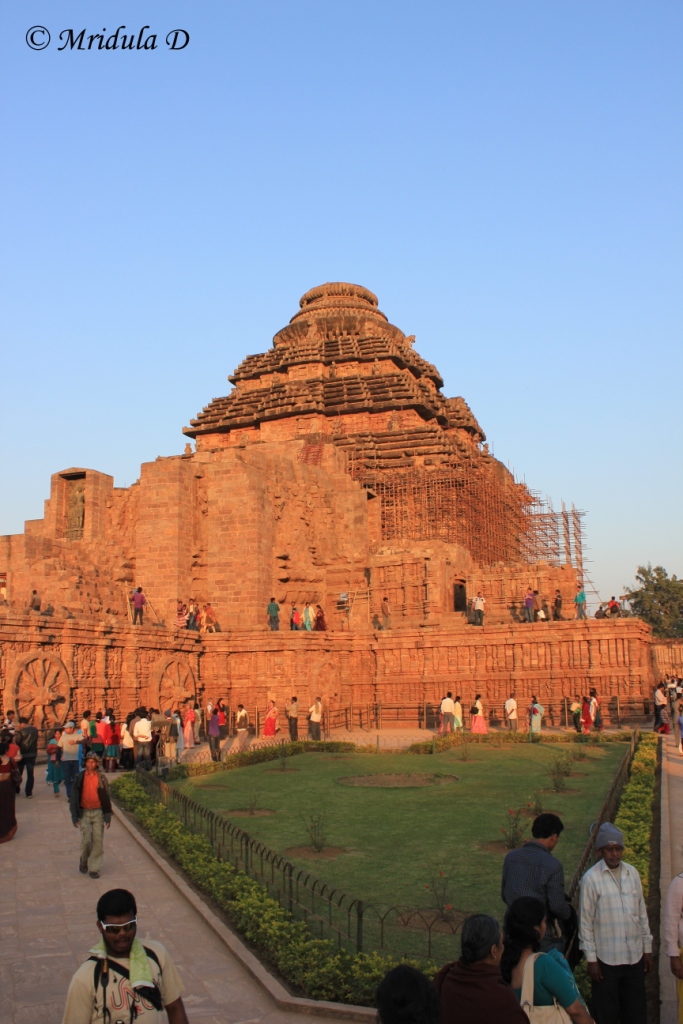 Due to the renovation this is how the place looked like. But even then it is grand, isn't it?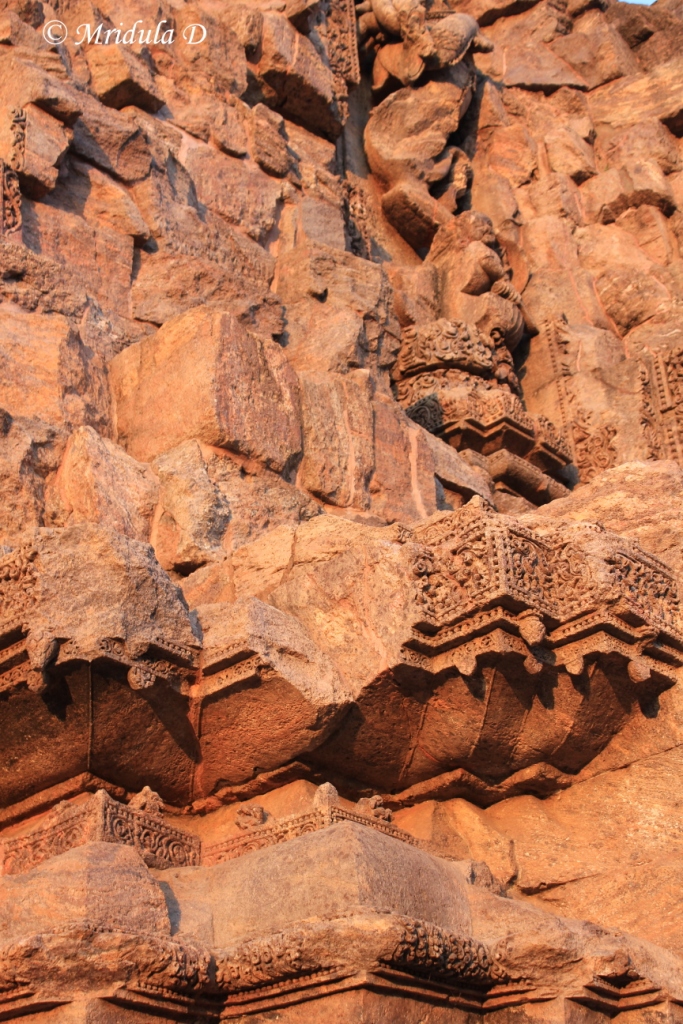 Also due to the renovation the murals on the wall of the Sun Temple were obscured. Since I often Google images before I visit a place, I was aware that the murals are of a sensual nature.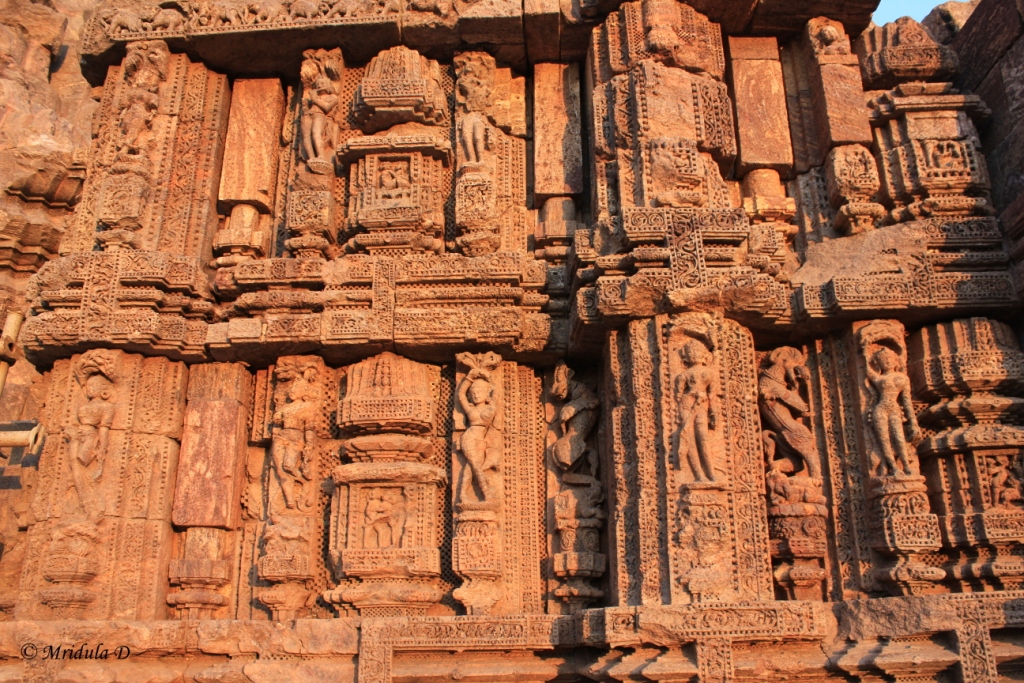 But here is a bit of wall murals that were visible.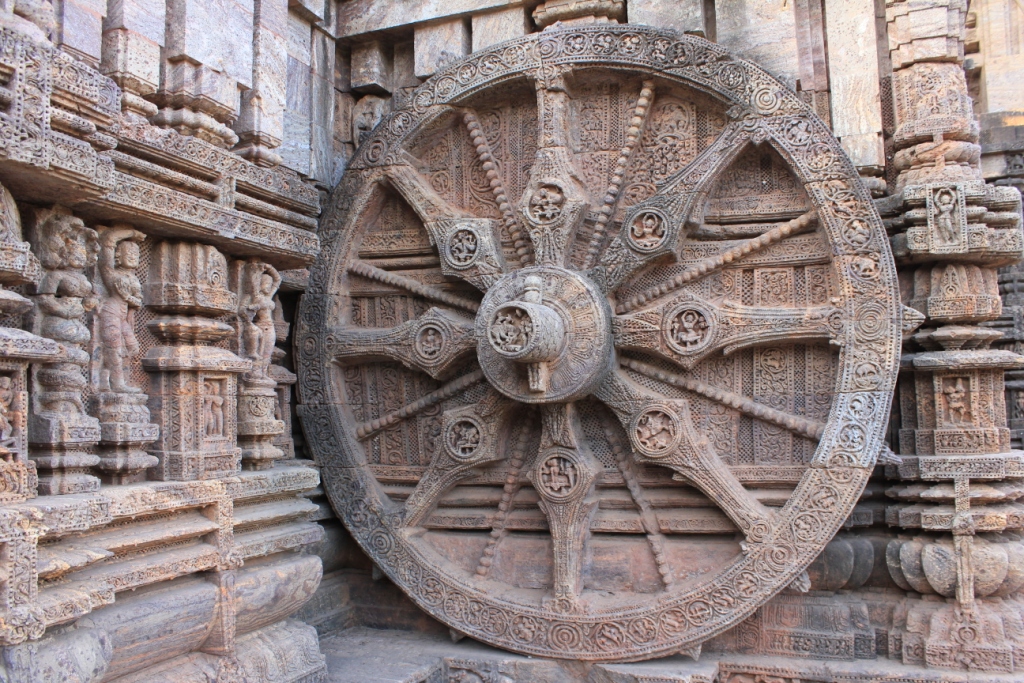 This 13th century monument is build like the chariot of the Sun God so there are many wheels built in the structure. I will show you two pictures of this wheel. And I find it fascinating because of the way the light is falling on these two wheels and how it affects the pictures. In the picture above there was no direct sunlight falling on it.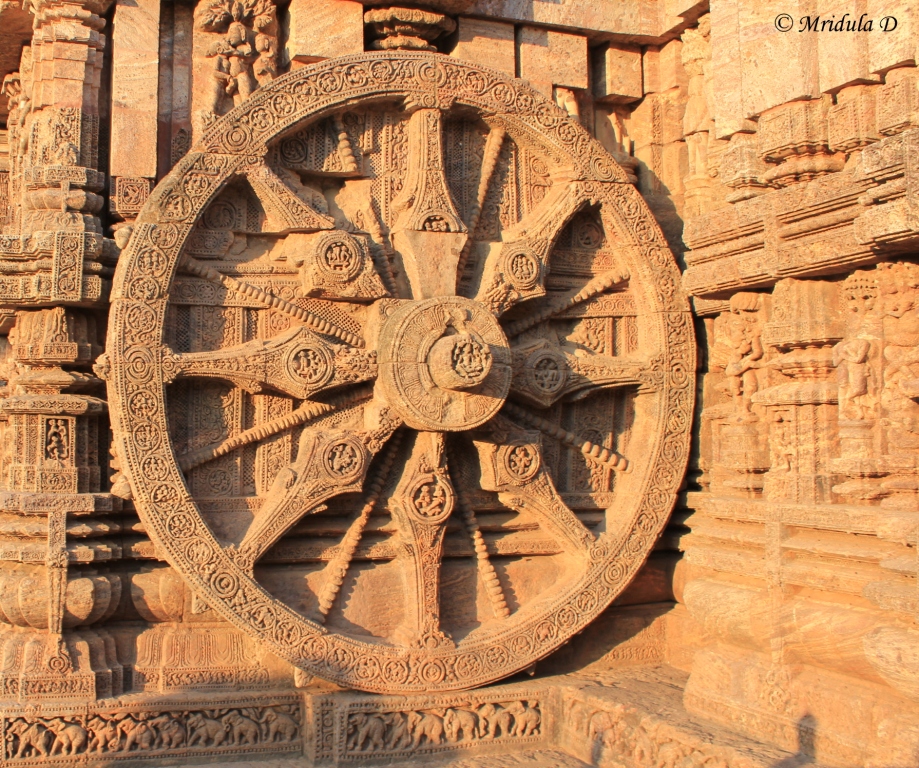 And here is the wheel that caught the light from the setting sun. Which one do you like more? Which is your overall favorite picture? What do you do when you end up at sites that are undergoing renovation?