The Naked Mountain
is the account of the ascent and tragedy on the Nanga Parbat in Pakistan. I am aware there are other accounts of the same expedition but Rehinold Messner's account is the only one I have read. The expedition was full of controversy and ended in almost a double tragedy.
The Rupal Face of Nanga Parbat is the backdrop of the drama. The Messner brothers were part of a large expedition and initially it looked like they were beaten by the weather. The book also gives a glimpse into Reinhold Messner's early life but only in the passing. In the early part of the book the author talks about many climbs he did with his brother.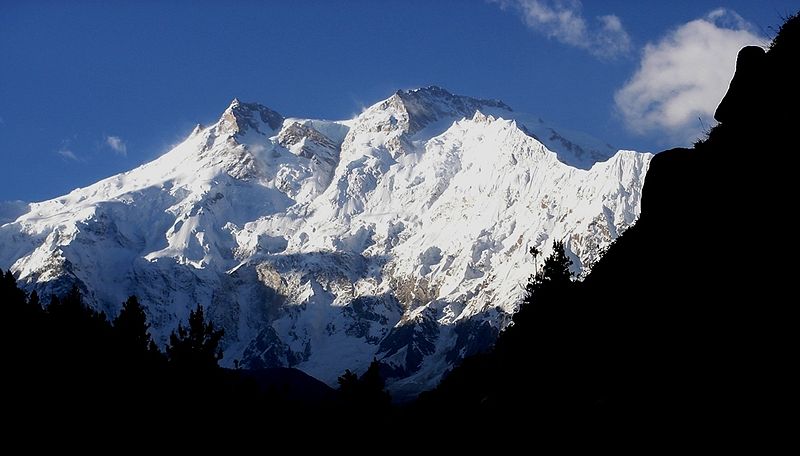 In 1970 Reinhold gets invited to climb the Nanga Parbat with a German team. The team leader Herrligkoffer seems to be a controversial figure himself and has a long association with the mountain even though he doesn't climb himself. Later Reinhold managed to secure an invitation for his younger brother Gunther too when someone else dropped out.It was only by reading this book I realized that  this was the first eight-thousander mountain that Reinhold Messner climbed.
After the initial bout of bad weather they got a break  and move back to high camps and after a rocket was fired to indicate bad weather Reinhold Messner started his climb solo as per plan. He gradually realizes that his brother followed him solo on his own. Both of them eventually reach the summit. But it was while getting down the mountain that things started going horribly wrong!
With so much happening on his first eight-thousander it is amazing that Messner does not gave up climbing altogether! He went ahead and climbed all the 14 eight-thousanders and became the first person in the world to do so!
You will like this book if you like mountains, trekking or climbing. I am no climber myself but I just love reading climbing books! The book has been translated from German to English and it has been translated well. The pictures in the book make me drool all over. The view they get when they go high up!
Overall a heroic book that raises a lot of questions about human ambition and mountaineering culture.
PS. The 1996 Everest Disaster is the only episode on which I have read two books Into Thin Air
 and The Climb: Tragic Ambitions on Everest
. It really gives a new meaning to there being two sides to every story!