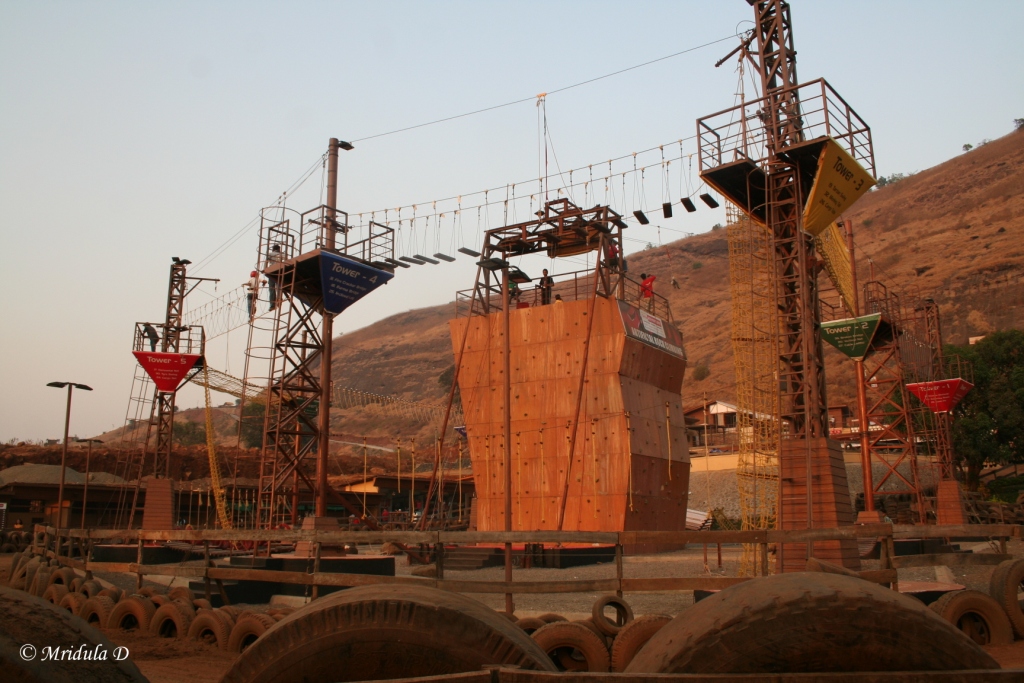 I have to say that when I started climbing up the platform for the high rope activities I was quite sure that at some stage I would miss a step and I would be hanging from the safety rope! It has been ages since I did anything like this (can't remember when I did something like this the last time) and I am not very fit at the moment. OK, I will say it the other way around, I am quite unfit at the moment from my own previous standards.
There are six to seven high rope towers in all and I have to tell you I did it all without hanging from the safety rope even once. The details of some of the individual activities can be found from Della's website. They are named Hortizontal Net, Burma Bridge, Vertical Net Crossing, and Burma Loop.
The person accompanying me on the ropes did a fabulous hands off job. He was a step or two behind me, so I felt reassured all the time but he always let me do my own thing. I was quite impressed at how well trained they were. I kept on saying to him before every obstacle, "Latak tou nahain jaaonge" (I hope I am not going to hang out of the safety rope) and he kept on telling me, "usko bhi experience kat ke dekh lo" (you should have an experience of that as well). But I have to say not once did I manage to hang from the safety rope! And I actually did all the high rope activities! After the thrill of the high rope, I did not try the low rope activities at all! Maybe a mistake?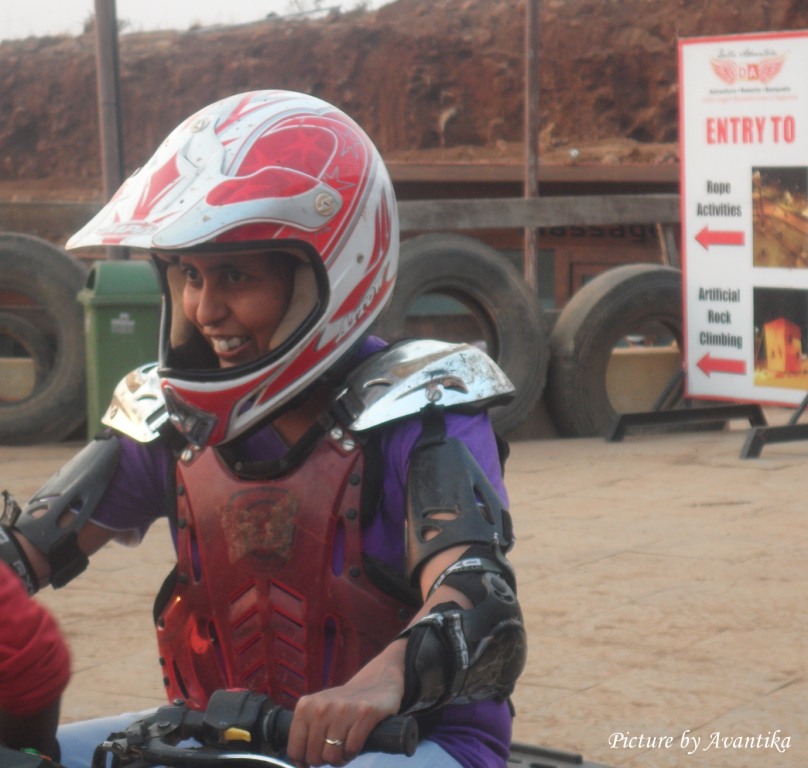 Another activity I tried was the ATV ride. I have to say I am quite a chicken when it comes to such vehicles. In spite of being padded up so well (that is me in the picture), I refused to go alone on the bike. I went with an instructor. Young lads doing this on their own but not me. But then I would rather walk or use a mountain bike than try out a motorized one. I have to say it was fun to zip around on the dirt track but only with an instructor along with me. The activity seems to be popular with young children, I could see them whizzing past the track almost all the time. I think if there is a next time I would try it out on my own but I do not promise!