I recently visited Ladakh for the 5th time. The first time, way back in 2005 my husband and I did a road trip using public transport. After that I have always taken a flight. Since my first flight in 2016 I knew the magnificent views of the Ladakh Range was on the A side window seats while going and on the F side while coming back.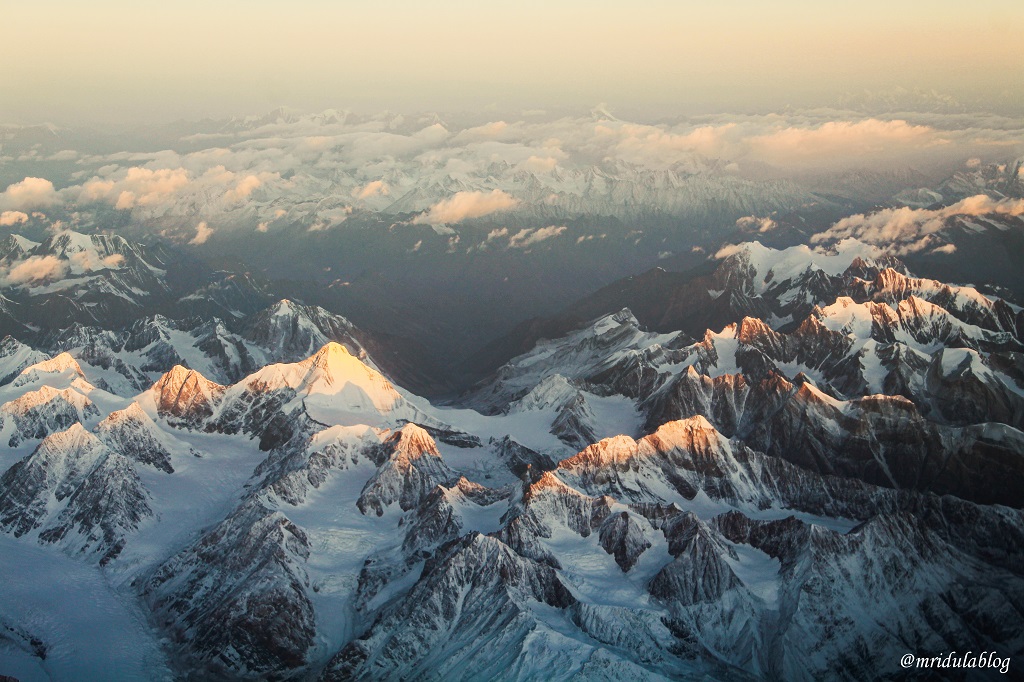 This time when I was booking my flights I saw one with 5.30 am departure from Delhi. I thought I would get to see the sunrise over the mountains, so I took my chance and booked it. And magic happened! I do not regret leaving home at 3.00 am nor do I regret paying 200 rupees to block A 29 seat in advance, so that I could sleep in peace knowing my seat was assured.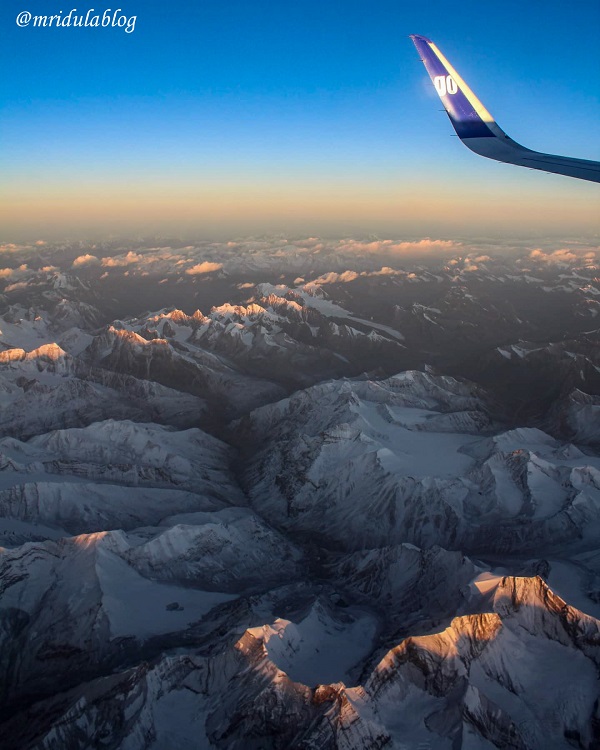 I was flying on October 13, after a year and nine months! The check-in was rather slow but I wanted to travel and I was in a mood to forgive everything! The flight took off on time. I was so sleepy to begin with and for 45 minutes or so, we fly over the plains. Then the mountains come in the view! I was holding my breath to see if the peaks would start glowing. I was not disappointed at all!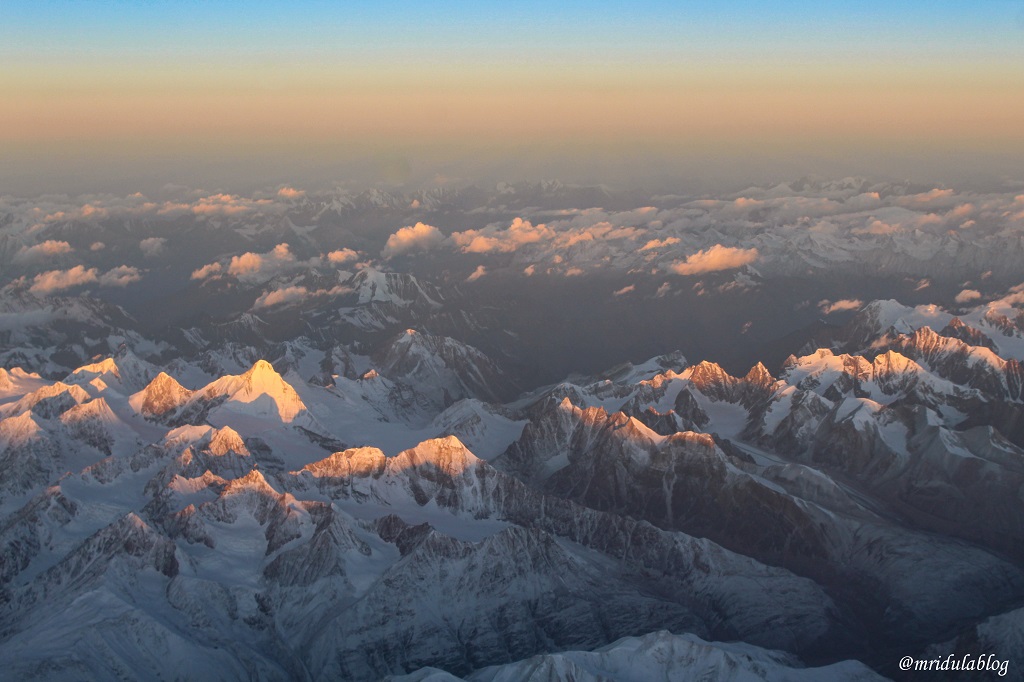 I was mesmerized by the sunrise. I got lost in the world unfolding outside my window. I would use my DSLR, then use my mobile only to go back to the DSLR, making videos and clicking pictures! I was totally glued to the window and my cameras!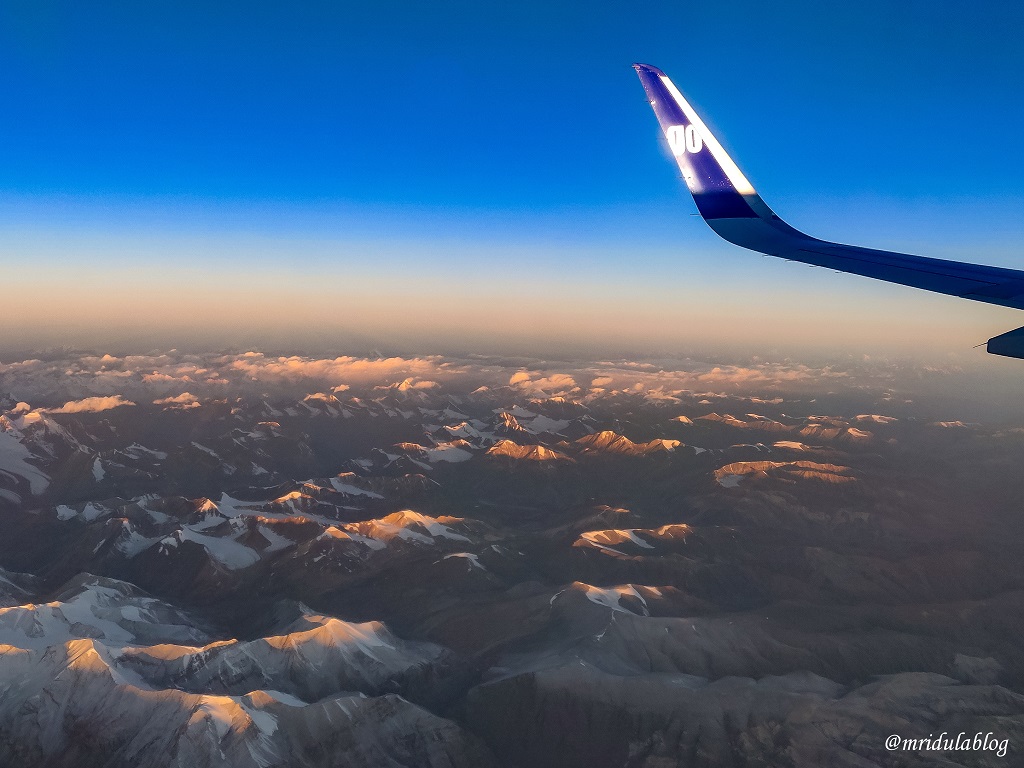 The trouble with the photos is that they never look as good as the actual scene but I am still happy with what I saw and what I captured. I have to remind myself to see a little more through my eyes, I end up seeing a lot through the lens!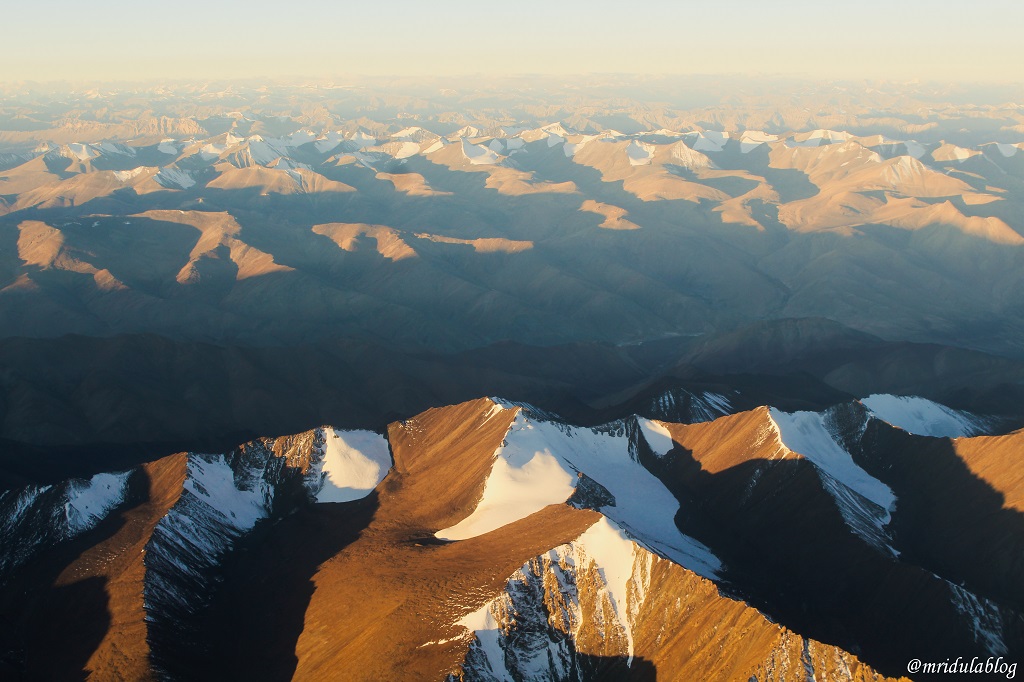 After clicking a lot of pictures from the kit lens of my DSLR, I put on the zoom lens! I am happy I was able to think of this. All this while I only knew the guy in front of my seat was also continuously with his camera. And that the people sitting next to me changed seats to someplace where they could also get a view!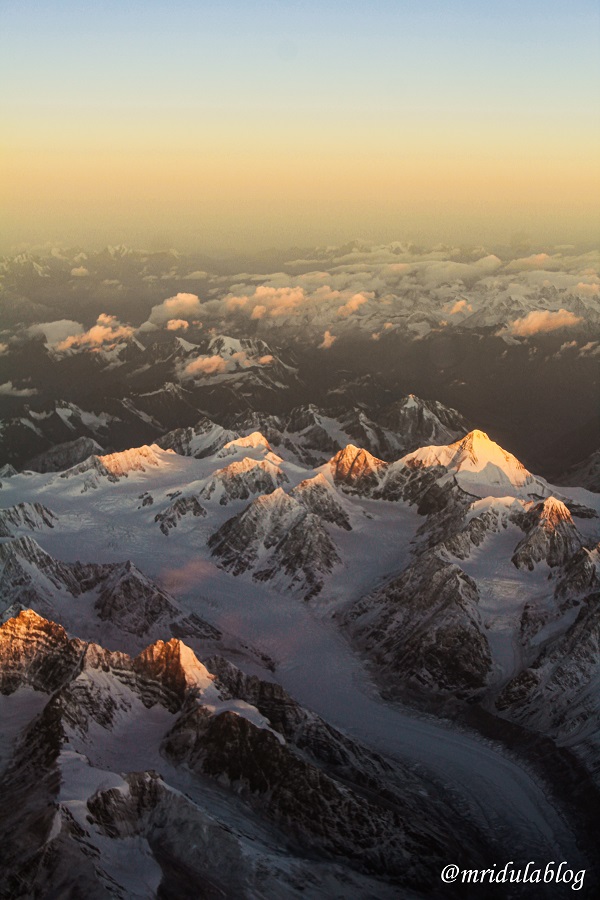 I know from my previous experience that the flight time over this scenic stretch of mountains passes way too quickly. Soon enough the runway at Leh came into sight. I have pictures from the Delhi Leh winter flight too from 2016. I hope to catch the sunrise over these majestic mountains once in winter too!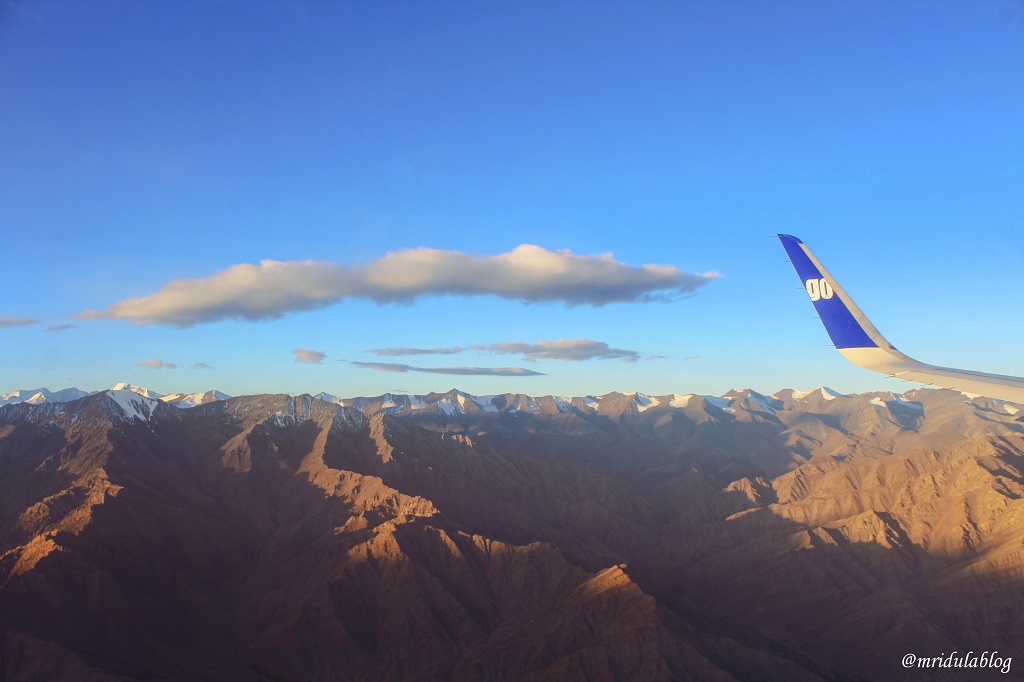 Soon the show was over and it was time for touch down at the Leh Airport. I knew it would be cold outside, I knew the altitude would hit me sometime.
But the heart was happy, to be able to fly again, and to fly over such majestic mountains at sunrise!