This post is written by Alka Dwivedi, my sister. We traveled together to Budapest this year, via Rome and it was the trip of the year! Here is her account of visiting the Colosseum in Rome.
I was travelling abroad with my sister for the first time. While going to Budapest, we were in Rome for a few hours only. I was very curious to visit the Colosseum, and after a while my sister figured out how to go there. We boarded Leonardo Express from the airport to enter the main city. We tried to get metro tickets but one look at a queue, we abandoned the idea. We again got adventurous and tried to reach the Colosseum on foot. But this venture was aborted too by us in the absence of Google dewta to guide us. We had a flight to Budapest so we visited nearby church, which was awesome.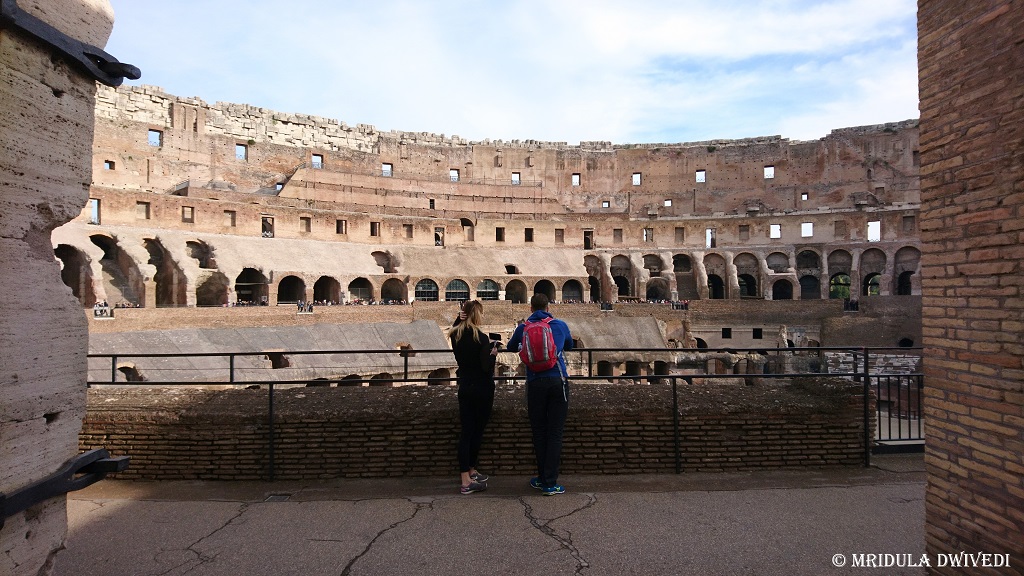 When we were in Rome after a week, this time, we started early. And armed with Google Dewta, we reached Colosseum after getting down at Termini. This time again, we set on foot. How Europeans blend ancient with modern, is a thing to learn. In the middle of a modern city, they preserve their ancient monuments.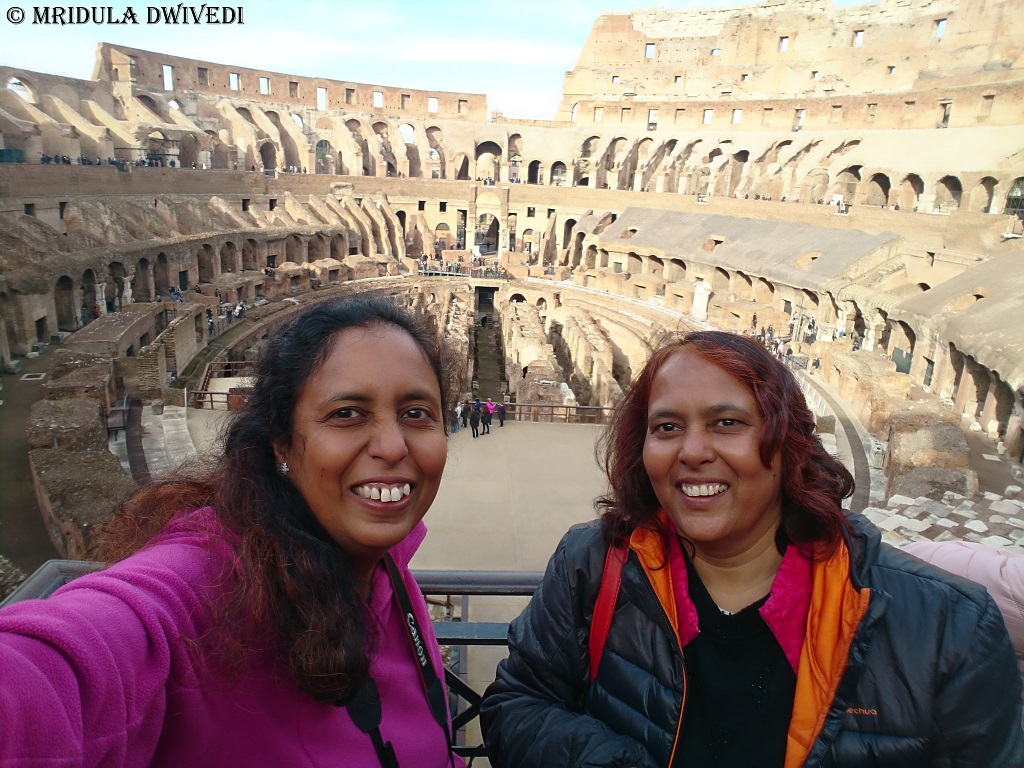 If you catch metro from Termini, you will walk right into the Colosseum. Nearby areas, you will find shops, offices, residential complexes and what not, without lessening the charm of Colosseum.
The Colosseum #Rome #sisteract @alka_d pic.twitter.com/VKzoFOfWdN

— Mridula Dwivedi (@mridulablog) December 29, 2017
When I looked at Colosseum for the first time, I felt goosebumps. This arena had witnessed bloodiest battles and extreme cruelties, a human mind can ever imagine. And sheer engineering geniuses were at work to erect this architectural marvel, where mankind had to witness sight of blood and gore for centuries. Many animal species were on the verge of extinction due to the bloody sports held in the arena. This building also symbolizes the hierarchy of society, most poor view of the amphitheater was reserved for women and slaves!!! Try doing that to fairer sex toady!
If you try to make out the underground or basement area of the colosseum, you will marvel at the architectural genius of those time. How they created tunnels and lifts to transport animals weighing in tons, to be popped up in the battle arena, suddenly to make the battle more gory.
It was also believed that the whole amphitheater was flooded with water in an hour to hold mock sea battle in the morning. Here criminals sitting in the ship were sunk. And the whole water can be drained out in less than an hour to hold the gladiator fights in the afternoon. Those engineering geniuses also took care that the whole Colosseum, with seating capacity around 50,000 to 78,000 persons at a time, could be evacuated within few minutes in case of any eventuality.
The Colosseum, another look #Rome #Italy pic.twitter.com/inw0oWax9x

— Mridula Dwivedi (@mridulablog) December 29, 2017
So if you are visiting, Rome, include Colosseum in your itinerary, to get the feel of two extremes, architectural genius and cruelty and be thankful that as a society and civilization how far we have come.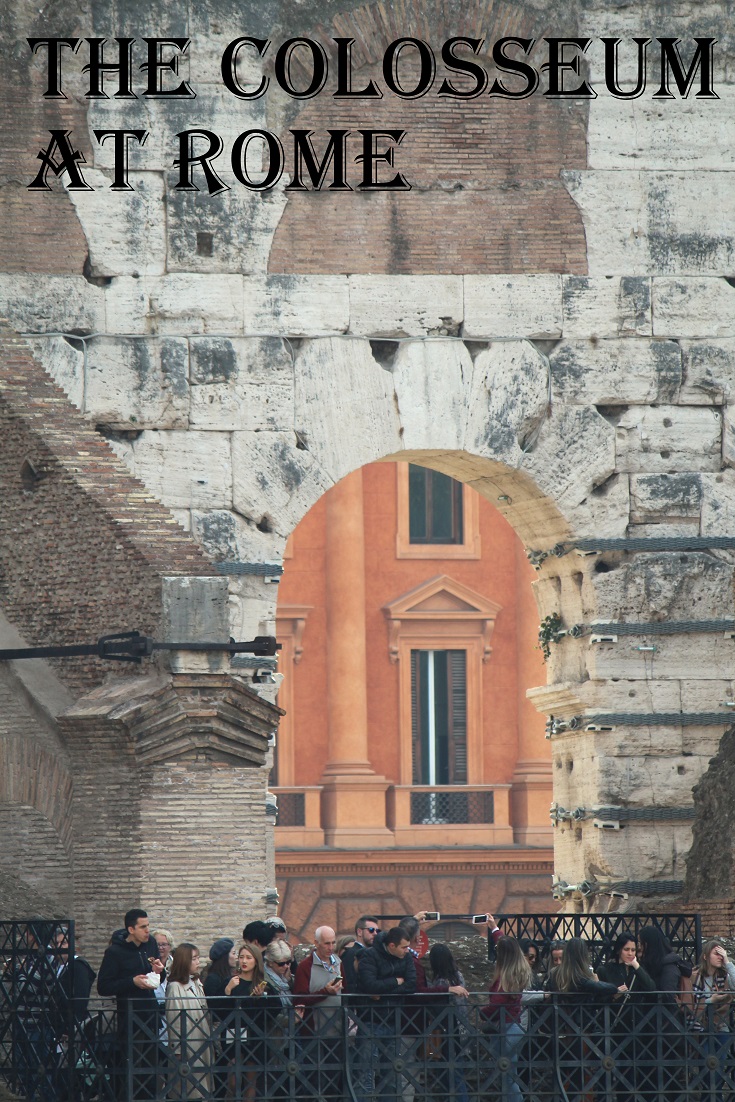 PS. My sister and I traveled to Budapest via Rome this year on a personal vacation. There is no sponsorship involved in this trip!