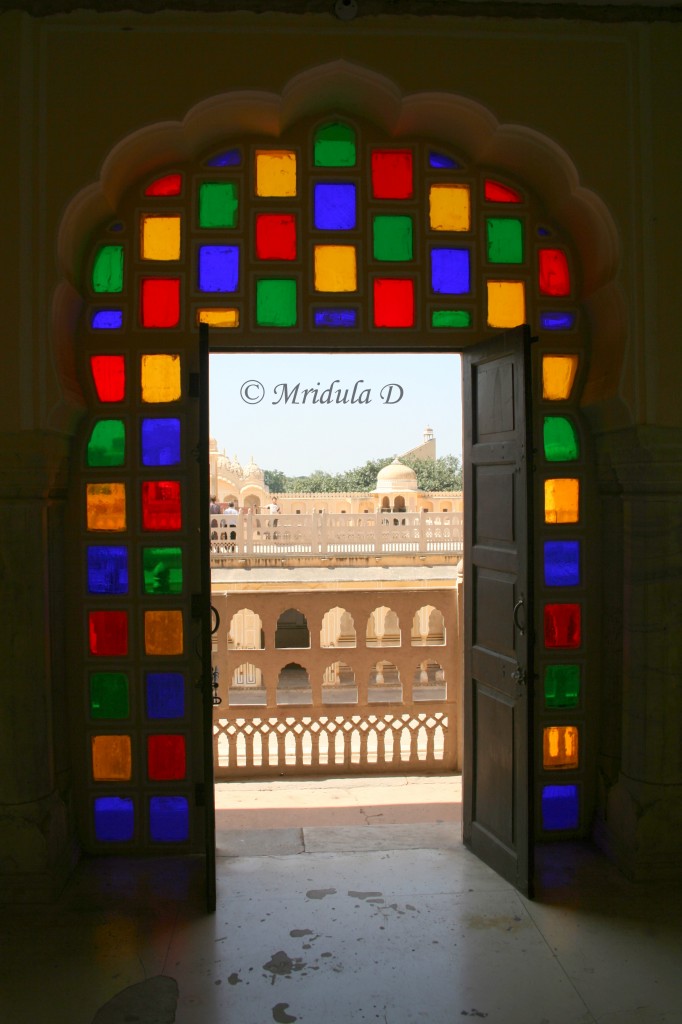 I spent quite some time inside the Hawa Mahal this time in Jaipur. In this post I bring you the various shapes of the glasses used in the windows and the doors of the palace.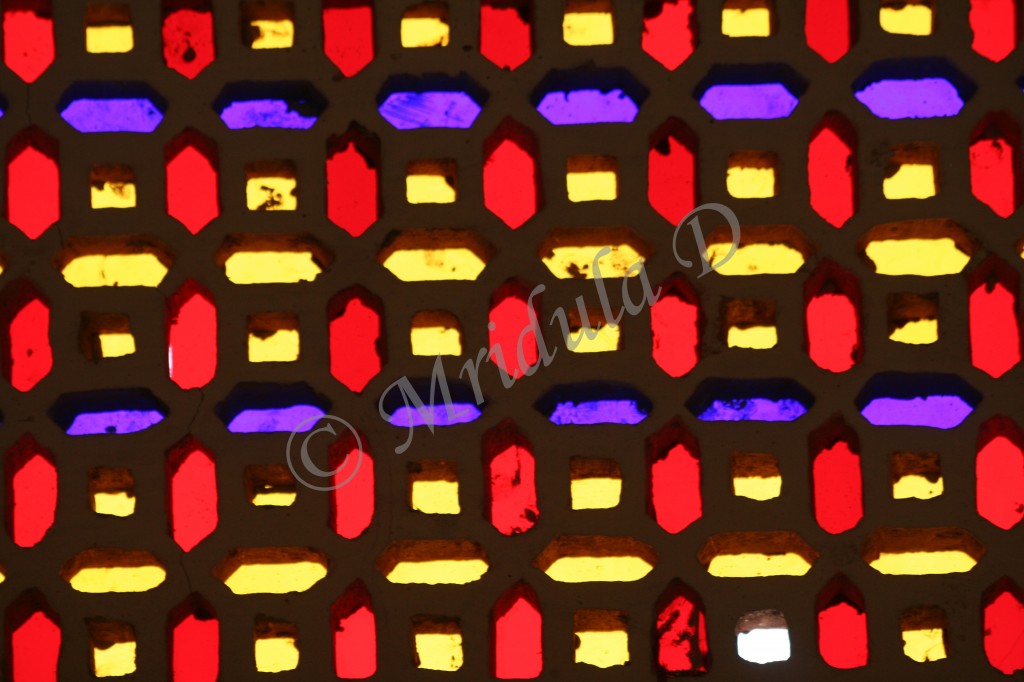 The glasses are such that people from inside the palace can look outside but nothing is visible from the outside about what went on in the palace. This was anyway a light trap, quite high up in the wall.
And here is yet another shape for you. I wonder why they varied the shapes and color or maybe in those days standardization was not the norm?
I only wish the bottom most left glass was not broken. I think I also have a video where I view the city below from the different shades of the glasses. Will post it some day soon.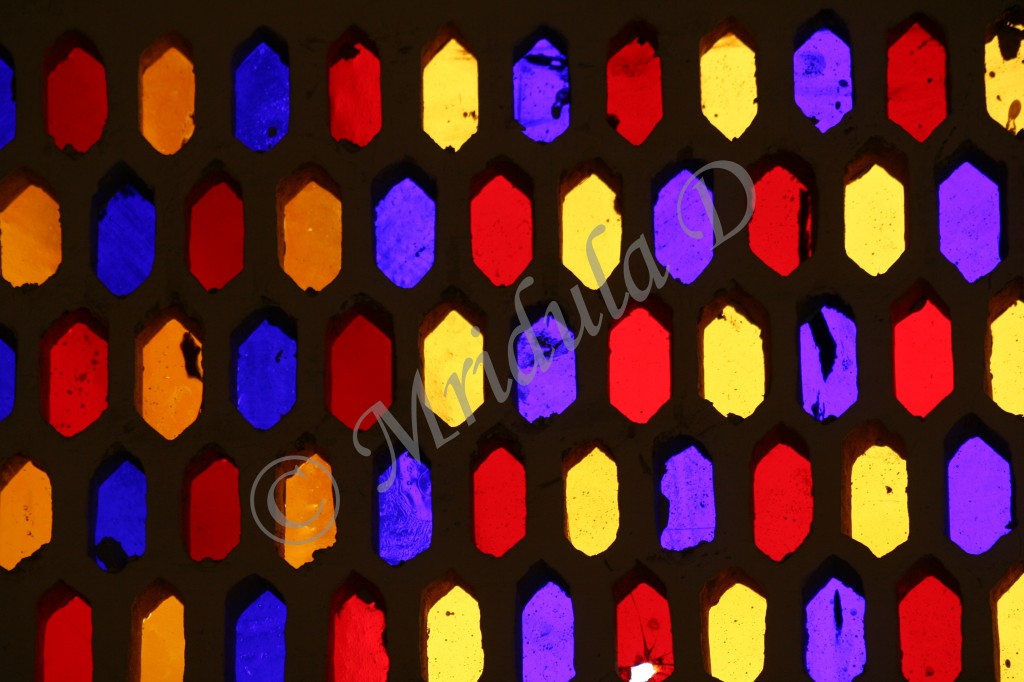 And even after this set of five, I am sure I have missed out on some colors and shapes.