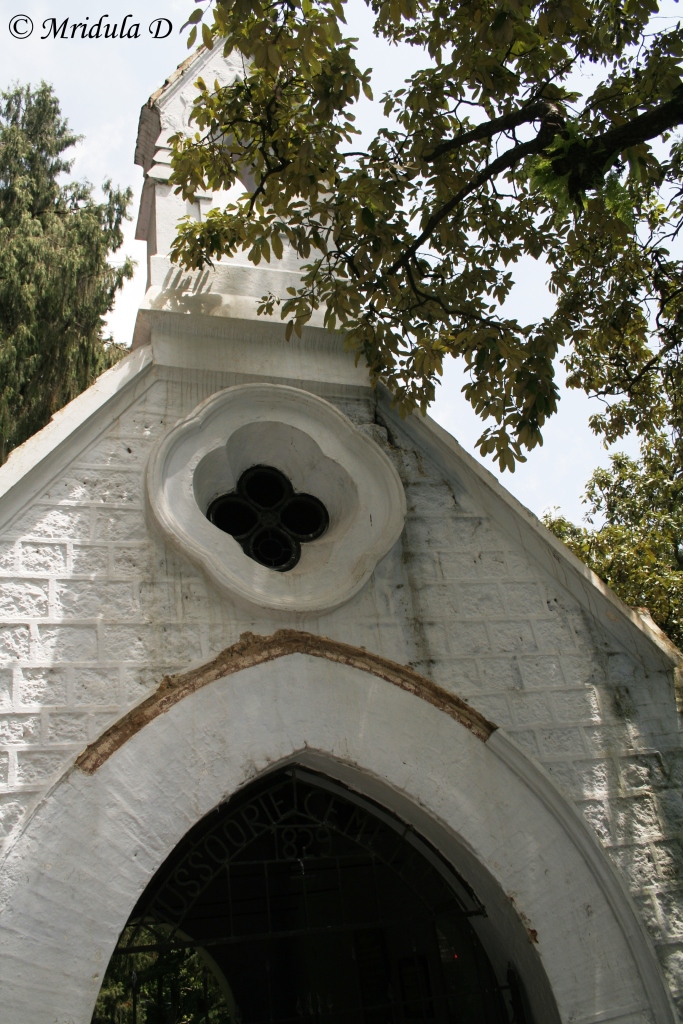 The last time I went to Mussoorie it was on invitation from Ilbert Manor. On one of my walks on the Camel Back Road, I passed through the Mussoorie Cemetery. It had a small white gate marking the entrance.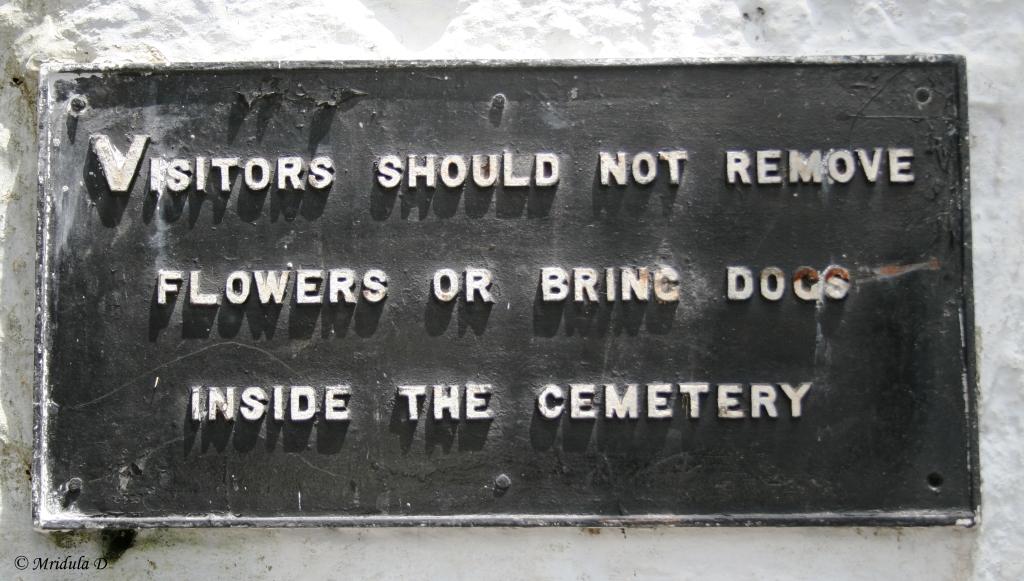 I 100% agreed with the notice outside. I do not like plucking flowers and I am so scared of dogs that I had no quarrel with that bit as well.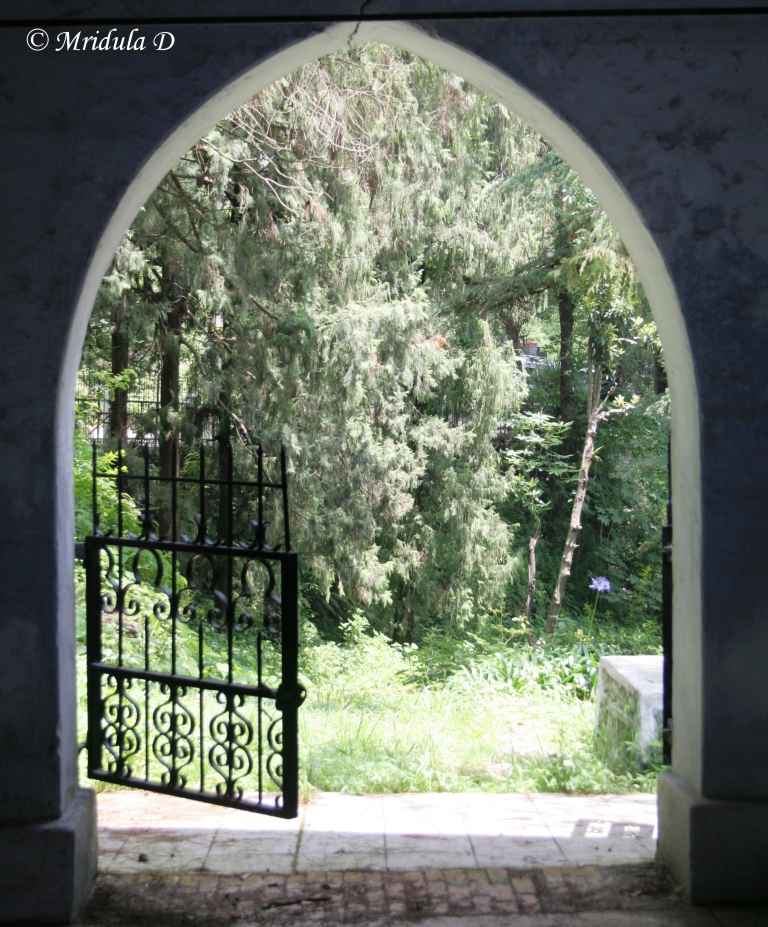 But the notice didn't serve much purpose. Don't go by the open gate in the picture above. This was the second gate. But the first gate was locked and there was no way to enter the cemetery. Still, it looked like a tranquil place.