Indian railway Catering and Tourism Corporation (IRCTC)- if you have traveled with Indian Railways you would know what I am talking about. Did you ever wonder why should the online ticketing system of Indian Railways be known as Indian railway Catering and Tourism Corporation? I have no clue.
But I have traveled in trains before the reservations could be done online! And if you have booked a ticket by standing on a railway station you know what I am talking about. When I was doing my Ph. D. I used to travel from Kanpur to Delhi very frequently and booking tickets used to be such a tiring process. I remember there used to be a travel agent within the premises who would do the tickets and would charge us Rupees 20 extra per ticket.
So when IRCTC system came into being it felt like such a blessing. No longer was there any need to use agents or go and stand in a line. At least, this was true for people who have internet connection and a card to use at the site.
And after the initial euphoria died the love/hate relationship with the IRCTC started. The site seem to have a will of its own! When you were in dire need it would be at its priciest! There were days when I could spend 45 minutes trying to conclude one transaction but without any success. And there would be days when everything would work like a charm.
I remember tweeting to folks that if they too were facing issues with IRCTC and those tweets always got a response! So from Twitter I got to know that you could use other sites to book your tickets and it was as if you were using IRCTC itself! I wonder how these sites are able to copy irctc.co.in but then I was also told that all of them use the same back end! And yet sometimes the other websites that mirror IRCTC seemed to work, whereas the IRCTC itself would not, even if they were agonizingly slow.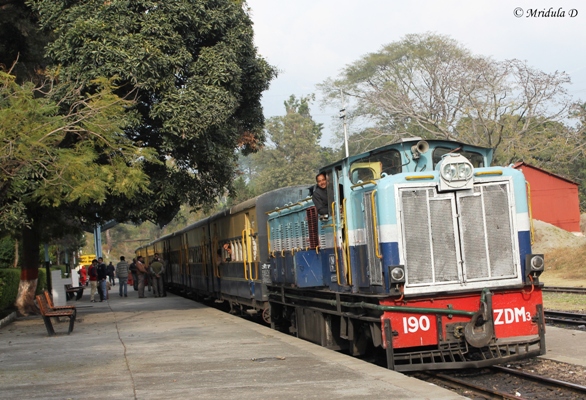 Indian Railways
I am not a big fan of booking tickets when I get wait listed but then there are times when I have been there and done that too. And then I would frantically checking the PNR status as the date of travel comes closer! I have cancelled tickets more than I have taken a chance but being able to do all this at a click of mouse have been of immense value.
Then came the IRCTC initiative that allowed us to go paperless and that is something I liked a lot. Show your PNR number or just show a screen shot on your mobile to the TTE and you are done. Indian Railways has to be congratulated on taking such an environmentally friendly step!
And yet there are days when I feel that I can not take the vagaries of IRCTC any more. On those days I remind my self of my ticket booking experience with British Rail (this was in 2008 and things might have changed now). After going through all the details I realized that the tickets could be delivered only to an address within UK and not anywhere else in the world. There were no e-tickets as well because the automatic barrier at the railway station opened by reading the magnetic strip on the ticket. One of my colleagues let me use her address but then how cool Indian Railways is to allow me to show my PNR number on my mobile and be done with it!