Traveling with Chhavi is not new for me. But mixing tennis with a holiday was a first for us! In June, we were traveling to Biograd for a week of tennis and holidays with Tennis Holidays Croatia. They organize various different events, like tennis holidays for singles or tennis doubles strategy & tactics week. I have to say both mother and daughter loved the tennis holiday experience.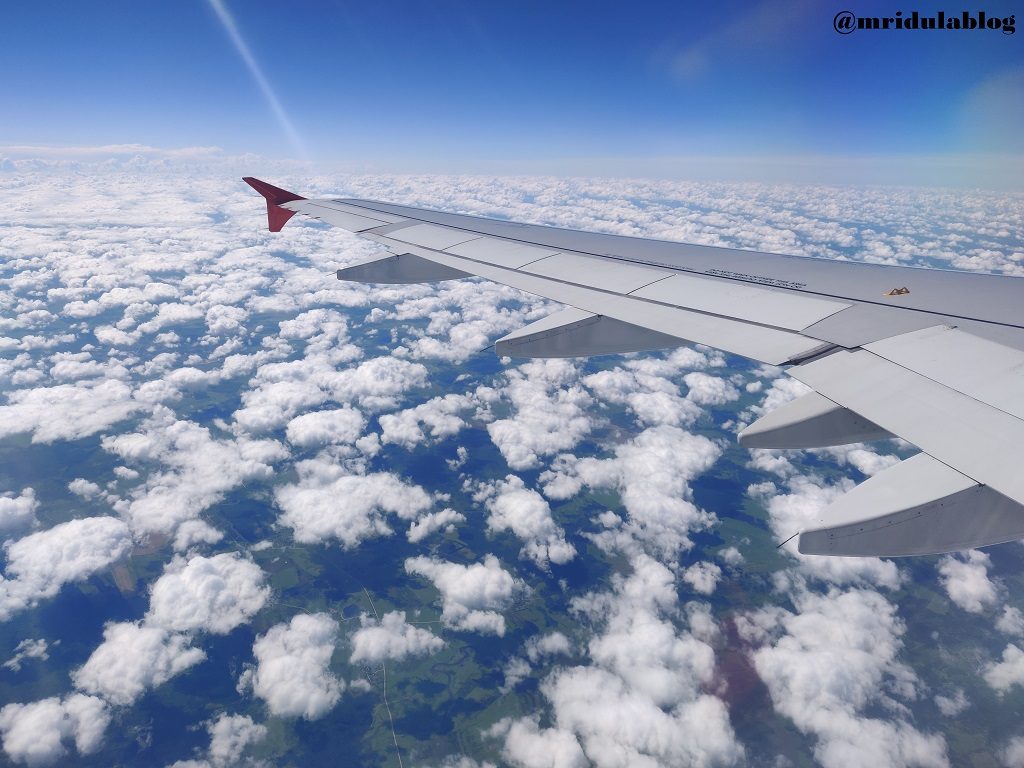 Traveling with a 11 year old on a connecting flight to Europe almost always results in one thing- a cranky child at the end of it. I was thankful that our pickup from Zagreb to Biograd was super smooth and organized by Tennis Holidays Croatia.
We were greeted by Bojan Dvorsek, owner of Tennis Holiday Croatia in the car park of the hotel itself. Check in was a breeze and he left us to rest and recover. We were meeting later in the evening to discuss the plan for the week.
We loved the view of the Kornati Marina for our second floor balcony of the Ilirija Hotel. While I stood there, I was quite convinced about tennis, but I was not sure how our holiday part would pan out!
While I tried to catch up on sleep, Chhavi would wake me up every five minutes as she slept in the car! I woke up when I could no longer take her constant nagging!
Soon it was time to meet Bojan to discuss our plans. Chhavi had 20 hours of tennis and she was playing in one local tennis tournament in Zaton. However, we would also visit the fun park in Biograd which was on top of Chhavi's agenda even before we left home. For me there was a trip to Kornati National Park to look forward to! I was now assured about the holiday part too.
Coming from Gurgaon, we found the weather in Biograd perfect. Gurgaon was constantly above 45 degrees Celsius. Biograd was 31 at its peak which was pleasant for us!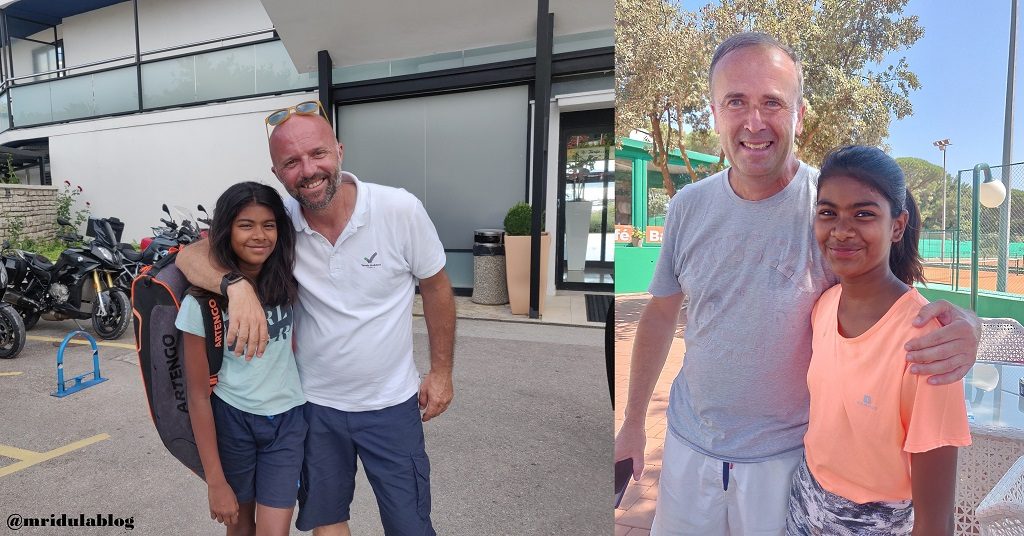 We arrived at the Ilirija Tennis Center the next day looking at bright blue skies! Chhavi played with two coaches Bojan (on the left) and Mladen Gerovac during our stay! Both Chhavi and I got to learn a lot from them.
Chhavi tells me she enjoyed learning the slice and volley the most! By the end of the trip Chhavi was much more confident as a player and she is carrying on with the same attitude back home too. Playing in the local tournament in Croatia was another high for her. But that is the topic of another post.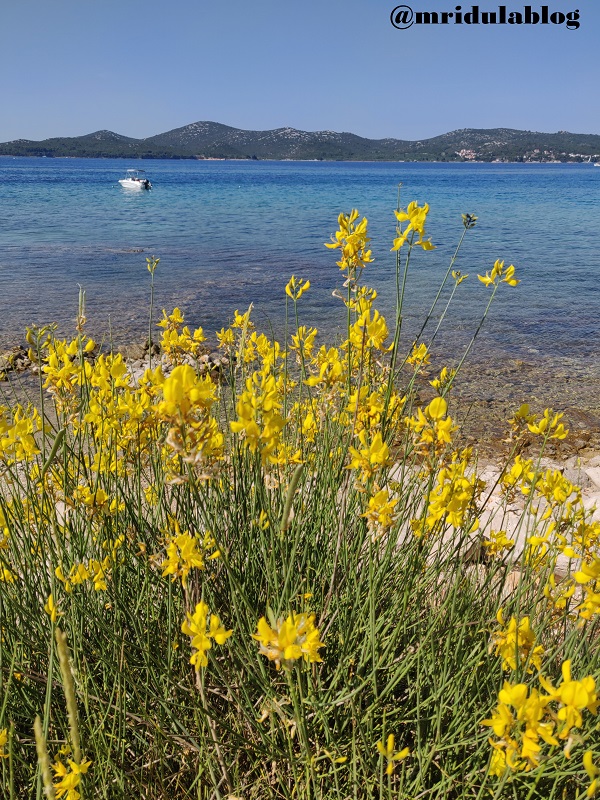 While the tennis front was well done, I enjoyed my holiday too. After tennis Chhavi and I would go for a swim. On any given day we could choose between an indoor pool, an outdoor pool and the sea.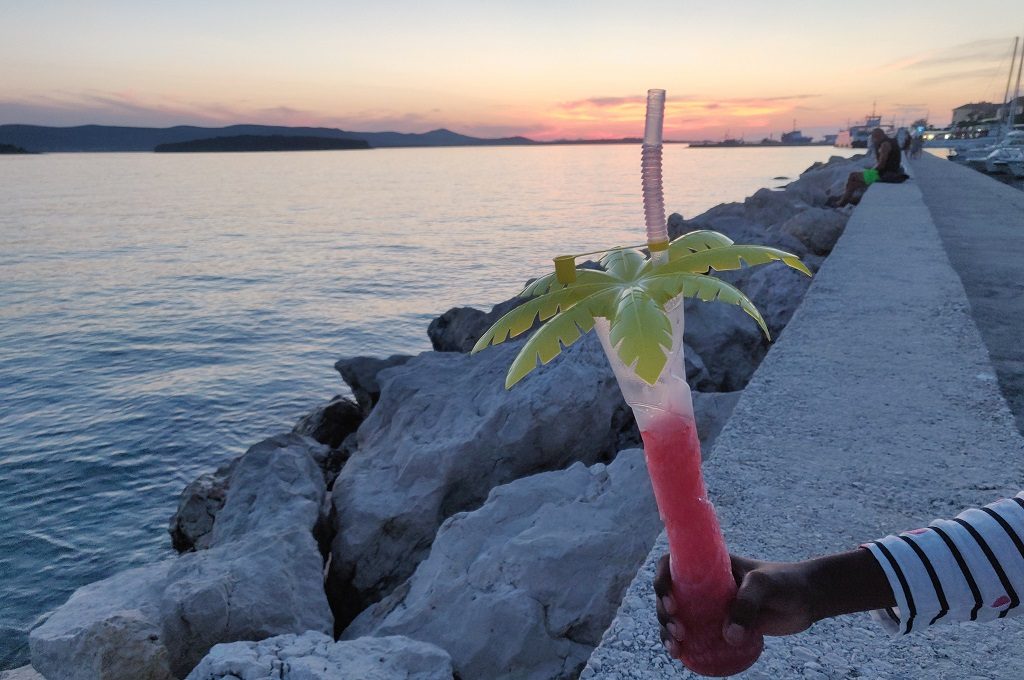 I loved my walks by the beach! Chhavi had a spiral potato, slushy and ice cream ritual. I was happy she wanted to eat something on her own!
On our trip to Kornati National park, we spotted dolphins in the sea. It was a first for Chhavi. But for her, the highlight was the Biograd fun park. We both came out with a vertigo but sparkling eyes.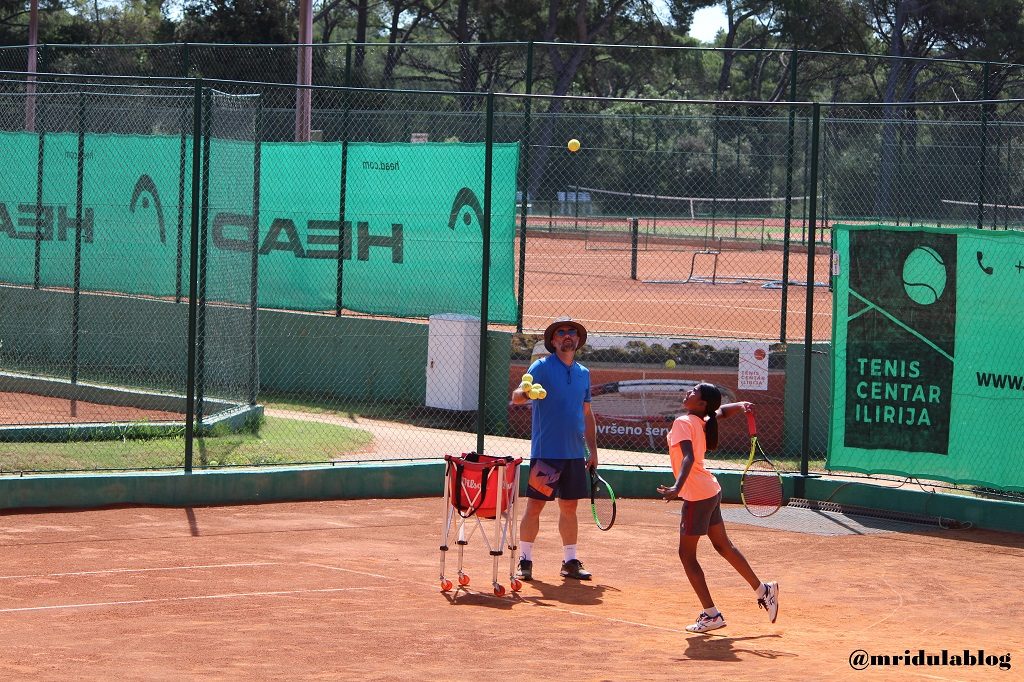 I asked Chhavi if she would like to go on a holiday or a tennis holiday next? Her answer is an emphatic yes for a tennis holiday every time!
Tennis Holidays Croatia has the tennis bit thoroughly sorted but then I expected nothing less. I was pleasantly surprised that they know the holiday bit as well and customized it so well for my daughter. It has been a truly memorable vacation for us! I can now emphatically say we can mix tennis and holidays together!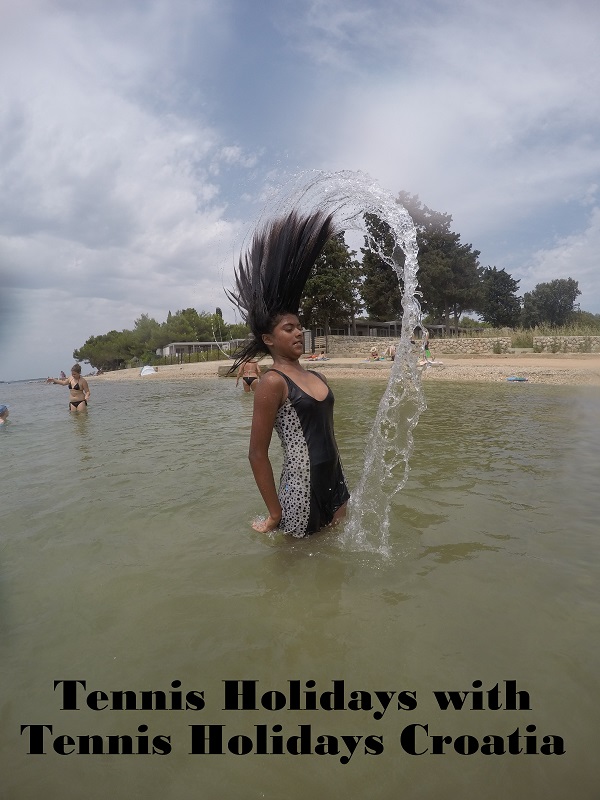 PS. Tennis Holidays Croatia sponsored our stay, tennis and trips in Biograd. Do check them out for a memorable vacation.