I started blogging a long time back, on 10th June, 2005. At that time I was between two jobs. I had a month before I would join another. I was sitting at my sister's home and they forced me to start a blog. OK they didn't actually force me but then they gave me no peace either till I started blogging. Even then I knew with a lot of clarity that I could only write about travel.
Ten years later, I have quit my job. I am sitting at my sister's home again when I am writing this post. Blogging milestones seem to coincide with me quitting my jobs and being at my sister's place!
If I had to say one thing for each year of blogging, here are the ten things I would share with you. It remains to be seen if I learned anything or not in the end. But oh boy it has been so much fun!
10. The time when people asked "who reads your blog?"
You don't have to explain social media to anyone these days! But ten years earlier people very commonly dismissed it. I was one of them actually. I would tell my sister and brother-in-law that no one would read my blog. I was the reluctant blogger.
Blogging and social media have come a long way since then. I would actually like to gaze into the future and see what is in store for me ten years later! This is the post, which launched a couple of thousand of more posts later! I have edited it over the years though!
9. My first sponsored trip came in 2007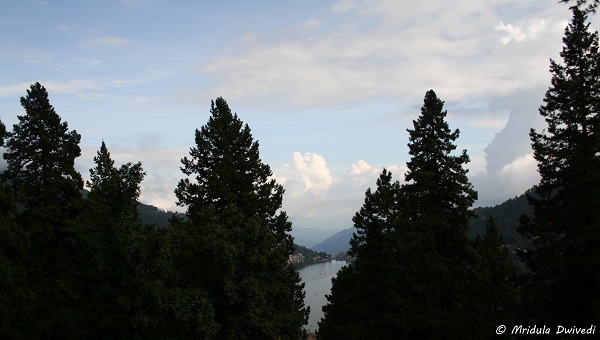 My excitement knew no bounds when I was invited to visit the Shervani Hilltop Resort. I was so unsure about how these trips worked that I requested them if I could come with a companion! My younger nephew went on that trip with me. I am still in touch with the PR company who gave me my first trip. We still do trips together!
8. My First Digital Camera was a Nikon Point and Shoot
I resisted digital cameras for quite sometime! Photography grew slowly on me. My first digital camera was a Nikon 3200 and I took it on a life changing trip to Ladakh in 2005.
I used to sleep through the sunrises before I became interested in photography. I still sleep through a lot of them but with a guilty conscience!
7. My first sponsored trip abroad was Malaysia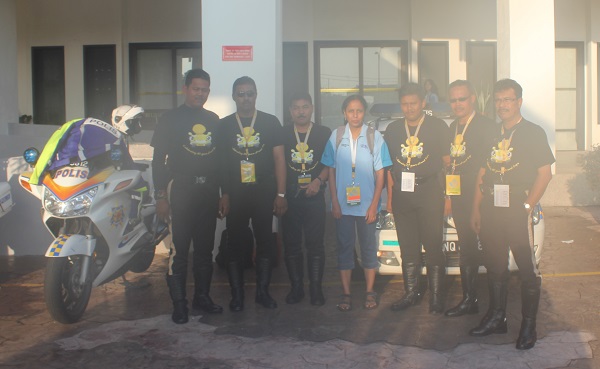 In the year 2012 I was invited to Malaysia by the tourism board! I went back to Malaysia the same year again. They will always remain special for me! The second trip was a 1000 kilometer journey with police escorts for our 30 car cavalcade. The journey was flagged off by the tourism minister of Malaysia. Traffic would stop for us. I could not resist getting a picture with the police team!
6. When I was invited to cover Pope's visit to Jordan!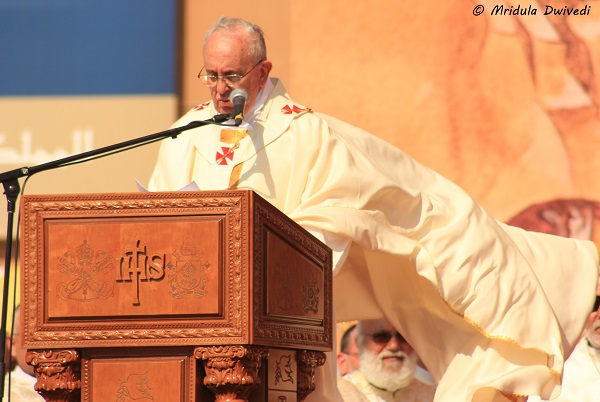 From 'who reads your blog' to getting invited to Jordan to cover Pope Francis's visit in 2014 has been some journey. Not even in my wildest dream I ever imagined that I would be covering the Pope's visit!
5. We are 'have time will travel' kind of family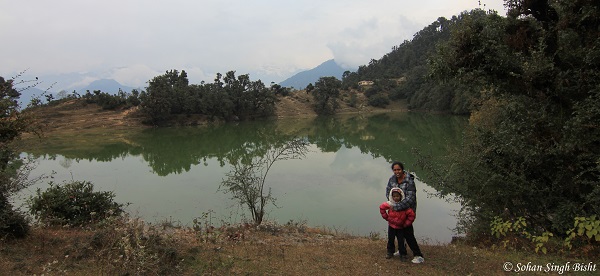 We travel in odd combinations as a family. Before we adopted Chhavi, my husband and I used to travel together! After her, we travel in odd combinations! Seshadri and Chhavi travel together. Chhavi and I travel together.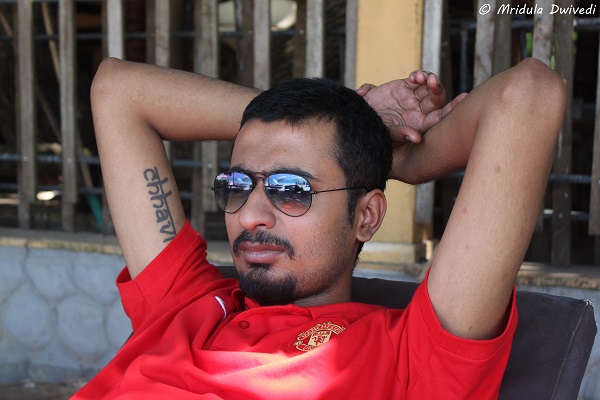 My younger nephew Sunil (also know as Brat 2, the one who behaves like a piece of luggage) and I went to Sri Lanka and Maldives together. My elder nephew Dilip (he is the original brat, Brat 1) and I trekked together in Spiti last year. Seshadri treks with friends. Sometimes the stars get aligned and the three of us, Seshadri, Chhavi and I travel together! I sometimes travel alone. And then I get invited to travel as part of a media group! And we love it that way!
4. When I took my niece and daughter to Hong Kong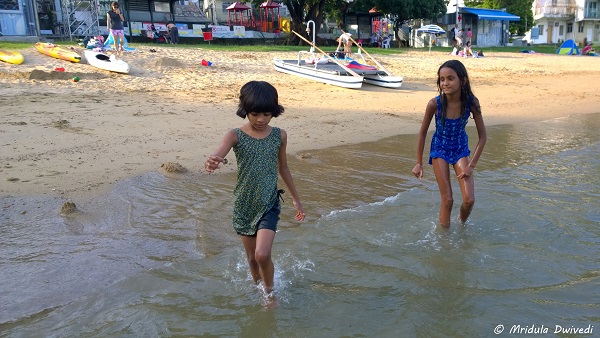 Traveling to a foreign land with two kids (also known as Brat 3 and 4) alone was not an easy decision. But when my daughter's passport arrived, I wanted to take her abroad. It was a first for my niece too. My husband immediately backed out saying, "you do it"! He was not interested in Disneyland!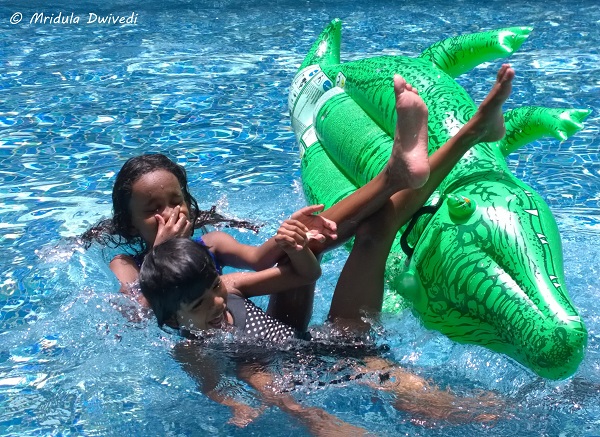 I hope the kids will remember me whenever they think about their first trip abroad. What did they enjoy most- the hotel! My daughter was telling my husband recently that we should sell the house in Gurgaon and move to Hong Kong. She now wants to live in Hong Kong! Adopting her has been the best decision of our life. Traveling with the brats is a lot of fun!
3. It is difficult to pick up one country as my favorite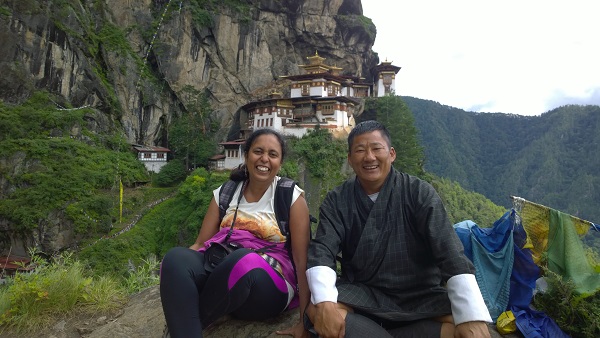 "I have to go back with Chhavi and you," I have said this way too often to my husband after coming back from a trip! A lot of countries have made a deep impact on me. And everywhere is on my wishlist.
2. People have been kind to me
People who read my blog are truly kind to me. I have hardly ever been dragged into controversies. I very quickly get pushed into the category of ma'am and I like staying there! There are also a few people who do not blog but have probably read my blog since year one. Nilesh are you reading this?
1. 10 years of travel blogging- I kept at it for a decade!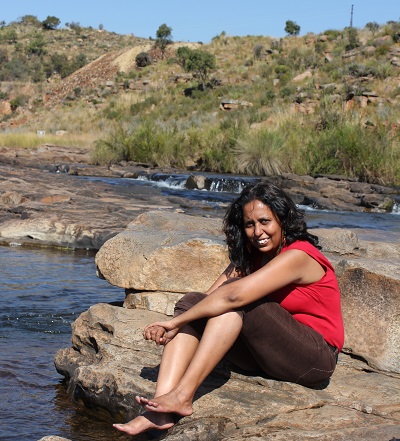 I feel immensely happy that I could keep at it for 10 long years! And as far as I can see, the plan is to keep blogging about travel for the next 10 years too!