Exploring the Telascica Nature Park was one of the highlights of our trip to Croatia. Chhavi and I went to Biograd on a Tennis Holiday in 2019. Biograd is a resort town by the Adriatic Sea, popular with tourists. While my daughter Chhavi played a lot of tennis on this holiday, we had a day off when we took the boat, Ninad, to sail to the Telascica Nature Park. It was the first boat ride on the sea for Chhavi.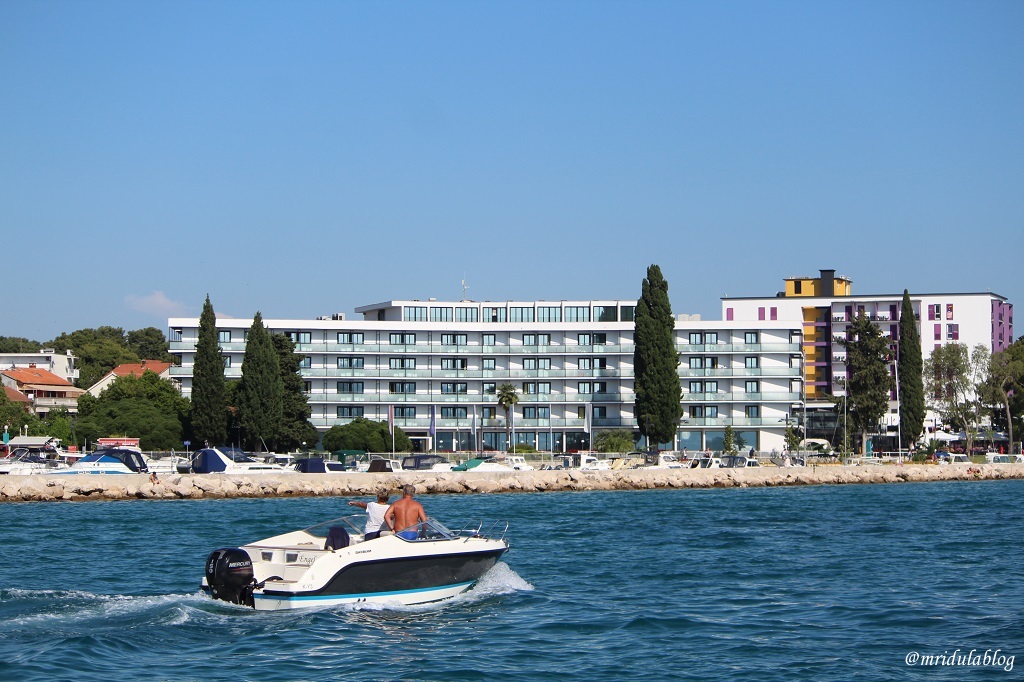 We started around 9.00 am after a hearty breakfast at the Ilirija Hotel. We were excited go out to the sea. The hotel is right by the Kornati Marina, where the boat that would take us to Telascica, was anchored. We found our boat easily and boarded it. Soon, we went to the upper deck and remained there for most of our journey.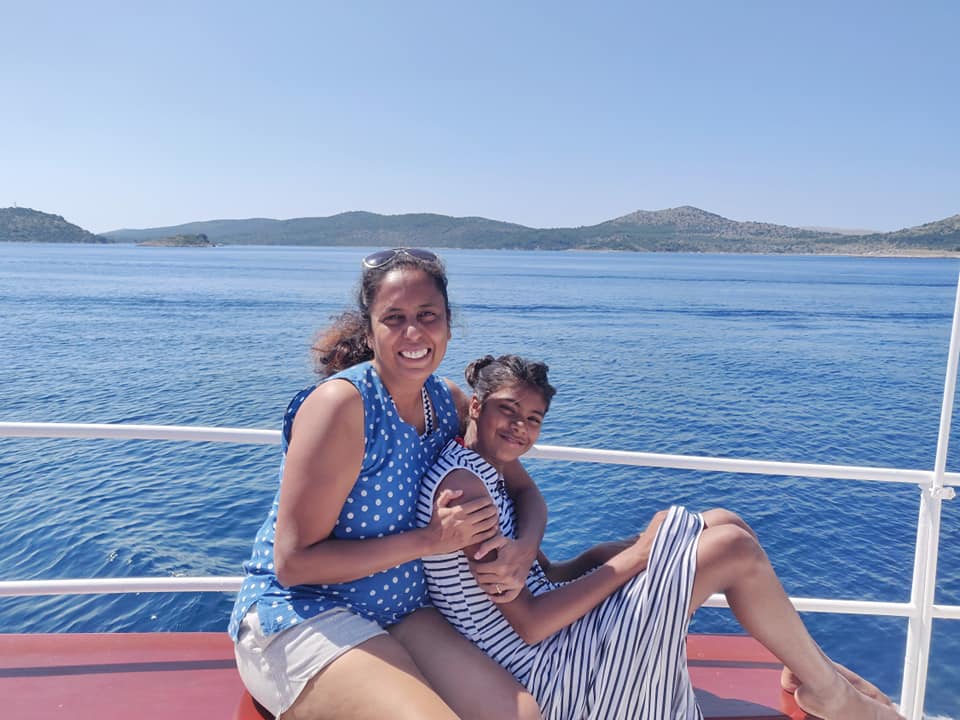 It was a beautiful day to be outdoors. Early morning, there was a slight chill in the air but it soon vanished as the sun went up! We were on a vacation and we were happy!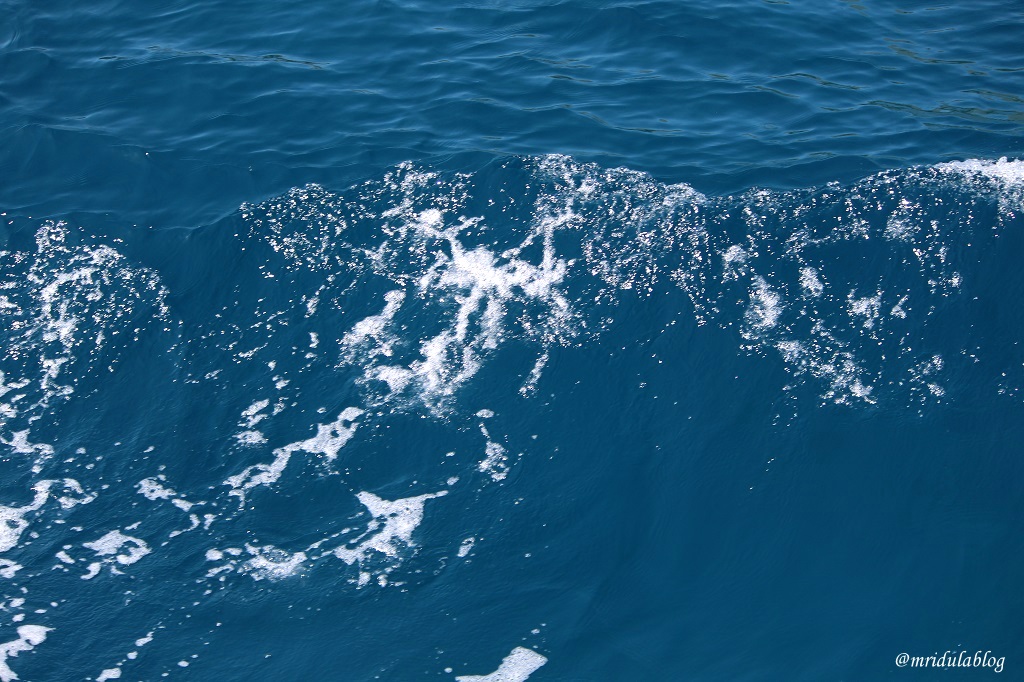 I was happy to gaze at the sun rays playing on the water. But soon enough, about 15 minutes into our ride, there was a commotion on the upper deck!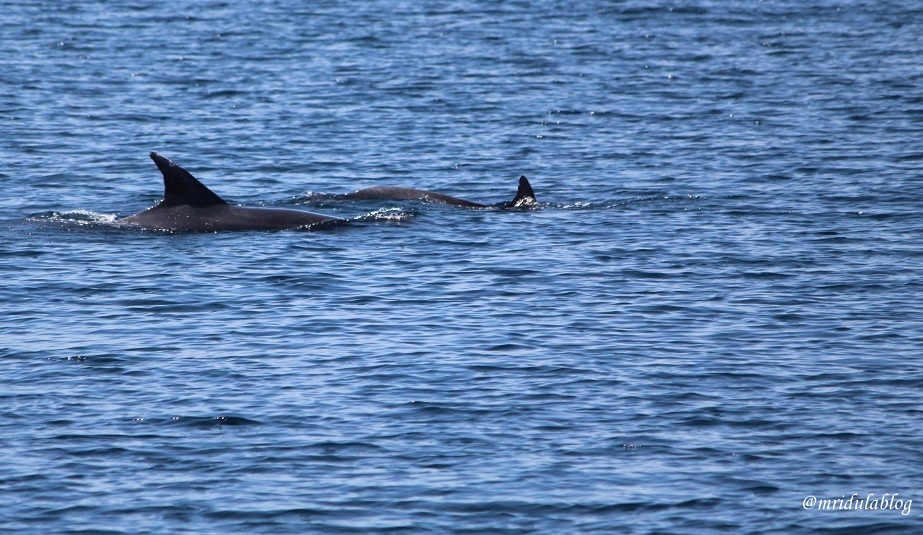 On our way to Telascica, Chhavi spotted the dolphins. She pointed it out to me excitedly. It was her first dolphin sighting. They were a little far away in the water and I could manage only this picture, but we saw them and that was all that mattered.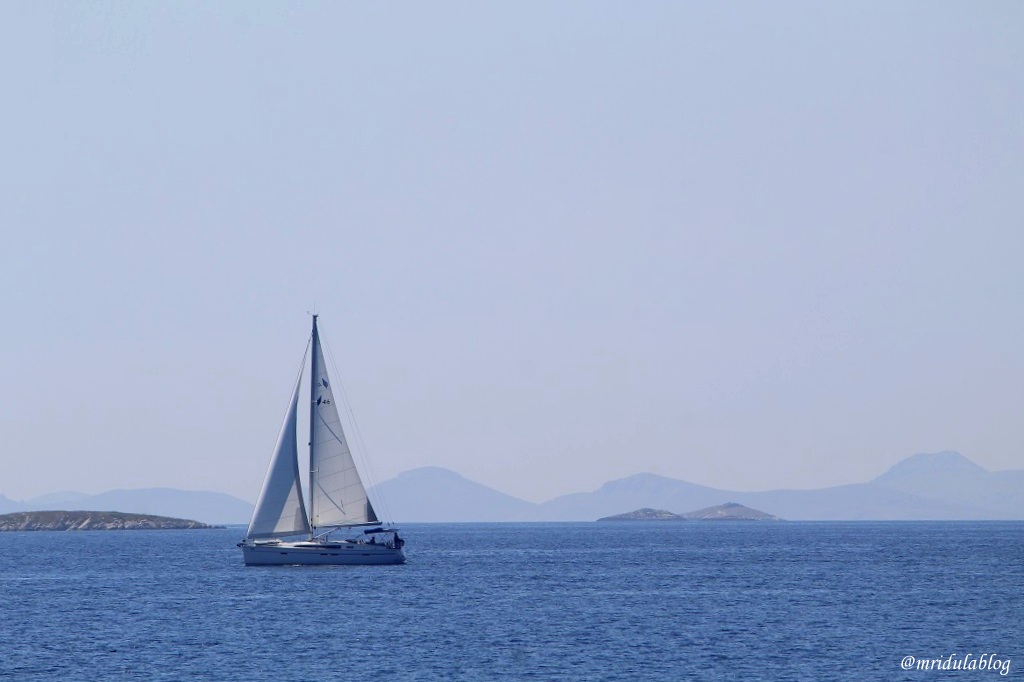 The rest of our ride was scenic too. A lot of sail boats were out on the sea! After a while, we were making a landing at the marina inside the Telescica Nature Park. We quickly hiked up to the view point and then went for a dip in the Salt Lake Mir! The lake was deep, I could swim for some distance, leaving Chhavi behind, safe.
After our swim we spotted a cafe in the park, where we ordered french fries with a cold drink for Chhavi and a nice cold beer for me! Soon, it was time to go back to the boat. They served us a vegetarian lunch on our way back. Chhavi and I fell asleep after the meal.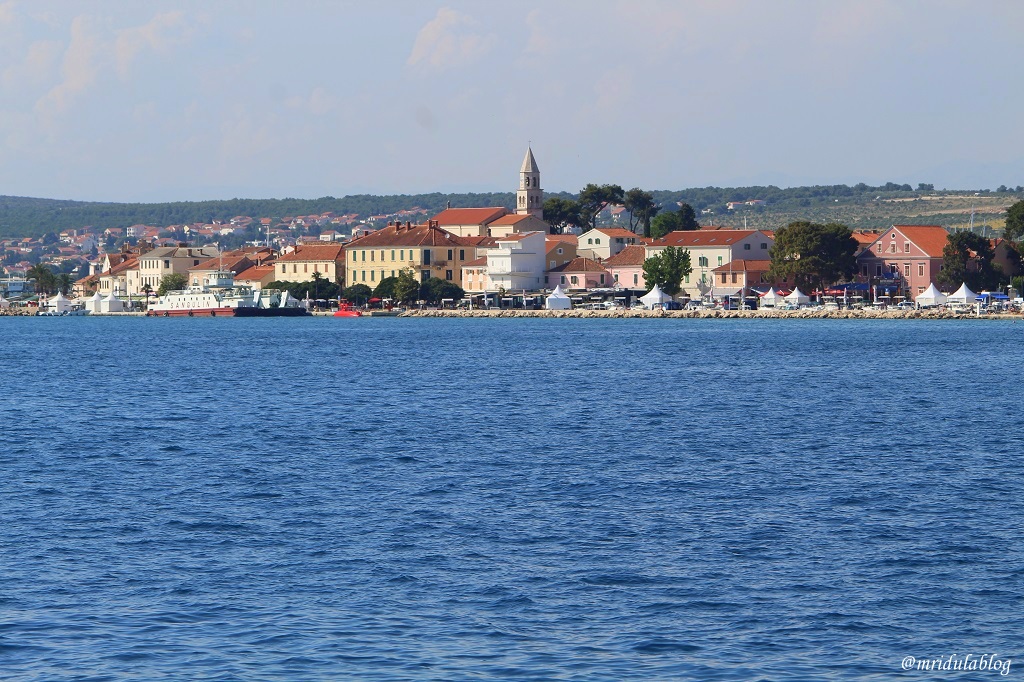 We woke up when we were close to Biograd. It was lovely to see the city from the sea. We were content to get back after such a beautiful day at the Adriatic Sea.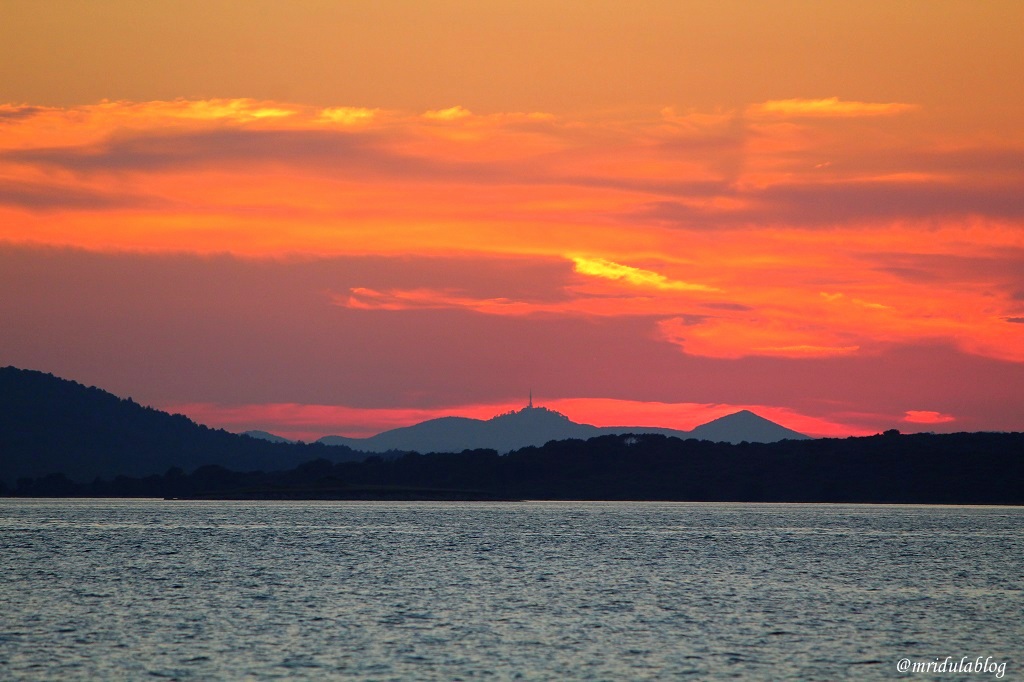 To conclude our lovely day, this was the sunset that greeted us later at night. Telescica Nature Park will always be special for us as it was the first boat ride on the sea for Chhavi where she also spotted dolphins for the first time!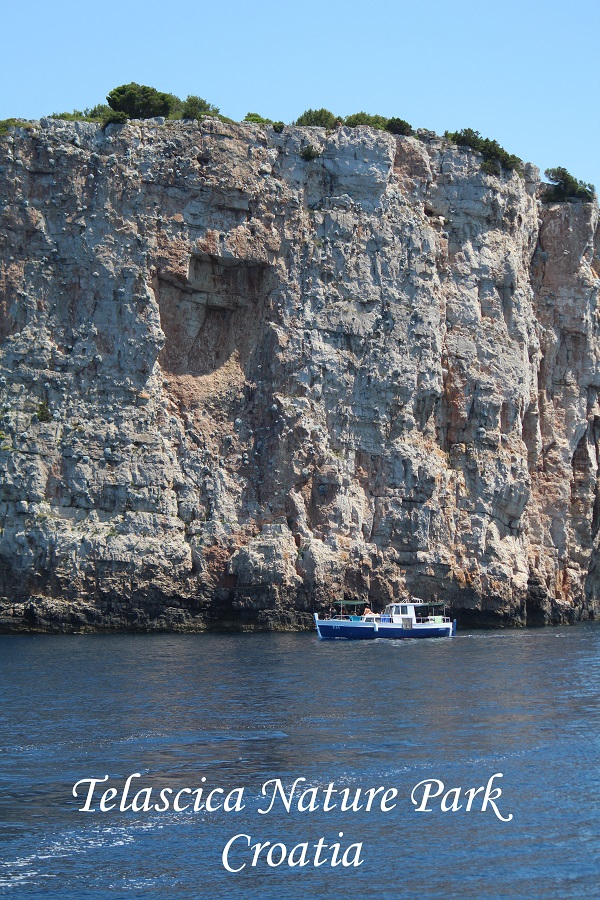 PS. My stay, tennis lessons for Chhavi and hospitality was taken care by Tennis Holiday Croatia on this trip. I highly recommend them! We had a fabulous time in Croatia with them!