Sometimes it is the small things that hold attention, like a ladybug on flowers, those twinkles in someone's eye or the rust marks on a nail!
There were plenty such things at and around Te Aroha, Dhanachuli and I decided to do a photo feature on it. I start with the ladybug on Hydrangea flowers.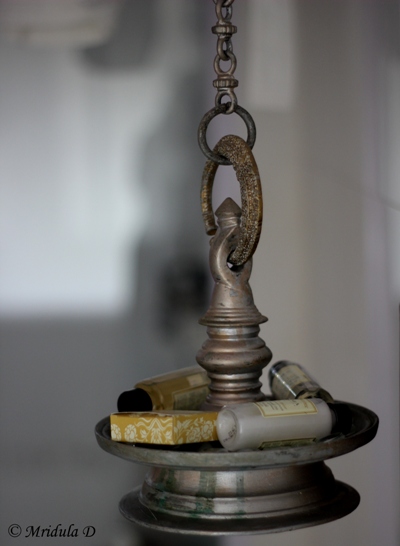 The Bath Accessories at the Long House, Te Aroha, Dhanachuli, Uttarakhand
Next to catch my eye was the hanging arrangement of the bath accessories in the bathroom of the Long House (my room) which were hanging from the ceiling beautifully. I had to bring my camera to the bathroom as soon as I saw it!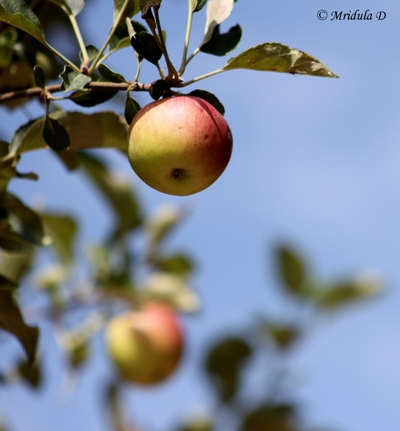 Apples at Te Aroha, Dhanachuli, Uttarakhand
Then there were apple and pear trees all around Te Aroha and I spent quite sometime clicking them. They also attracted a lot of birds but this time my bird shots did not turn out too well.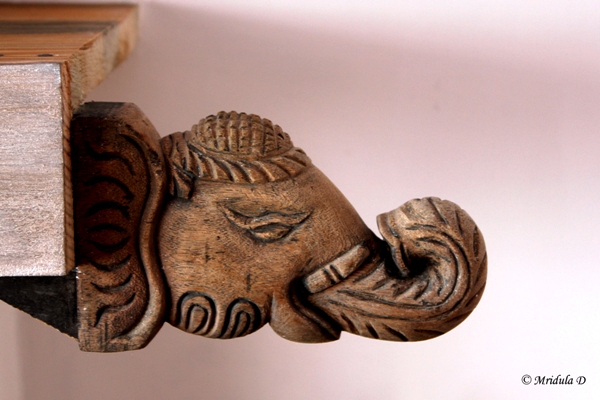 An Elephant Carving in Wood at Te Aroha, Dhanachuli, Uttarakhand
This elephant carving was part of the book each in my living room at the Long House and how pretty it looked! It had to be clicked.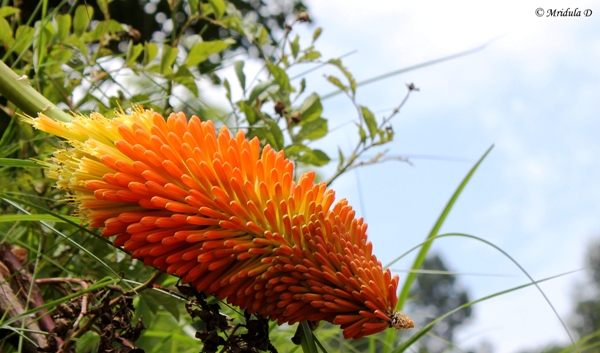 Torch Lily, Dhanachuli Village, Uttarakhand
I spotted this torch lily on the drive to Dhanachuli from Kathgodam Railway Station and I was looking for an opportunity to click them. I got it when we did the Old Dhanachuli village walk. Not on the walk exactly but I requested the driver to stop the car so that I could click the flowers. Thankfully there was space to stop the car without blocking the traffic. Otherwise the mountain roads can be really tricky in that sense.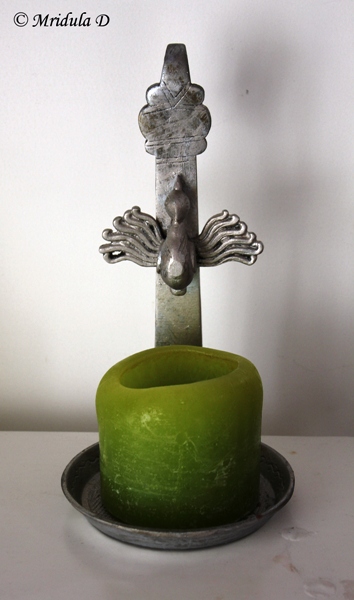 A Candle Stand at the Long House, Te Aroha, Dhanachuli, Uttarakhand
And finally this was one (of many) beautiful candle stand from my room. They lit all the candles at night and it was quite beautiful. Small things, they usually leave such big impressions! Don't you agree?