I am a fan of Taj Safaris ever since my first trip to Banjar Tola in 2009. I have visited their Baghvan and Mahua Kothi Lodges too. And I can happily recommend them all if you are looking for luxury. But this post is specifically about Mahua Kothi at Bandhavgarh National Park.
The Lodge
The Mahua Kothi Lodge has just 12 suites and one main building which serves as the dining area and lounge. Then there is jungle literally at your footsteps. Each room is decorated with the local theme. The huts are designed such that you have complete privacy. The bath amenities are Forest Essentials. There is a bath tub in the bathroom in the middle of the jungle.
There is a small swimming pool within the property under huge banyan trees. I spotted a paradise flycatcher right by the pool. Indeed a lot of bird watching happens within the property premises itself.
The Food
The food is good at the lodge; the chefs can cook a delightful even in that remote jungle. I enjoyed both the Indian and Chinese food for lunch and dinner. However, I love their breakfast spread which they serve in the middle of the morning safari. I doubly love their surprise high tea in middle of nowhere!
Being in a jungle means early mornings. Getting at 4.30 am becomes a little more bearable because of the Masala Chai that comes with the wake up call!
Their bush dinner arrangements are a sight to behold! It is just so damn difficult to photograph in the low light though!
The Naturalists
For me, what sets Taj Safaris apart is their dedicated team of naturalists. They happily engage with you, irrespective of your level of knowledge about the forest and all the things that live within. These young men and women are at home in jungle away from a decent restaurant (other than their own hotel's food) or a movie theater. And this is the life they chose out of their own free will! When we press them they say they know no other life, cities bore them after a few days!
At Mahua Kothi they talked a lot about successful Gaur migration from Kanha to Bandhavgarh during my stay. But it was only when I watched the documentary that the enormity of the task dawned on me!
Bandhavgarh National Park, Madhya Pradesh
The park yielded a few tiger sightings to me the second trip! On my first trip in 2013 it refused to give me even a glimpse of the tail of that elusive cat!
On our very first morning safari, we had a partial glimpse of a cub sitting in a nala. We all were waiting that he may decide to get out of his sleepy mood and move! While we were waiting, suddenly the mother decided to make an appearance and went out for a walk. She must have been around all the time and yet before she decided to reveal herself no one managed to get a glimpse, such are they at camouflage!
As much as I enjoy watching tigers, I do like the small things of the mighty jungle, a bird here, a reptile there with wild boars, deer and dogs, all moving along, going about their business. I enjoy the jungle more because I don't have a tiger fixation.
Within the Bandhavgarh National Park there is an ancient water tank and statue of Shesh Shaiya. It is a must visit place after your safari.
Taj Safaris is one place that I can afford only as a blogger. However if you are looking for understated luxury you need to look no further.
PS. If you are going on your first Tiger Safaris you may like to read this.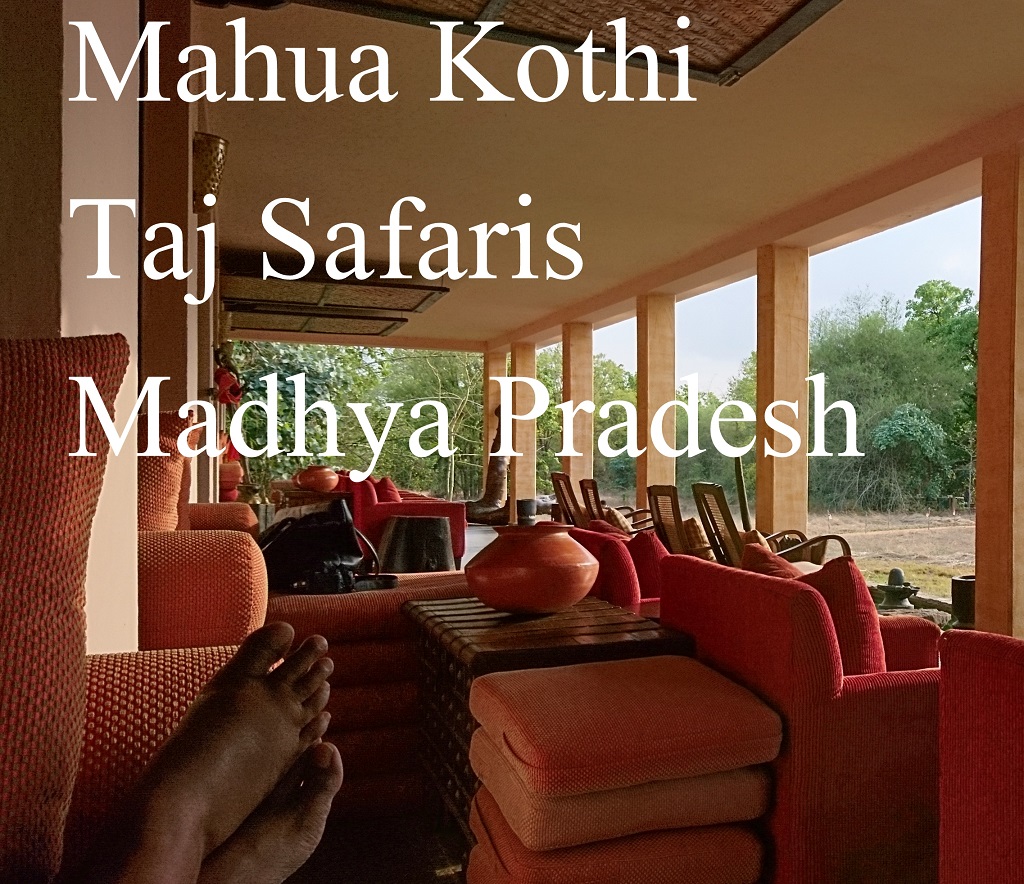 PPS. I was invited by Taj Safaris on this trip!