I went to Suryagarh at Jaisalmer in January and had a fabulous time there. The complete Suryagarh Jaisalmer story is now up at Gonomad. Do read the story.
In the process I looked the other way, over the wall and saw a helicopter parked at the premises. I asked Pallavi who has been to the property before if the hotel had a private chopper! She said no and ran to inquire.
Also I thought I have a lot of pictures of the hotel, so I will use it as a photo feature along with this post. So here I go.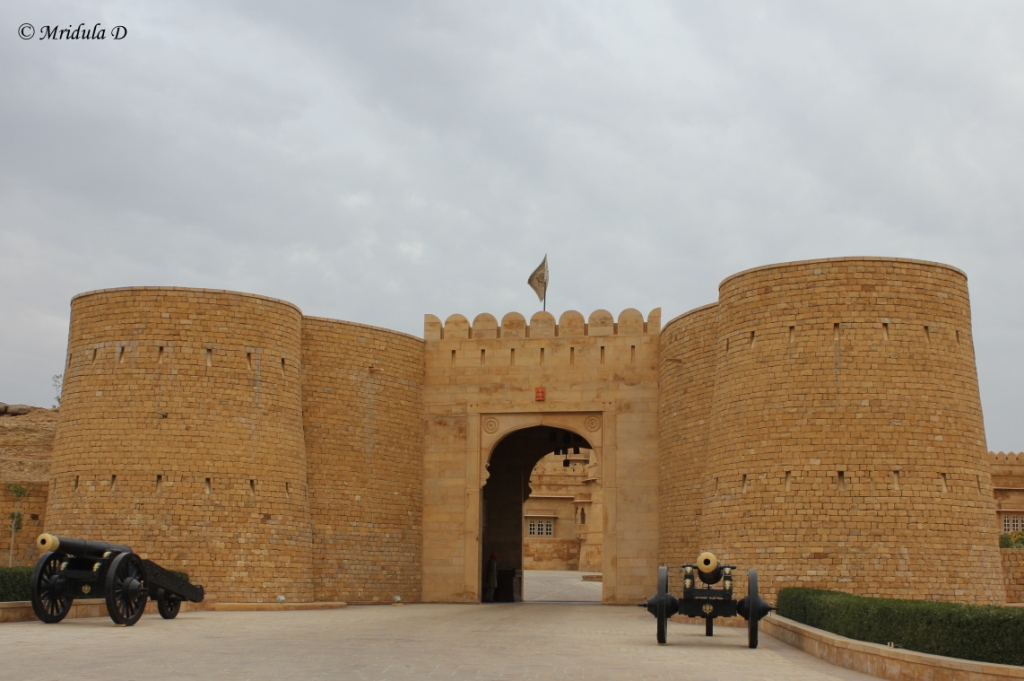 I remember asking Manvendra if these Canons were old and he told me no they were not really old. Another good thing is that all cars, including Manvendra's (who is the owner) are stopped at all the times for a security check.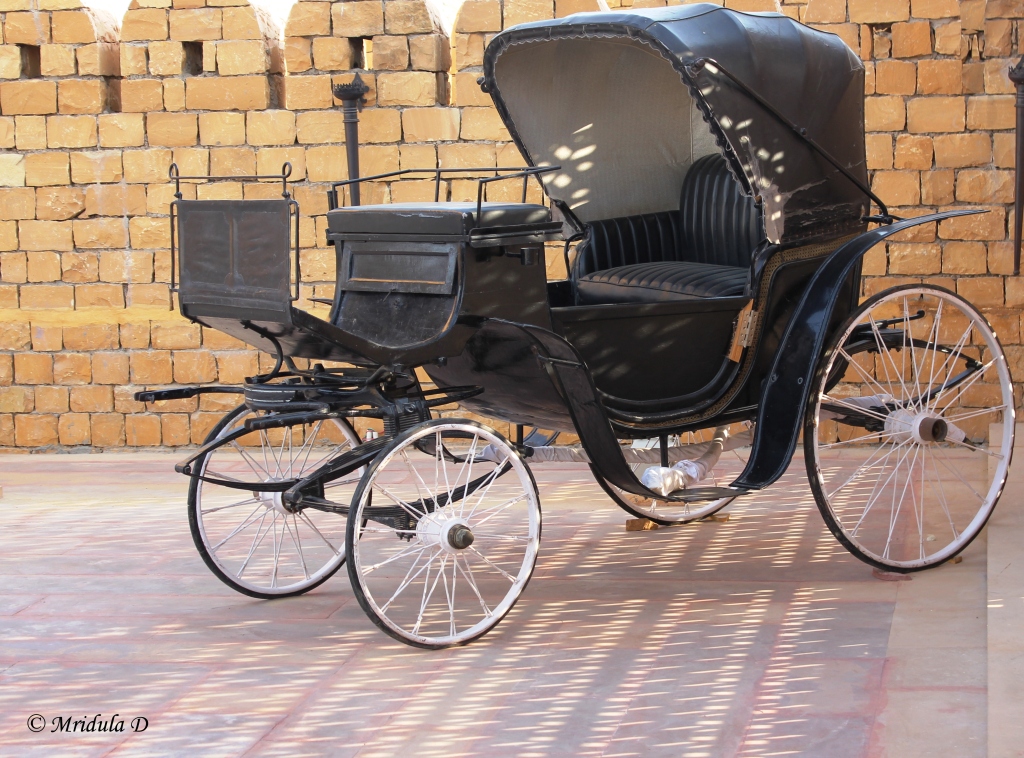 And then there is this buggy that can be seen quite close to the entrance of the main building. When asked if this was ever used, they said they used it in one of the weddings.
This is the view as you start walking in to the main building. In the far distance you can see the wooden gates. In Havelis and Forts such gates were not opened completely. Only a small gate would open so that you have to bend and put your head forward before you go. The idea was to have a person with a sword placed at the gate so that if an enemy was trying to enter it would be "Off with their heads." No such greetings anymore. You will get a garland when you enter now.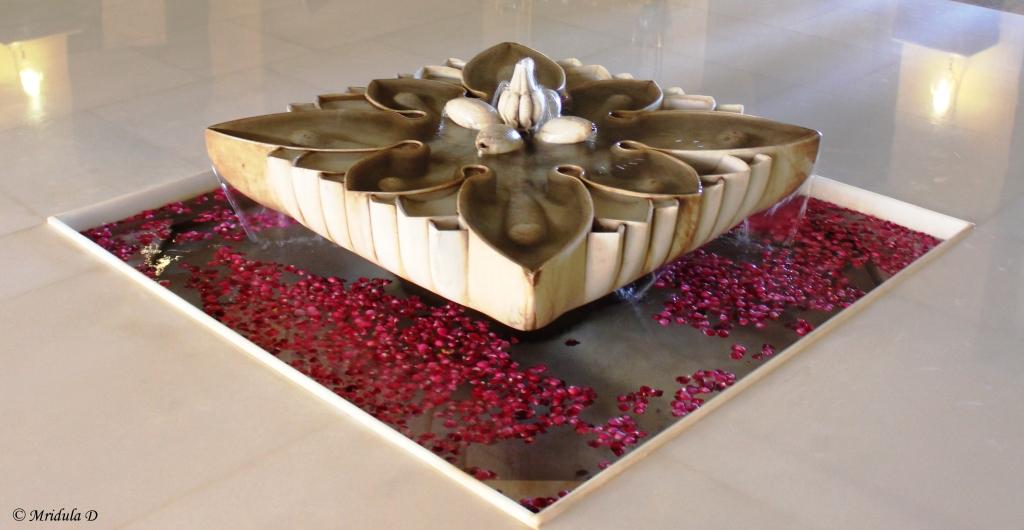 In the main lobby there is this beautiful fountain full of rose petals. The lobby even otherwise is quite beautiful. With a group of 4 traveling together, I think all of us managed to spend some time in the lobby waiting for each-other.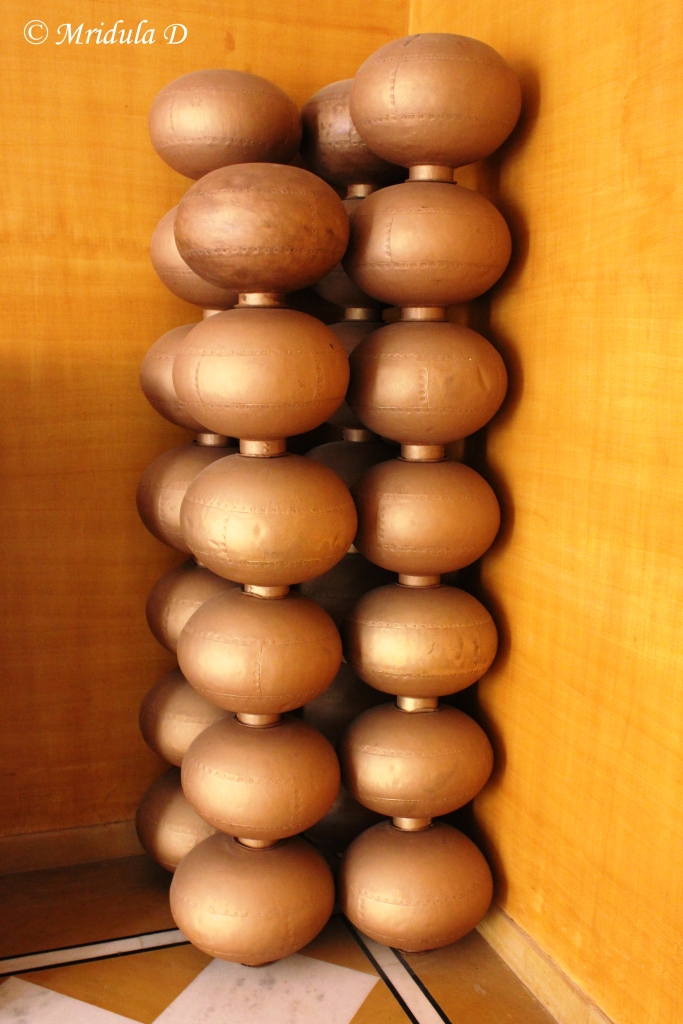 In every corridor of the hotel I found something that was worth clicking. It was a pity that I did not pause before every object that I passed.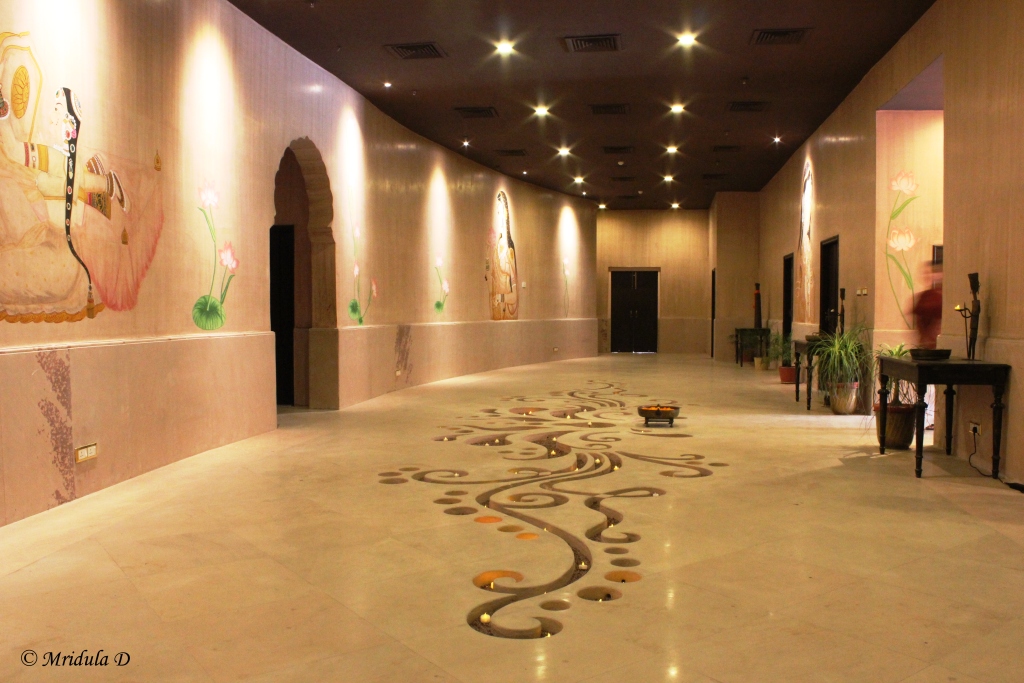 This is the main lobby of the spa, Rait (means sand in Hindi) where I had a peaceful time and a wonderful massage.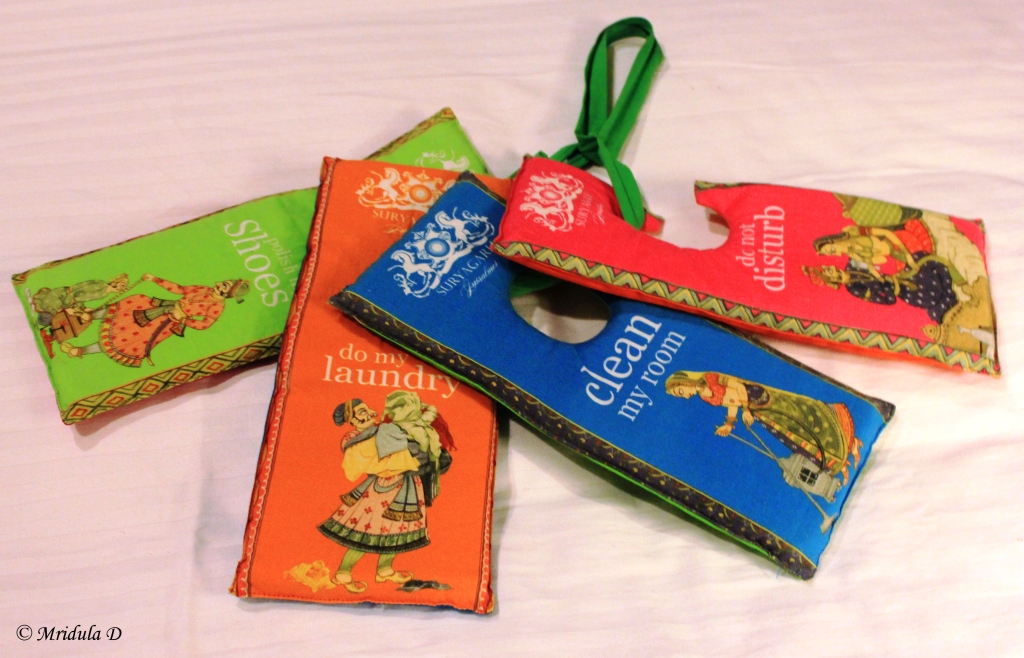 These were the door sings like do not disturb and such. They were so colorful that I took them off of the door to click a picture.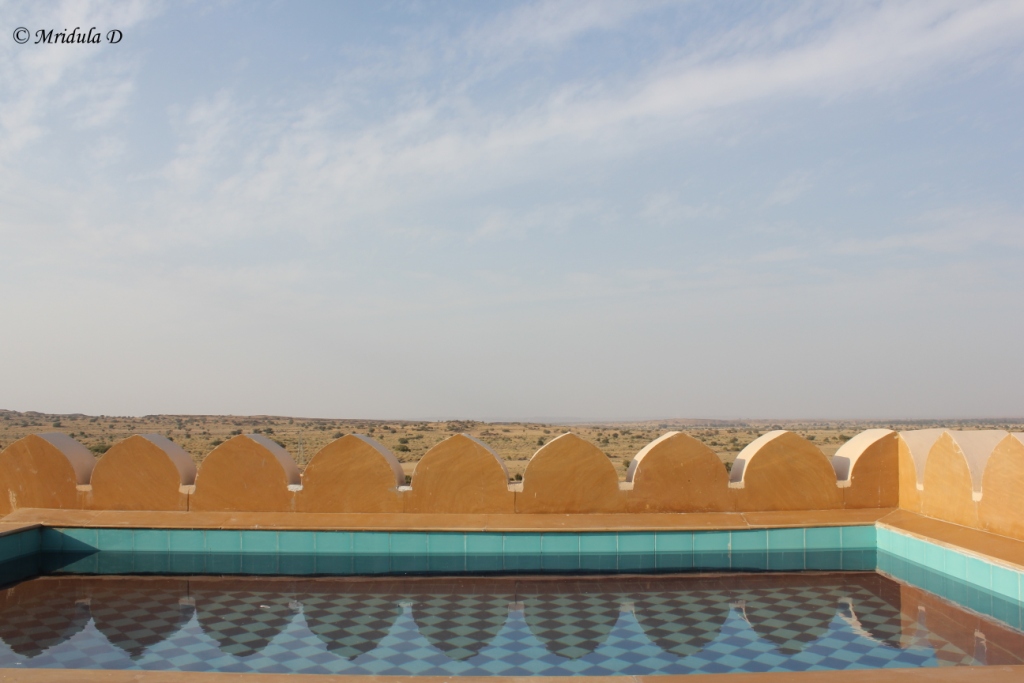 We managed to take a peak at the Jaisalmer Suit and found that it had a swimming pool of its own. At 75000 rupees per night personally I cannot dream of staying there but it was good to have a look at the suit.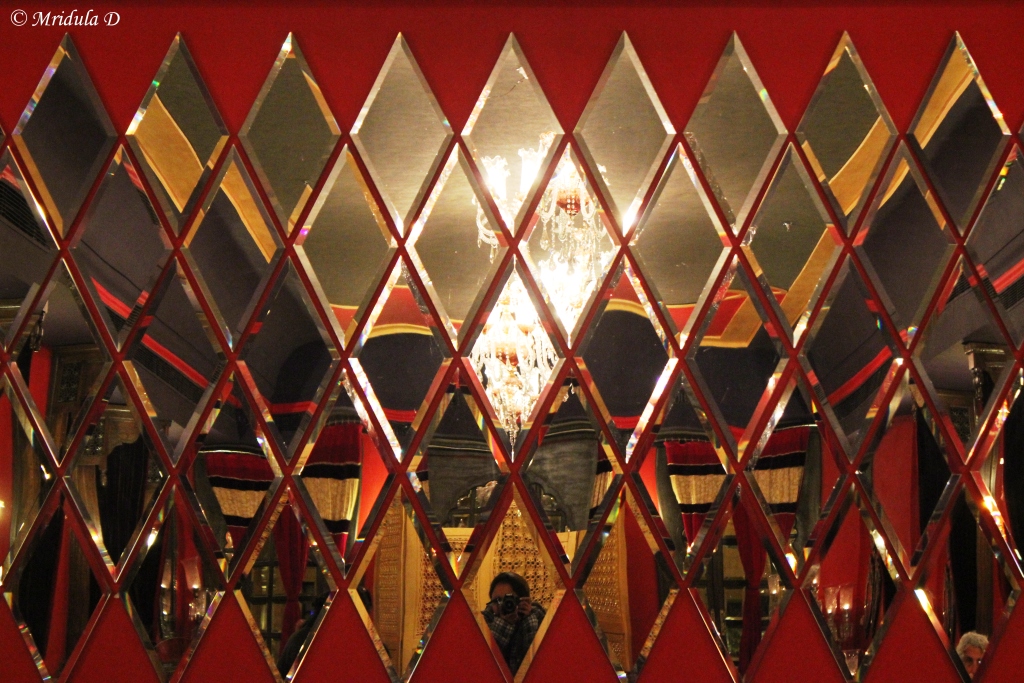 I was fascinated by the mirrors on the wall of the traditional dining restaurant. I managed to catch a bit of myself in the mirrors while clicking this picture.
I will leave you with a partial view of the main courtyard at Suryagarh. It looks fabulous at night. I wish I dragged the tripod and took a proper night shot but I did not. So I have to be happy with the day view only.