The sunset at Cavelossim Beach, Goa was special. It was beautiful because double trouble were on a holiday together. It was also the first family holiday we managed this year! We all love the beach and I am perennially on a look out for a sunsets. I could be on a look out for sunrise too, but for that you have to get up early! I have almost given up on that!
Seshadri had been to South Goa a month before and he wanted to take us to the Cavelossim Beach. We easily found a car park close to the beach. All four of us happily walked down a narrow kaccha road to the beach.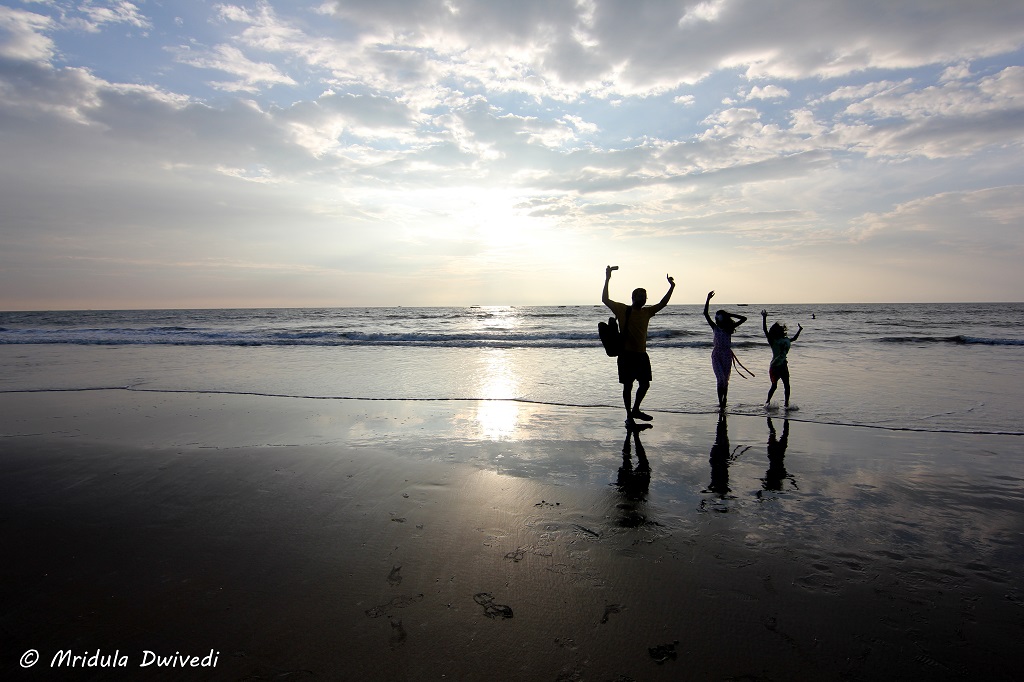 We had timed it just right. As we entered, the light was already good. The kids wanted to go parasailing at Cavelossim Beach too but it was much more expensive that Fatrade Beach. We told them it was a lot of money and they concurred that they would not waste money!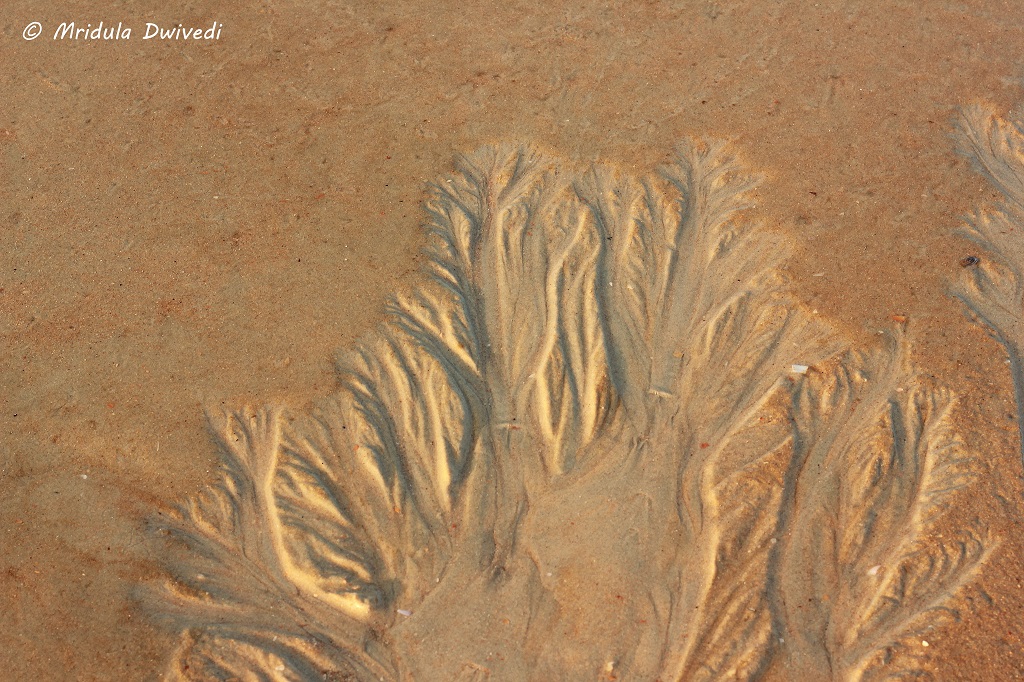 It was low tide and the beach was full of art. Vasu who is the older of two, was quite engrossed with it. Chhavi still just likes to jump around and get her hair matted! I have been telling her these days that the way she keeps her hair, she will soon give competition to Bob Marley!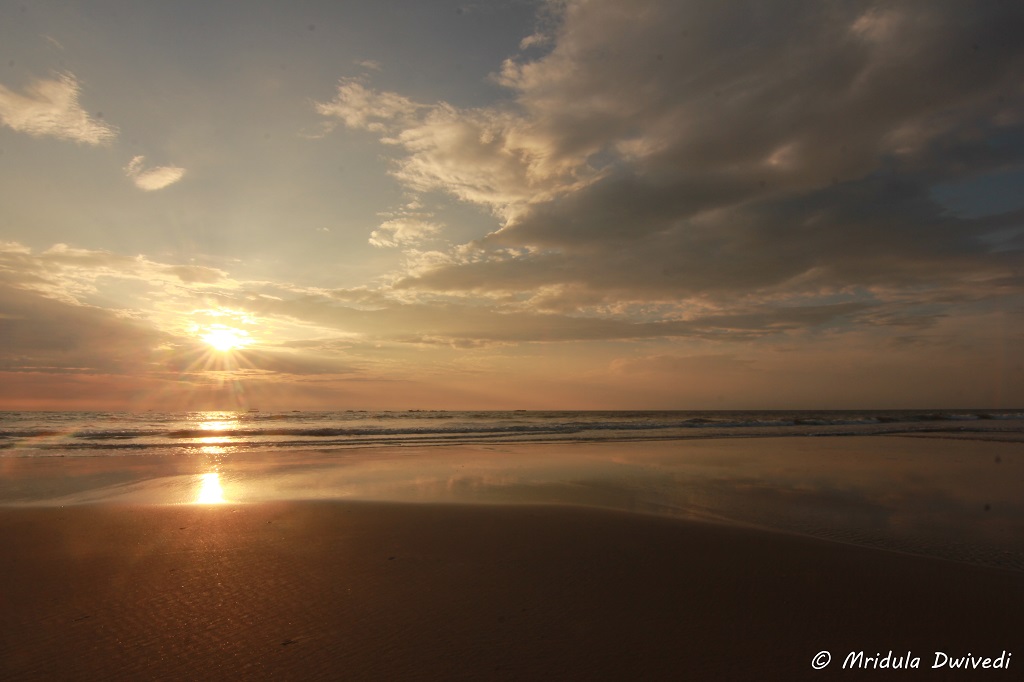 Looking at the sky, I was expecting a good sunset, but I was not expecting magic! But then it happened. Even Vasu sensed it, she became quieter and started enjoying the nature. I am not sure if Chhavi noticed it in particular. Seshadri made himself comfortable in a corner and kept an eye on the kids. I was left to myself to click pictures!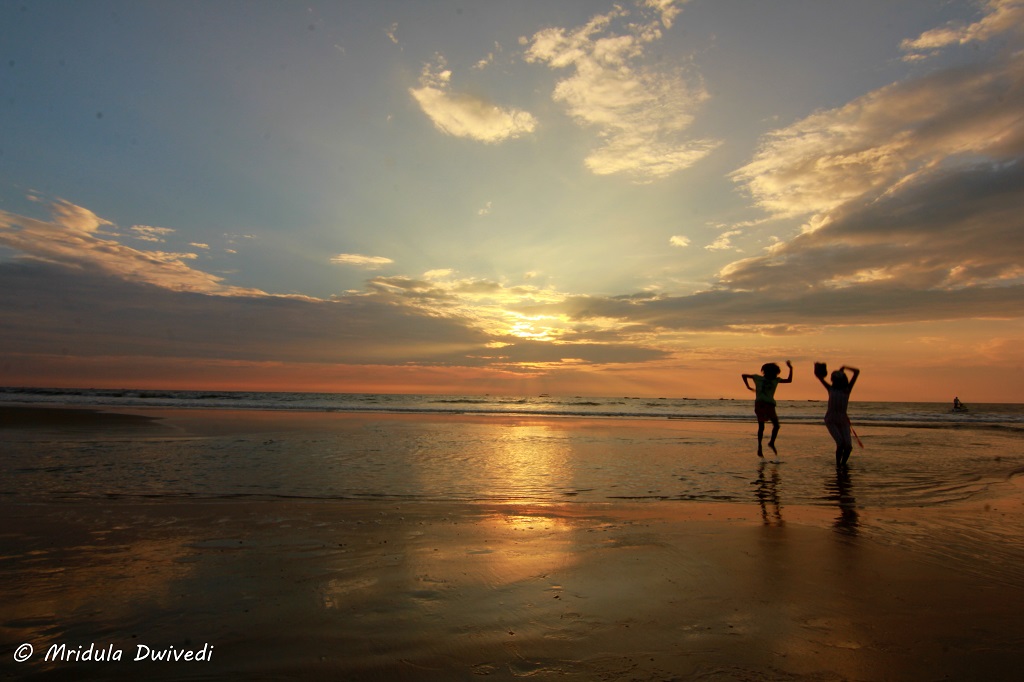 The kids were jumping around. With Seshadri watching them, I only had an eye for pictures!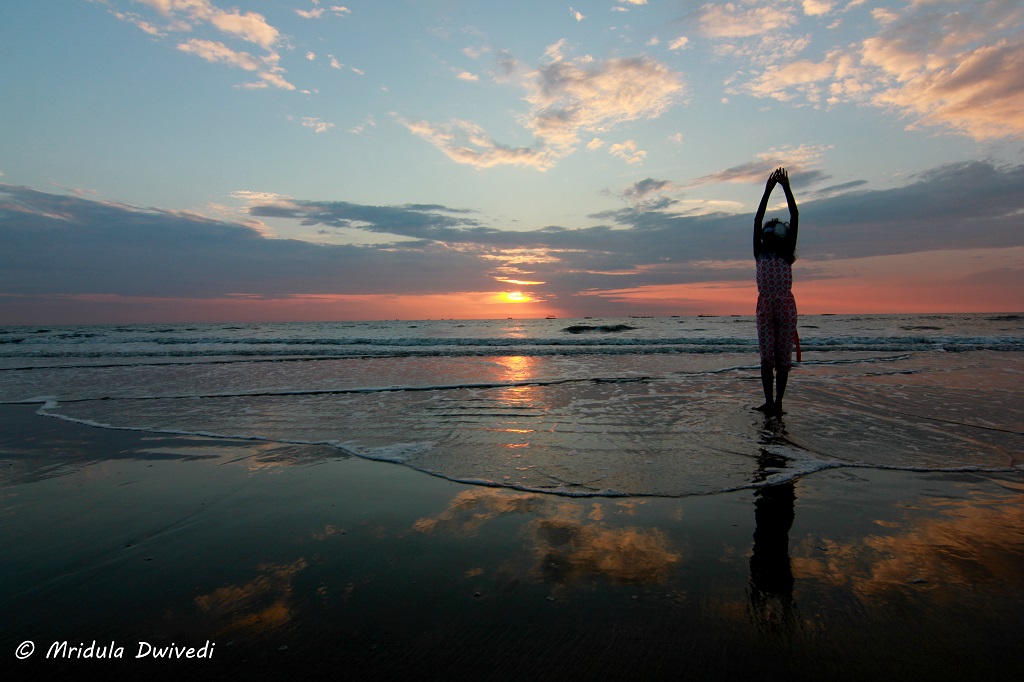 While Chhavi refused to come anywhere in the range of the camera, Vasu readily agreed to model for me. And after a while, she too ran away to play with Chhavi.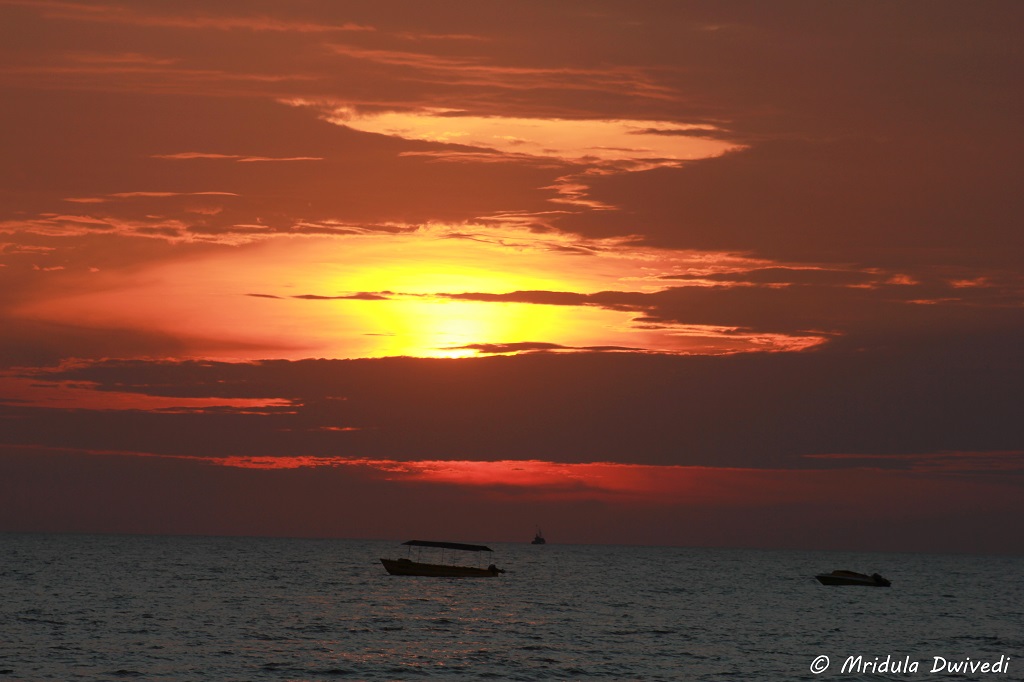 And while the sun burned the sky, we found a shack on the Cavelossim Beach. The kids wanted noodles and milk shakes while Seshadri and I ordered beer! It was a good way to see the sundown!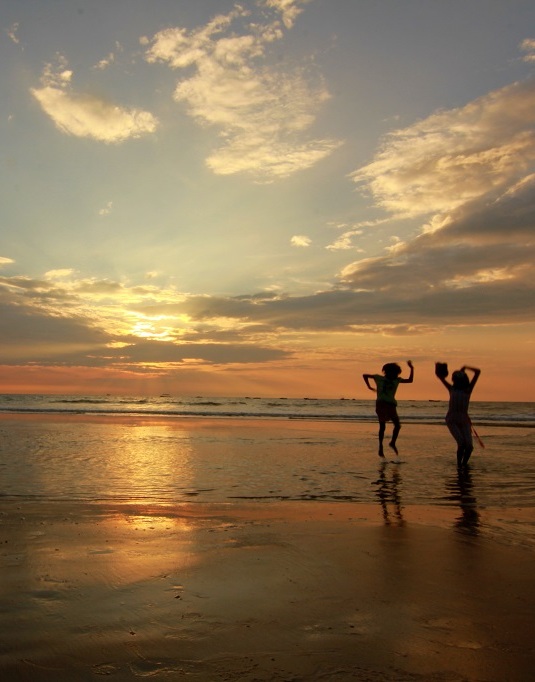 We had a great time at the Cavelossim Beach and in Goa too.