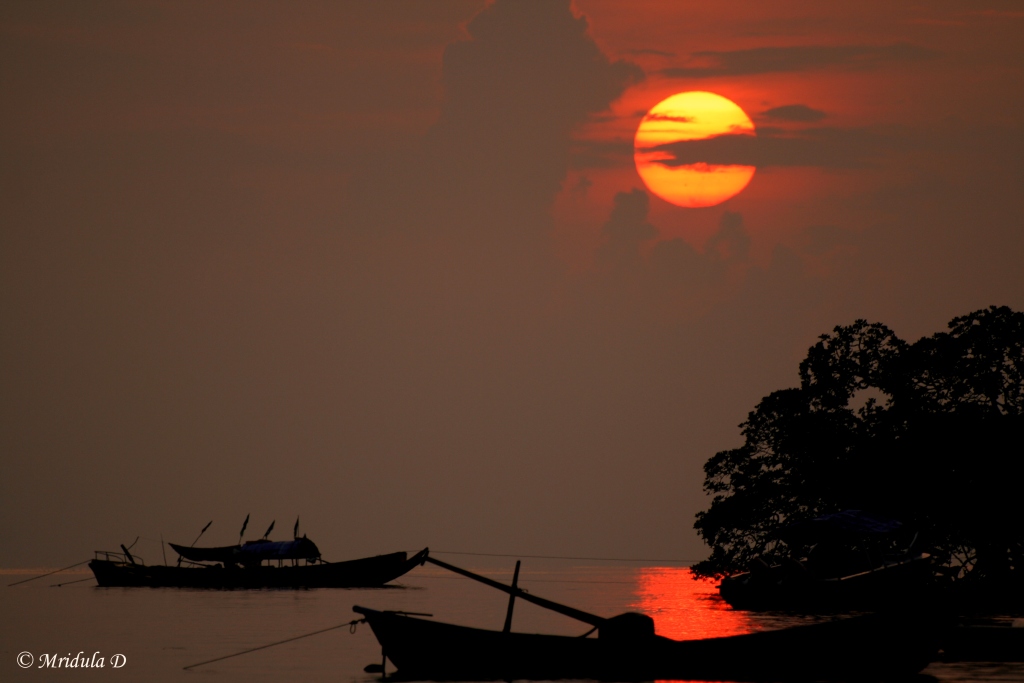 This was the sunrise of the last day of my vacation at Andaman. The place is Havelock. I made a special effort to get up at the dawn and see what kind of a sunrise I was going to get. For a while I thought the sky was not going to put up a show and clouds will rule. But then the sun came out and the water also got on fire. I was quite happy for sometime with my decision to wake up early to catch the sunrise.
Then sometime later on the same day I tripped with my SLR on the shore and this is the last sunrise taken from the old camera. The camera did not like the sea water it got. And then so many times I thought what if I had just turned and went to sleep again, I would not have the sunrise but the camera!
But guess what? I yesterday bought a Canon D550. And it is only then I realized how much I was missing not having a SLR. This time I am not taking my camera any where near the water.
For more pictures of the skies from around the world, please visit the Skywatch Page.