I am a big fan of clicking sunsets and city lights. Getting up to a high point does wonders for capturing them. Sometimes, I gain this height by painfully walking up a hill. But it is luxury when you can take a elevator to click the panoramic views of a city. I got that luxury when I went up to the Top of Hanoi Restaurant at the Lotte Hotel in Hanoi! All the credit for taking us to this beautiful spot went to our guide Hoan Lala.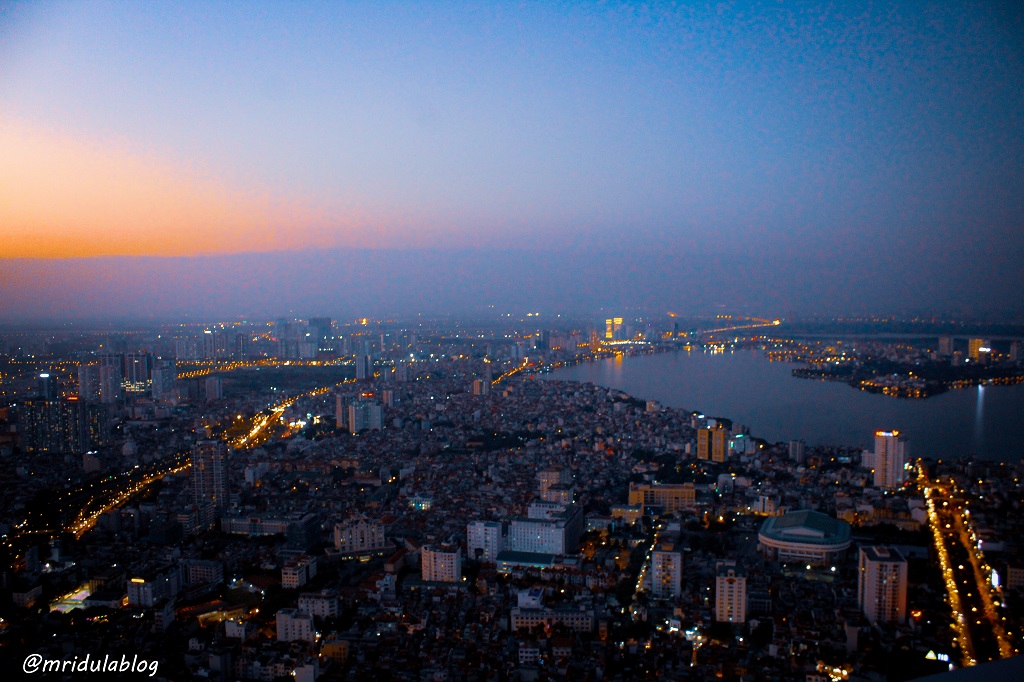 During the day we did a lot of sightseeing within Hanoi and we were running a little behind schedule. And the sunset would not wait for anyone. In the end we just about made it to this beautiful view from the rooftop of the Top of Hanoi with is part of the Lotte Hotel.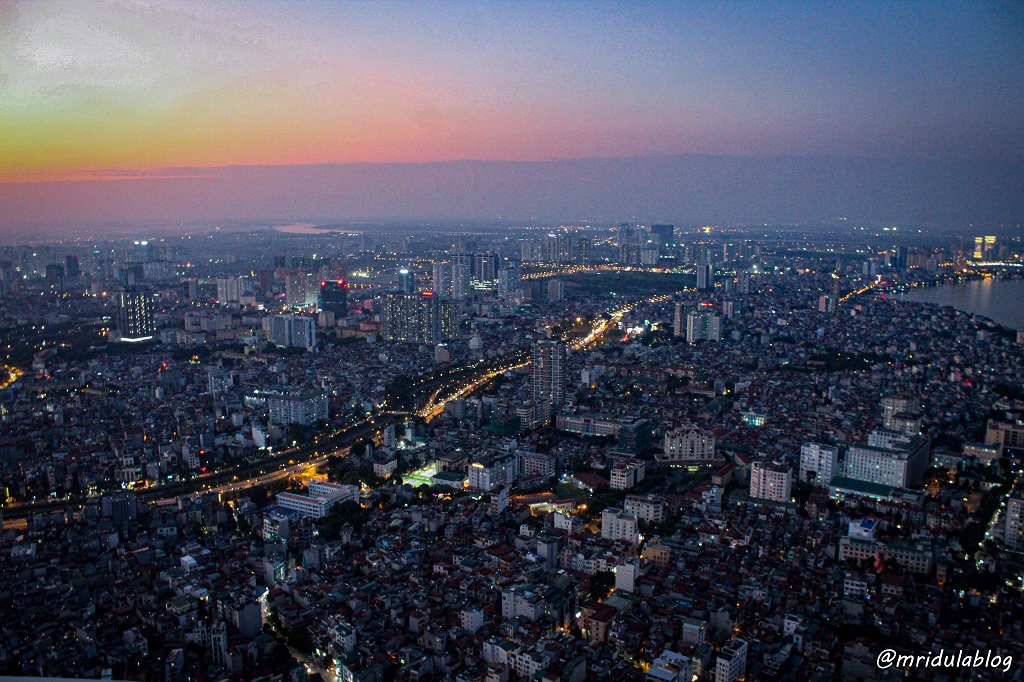 The rooftop restaurant offers a 360 degree view of the city and for quite some time I kept running from one corner to another! I also love that time when city lights are on and yet the sky has colors too!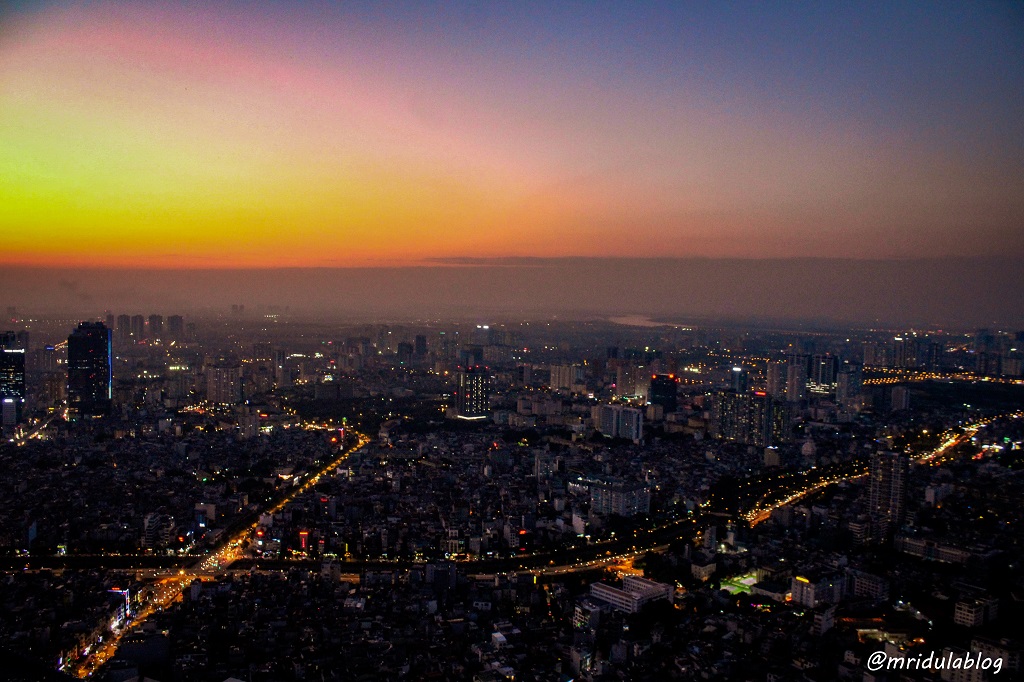 The view was fabulous from every side of the Top of Hanoi. I have to admit I remember the view much more than the drink I had. I think I had a beer at the Top of Hanoi which is beautiful place but I am not sure.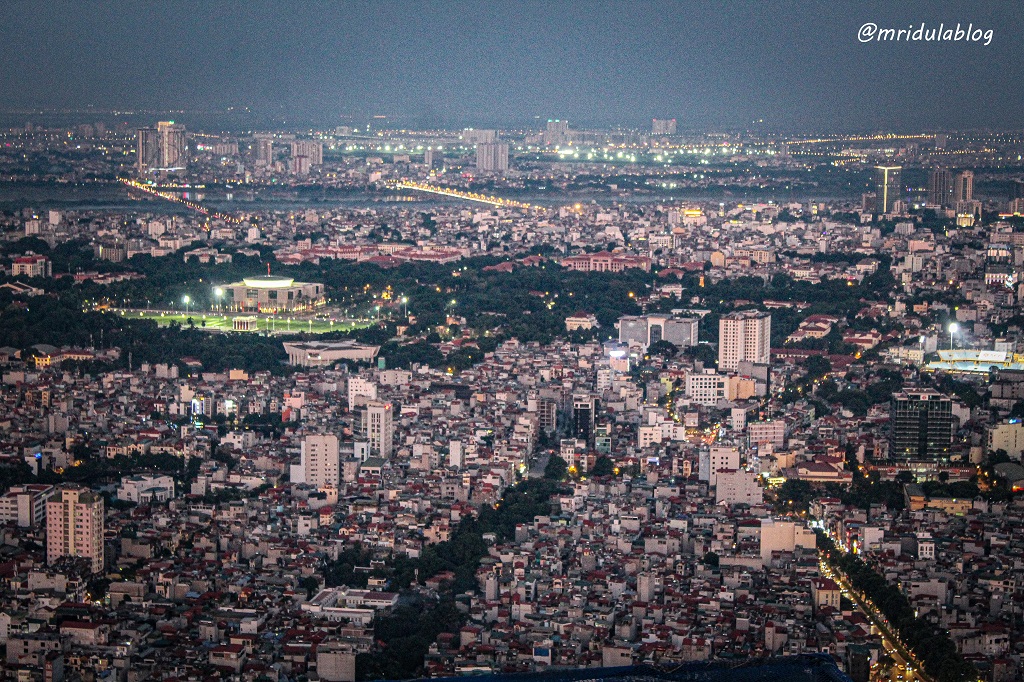 If I go back to Hanoi again I would love to go to the restaurant with plenty of time, click a few pictures (I know it is not possible though) but have more time to remember the food and drinks too!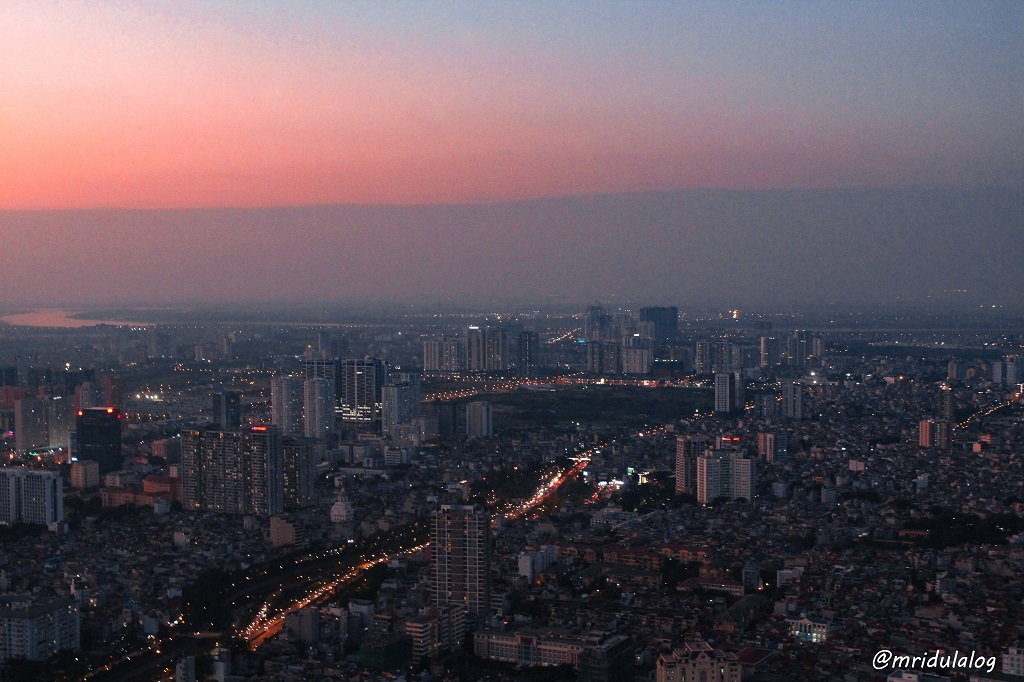 I have to make this a habit to go to rooftop restaurants in every city I visit. I have been to one such place in Dubai too. I clearly remember the view but rest of the details I have to dig up!
If I get to experience such a view of the city I consider my trip to be fabulous. The bonus was the evening light because photography at night has its own challenges but rewards too. Which is your favorite view, do let me know in the comments.
In the end here are all my favorite views from the Top of Hanoi Restaurant in one video. It is this pause in my current travel is giving me the time to engage more with the huge amount of travel content I already have!
Do check out the Best Sellers in Shoes & Handbags collection Amazon for your upcoming trip through my affiliate link.