It is not every day that I end up staying in hotel suites. If I count it would be actually in single digit. But my three most cherished experiences stand out due to opulence and practicality!
The first experience that comes to my mind was staying in the Levi Spirit Villa (picture above) in Lapland, Finland. It was not a hotel suite actually but a huge villa that 4 of us shared. It had five bedrooms, a Jacuzzi, its own sauna and a large living room! The living room had so many switches that it took us a while to figure out which one did what! It was wonderful that we were four women sharing it. The evenings would see us all lounging in the living room and then gradually one by one, we would retire for the day. It is an advantage to have a common when traveling in groups, people can gather there when they want company or retire when they wish to be alone! However, as we were all adults, I am sure we would have survived even otherwise.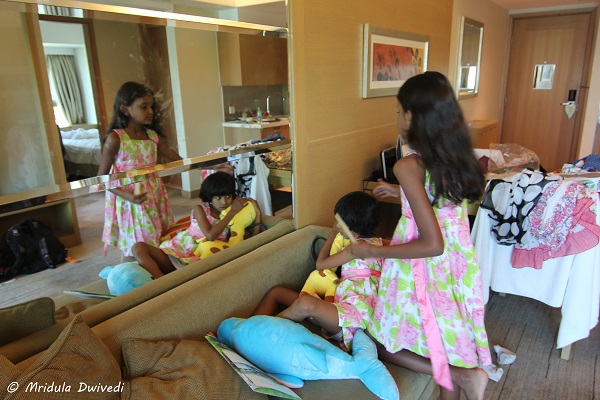 But the one time I felt truly blessed to have a cozy living room was when I took my niece and daughter on my own to Hong Kong. Here you can find similar living room designs. Truth be told, I was a little scared as to how we will fare- me alone with two hyper active kids! Having a two bedroom suite with a decent living area made my life much simpler. That way the kids were not treading on my toes constantly and vice versa! If they were busy in the master bedroom I could sip my tea in the living area! They anyway took over the master bedroom and pushed me into the kiddie bedroom. But we had such great fun! The kids actually liked the hotel more than the Disneyland!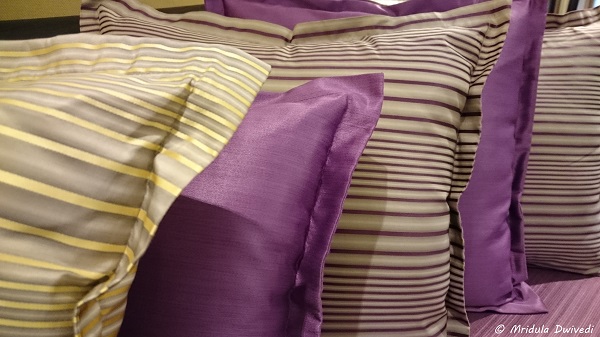 I stayed on the club floor in Dusit Thani in Bangkok, Thailand. And what a luxury it was! The club rooms had a separate breakfast area where they served free cocktails in the evening from 5.30 pm to 7.30 pm or so. The room had a luxurious bathroom, a bed room and a living room. Even though I was alone this time I liked the luxury of moving around!
Apart from these I have stayed in suites on a few other occasions. All my experiences of living in suites have been grand. With the kids particularly it made our holiday!