If you are visiting Sri Lanka from India you will find a lot of similarities. On our way to Unawatuna we found countless Tata and Ashok Leyland buses playing on the streets. There are Bajaj Autos, and I spotted an Alto parked right at the airport. This post is about my Sri Lanka first impressions!
I also spotted Kajol and Katrina looking out from various hoardings in the city. The traffic from the airport till the various places we crossed was heavy and chaotic, another reminder of India. But I seriously thought the traffic sense was less harsh than Indians. Sri Lankans do honk in the city but they do not cut off each-other which the same jest as people in Delhi.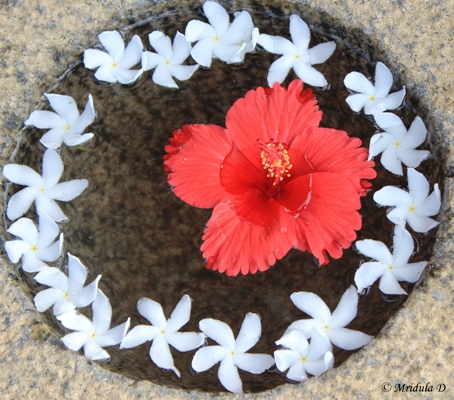 Flowers at the Hotel, Sri Lanka
But once we reached the expressway, the taxi driver didn't honk even once! The vehicles would follow each other at a safe distance and overtake with a lot of consideration. It is a two lane expressway but the experience was very nice. The route is also quite scenic and completely green. It was just that we were very tired as we started from Delhi quite early and took a connecting flight from Chennai after a long gap.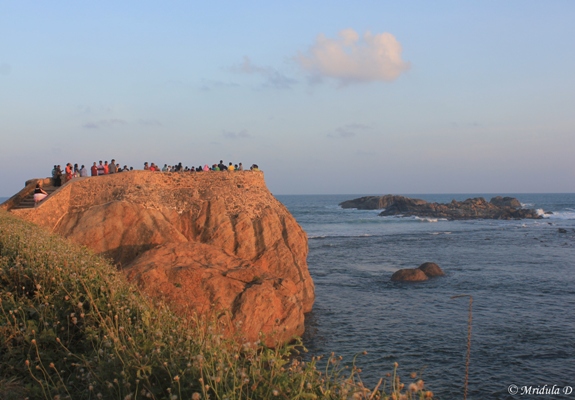 Galle, Sri Lanka
I also thought one section of the beach at Unawatuna is full of tourists and the locals use it a little further ahead and they remain quite separate. I wonder how this is achieved as the tourist beach is full of women in bikinis and yet the locals do not come this side. I wonder if this is possible in India.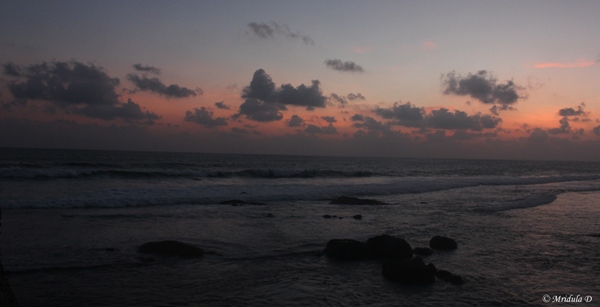 Sunset from the Fort, Galle, Sri Lanka
I also find the hotel staff at Unawatuna polite in general. We by now have had meals at different places and I found the people very polite and soft spoken. We already feel that our stay is too short.
If you are planning to go Sri Lankan Immigration has introduced ETA (Electronic Travel Authorization) in 2012 in order to facilitate tourism in Sri Lanka. Foreigners, including Indian nationals, need to have a valid ETA prior to the trip. ETA can be obtained online and it is easy to obtain. You need to have passport, credit card and access to internet.