This was probably the first time I went to the hills in March. While you can visit the hills in any seasons March brings out the spring blossoms and it is beyond pretty. I have seen a bit of blossoms before but this time they were putting on a regal display!
There were two apple trees inside the home of my hosts at Jagatsukh. And they used to be full of sparrows all through the day! It was such a pleasure to sit around them. One tree was close to an outdoor water tap and Chhavi would keep playing around it. When the cows would come to that point to drink water, she would come running towards me, as she was scared of them. I am scared of the cows too!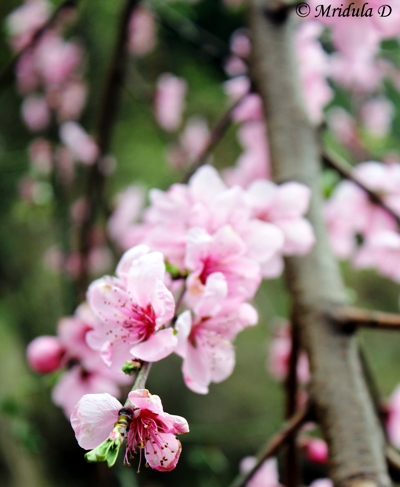 Apricot Blossoms
These Apricot Blossoms were flowering quite next to the waterfall near Prini. But there was no way I could include both the waterfalls and the blossoms in the picture. So I was content clicking the blossoms itself.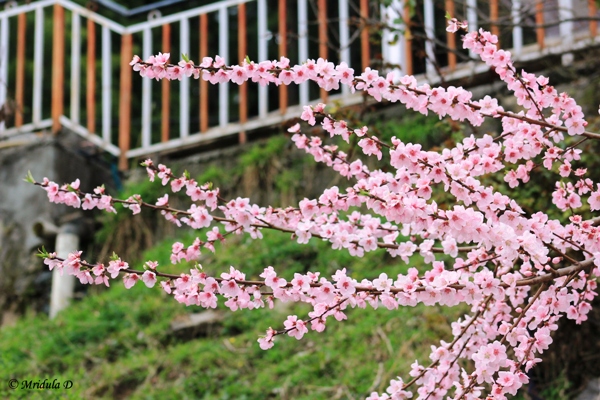 Flowering Apricot Tree
On my walk towards Khakhnal there was a hotel by the name of Rishi Palace and this Apricot tree was flowering next to it. The railings you see in the background are the hotel boundaries. I would so love to have a tree like this in my own backyard!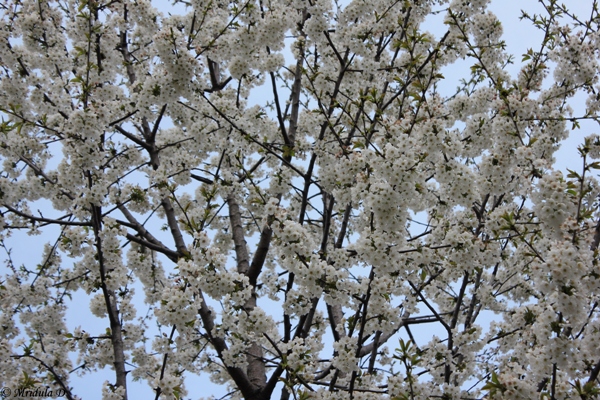 Cherry Tree
When I saw this wild white flowering tree I asked Ramakantji what were they and he said, "Cherry." Oh well now if I can't go to Japan I will go back to Jagatsukh to click cherries! I wonder how the tree looks when it is laden with the fruits?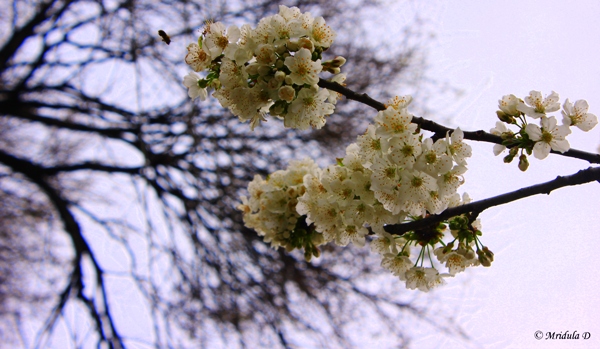 Cherry Blossoms
And this is the final picture of the delightful spring blossoms I sighted at Jagatsukh this time. And as I said before I am not done with flowers yet.