Have you ever thought what happened to the used soap bars in the hotels? In a 300 room hotel, even with 50 percent occupancy a lot of soap bars would get discarded daily. I was always curious about it but never found an answer before I came across the Soap for Hope project on #Escapers17 trip to Singapore and Myanmar. Accor Hotels, Scoot and Asia Holidays were the major sponsors of the event. We arrived at Sofitel Singapore Sentosa Resort and Spa and our task was to convert used soaps into new hygienic soap bars.
Stefan Phang was the man in-charge and it was easy to see he loves what he does. At Escapers17 there were bloggers from about 12 countries, all over from the Asia and Pacific region. Each team had to make a new bar of soap using the recycling process. Each bar had to weigh between 120-150g.
We were given used bars of soaps. We were supposed to scrape it for impurities and cut it into pieces so that they weigh 150g at the most. After scraping, we were using a chemical to remove any remaining impurities. We added lemon and orange peels to the soap mix and then put the ingredients in a cold press. Just like pumping water from hand pipe, I pressed the lever and when it became resistant, it was time to take out the new soap. It was so simple that even I could do it!
Sealed Air works with hotels world wide to collect soap. Accor is their partner in many parts of the world. The cold press machine can be folded and put in a stroller and it weighs less than 20 kg, so it can be carried by air. They work with the people who are on the margins of the society. It gives them a livelihood. The soaps are given to people who need them and also sold for charity. The money goes to funding more projects. And the soaps do not end up in a landfill.
This is a start for me. Often, I have wondered about the kind of life I got a glimpse into, because of blogging! I get to stay at fancy hotels, I get to visit beautiful places but in some corner of my mind, there has always been a question, is it enough? There should be more to it.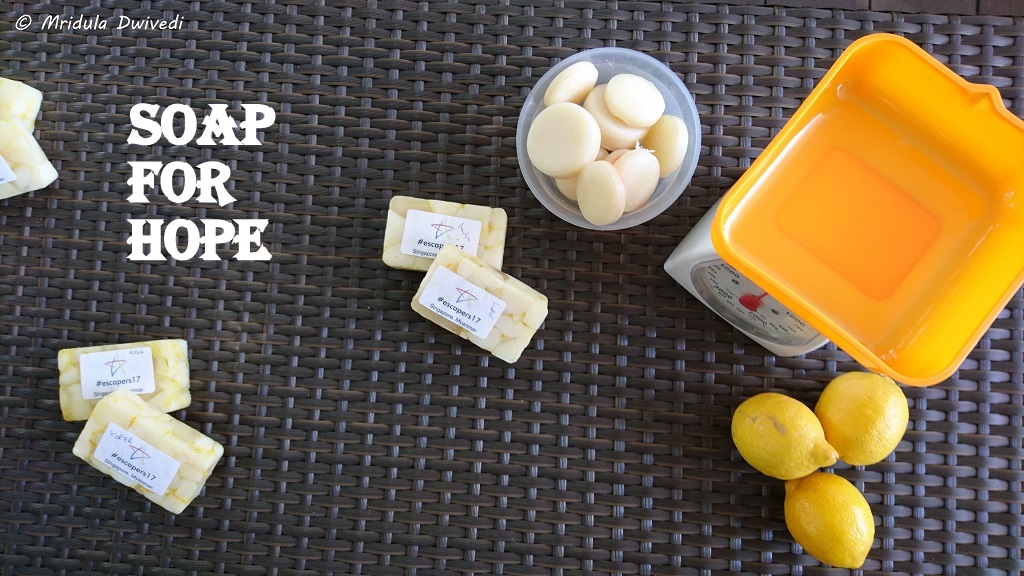 Writing and getting involved about with projects like Soap for Hope is certainly a step in the right direction for me. I am interested in Accor Hotels Planet 21 program and I hope I will get the opportunity to explore it more.
PS. #escapers17 was hosted in Singapore and Myanmar where Accor Hotels, Scoot and Asia Holidays were primary hosts.