Have you ever wondered what happened to the used soap bars at hotels? In a 300 room hotel, even with 50 percent occupancy a lot of soap bars would get discarded daily. I often pondered over it. But never found an answer till I came across Soap for Hope project for the first time at the Sofitel, Singapore. That is when I met Stefan Phang, the man behind the Diversey project. It was my pleasure to meet him once more but this time in Delhi.
They use discarded soap from the hotels, recycle and up-cycle them under their CSR initiative world wide and then distribute the soaps to the vulnerable communities. This is how Diversey describes Soap for Hope project on its own website.
"Soap is recovered from Diversey hotel customers which are Soap For Hope program partners, and then transported to a local site where residents reprocess it using an innovative but simple cold-press method. The cold-press method makes 120 gram soap bars or 500 gram soap bars, in under 10 minutes. The method does not need electrical energy or running water, resources which are scarce in slums or poor villages. The new soap is then distributed locally, or transported to communities in need, thereby eliminating waste, improving hygiene and creating new jobs.
One of the key aspects of our program is community involvement. All projects are run directly by local nonprofits and employ underprivileged community members to do the work, giving livelihood opportunities to those who wouldn't otherwise have the chance."
If you have to watch only one thing today, I would say watch Stefan in this video! It would give you a thorough background about the Soap for Hope project by Diversey.
It will give you a good idea about the work he does. He has a regular corporate job and this is a part of his work at Diversey. Stefan was in India for a few days and we connected over email. He asked if I would like to join him for Soap for Hope in Delhi? I immediately said yes.
We went to the Vridh Ashram (old age home) at Kanjhawala. The agenda was to make some soap, have fun and in the end donate soap for the people at the old age home.
It was my first time at an old age home, and I have such mixed feeling. I feel happy for the people that they have a safe place over their head. But I am sure the pang of being away from the family must there too!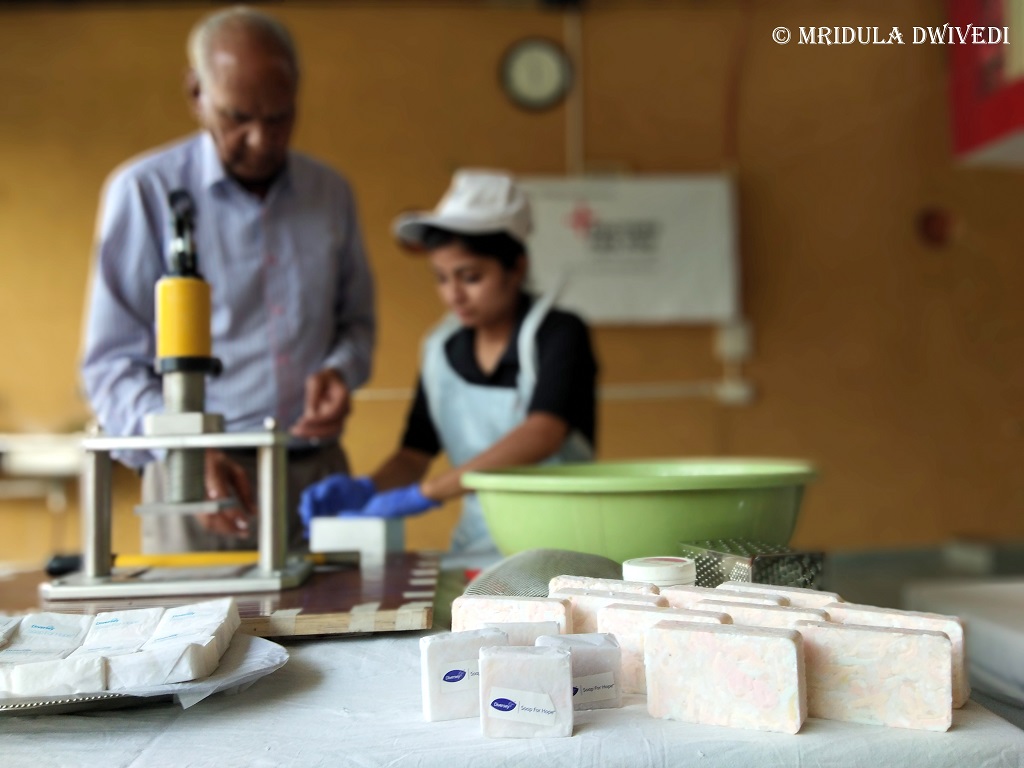 Doctors for You is the NGO partner for Diversey in India. Tina who works for Doctors for You made a few soaps initially from discarded pieces. Then they invited the senior citizens to try their hands at it.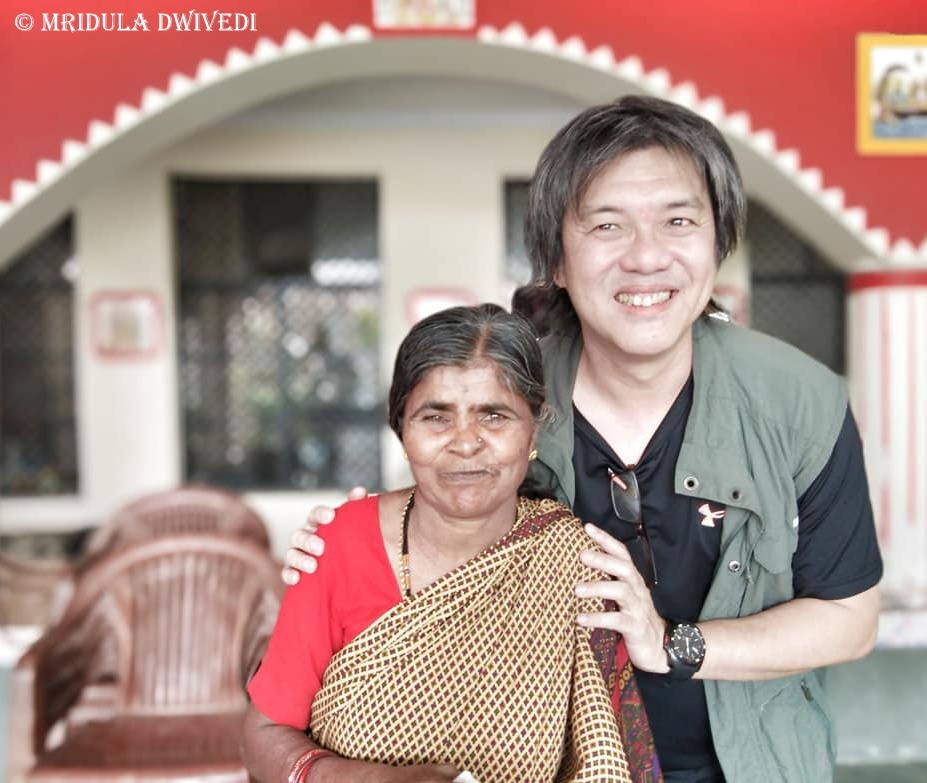 People were reluctant to begin with, but a lot of people stood up eventually and tried their hands at making the soap. The lady in the picture could not talk, but she amply conveyed her happiness to us about her day!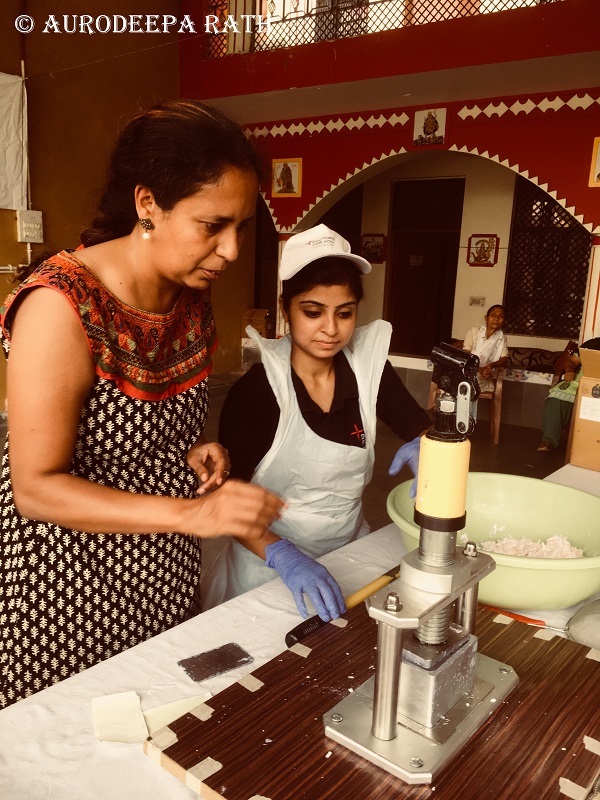 I made it at Sofitel Singapore and I did it again at Delhi. And if I can do it, anyone in this world can do it too. Making the soap the Stefan Phang way is that easy.
We were invited to have lunch at the old age home. It was served to us with such affection. We had a hearty meal followed by good tea.
I later visited the workshop where the soaps are made in bulk by the people associated with Doctors for You.
It was a pleasure meeting you again Stefan Phang for Soap for Hope, more so in my own city! More power to you, Doctors for You and the entire team for the stellar work you guys do.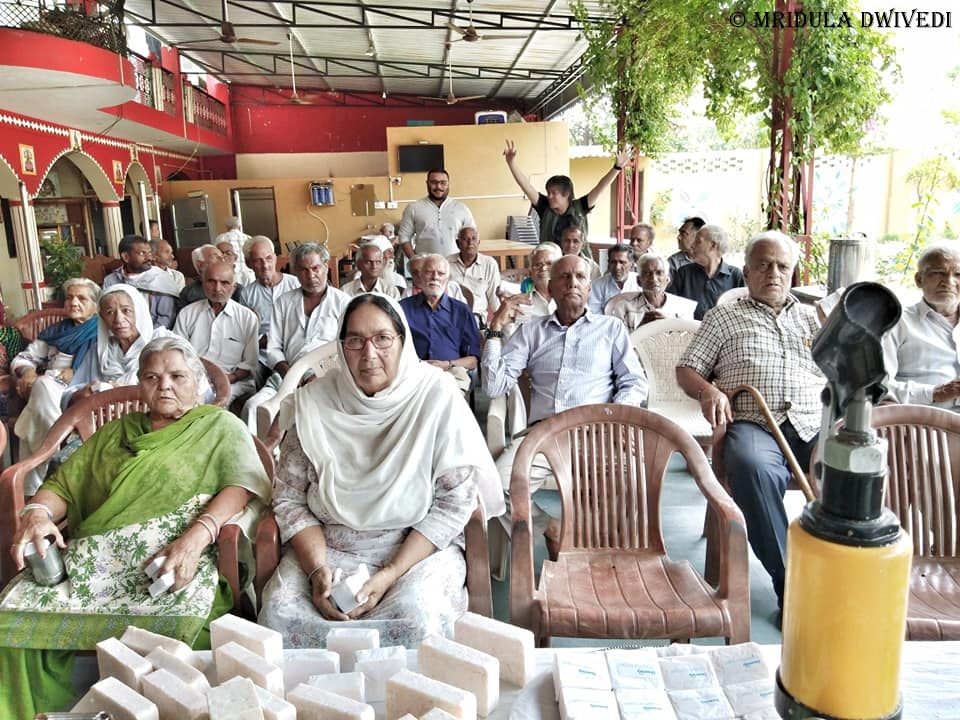 Soap is something we take so much for granted! And yet soap can mean so much to so many, less sick days, more income, and above all, hope. All that because of hotels giving away used soap and Stefan's passion to do something worthwhile with it! May your tribe grow.