Talking about the Everest Base Camp Trek has become my default option. And a slide show of my Everest Base Camp pictures is now featuring on Yahoo! India Lifestyle. Check it out.
I still remember this day very clearly. This was the day when we were walking from Dingboche to Lobuje. I woke up around 5.00 am and I was looking out of the window. I could see beautiful pink clouds and at any other time I would have rushed out with my camera.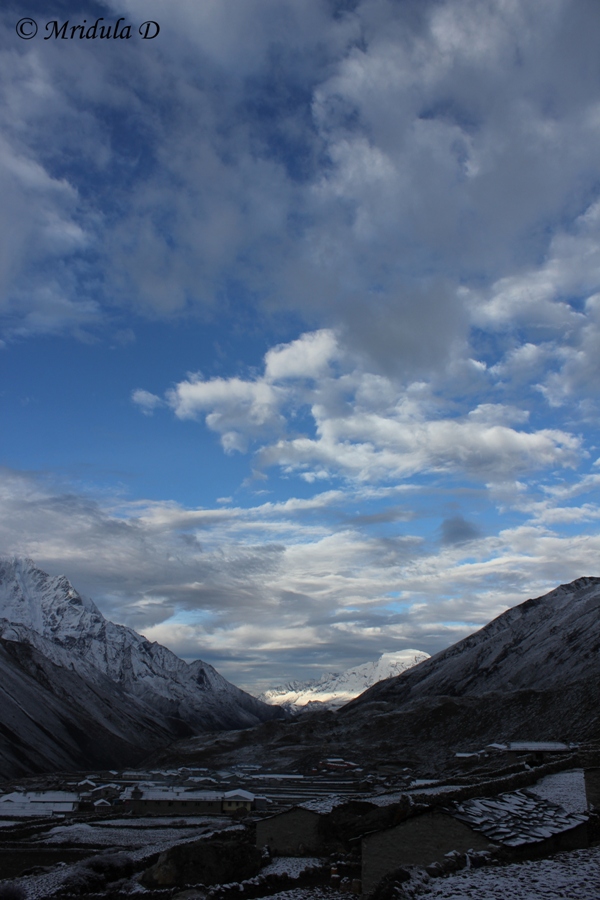 But at that high altitude my mind would not function in a normal way. It was after good 15-20 minutes of just staring out of the window it dawned on me that the sky was already changing colors and soon it would be too late. So out I went with my camera! I have to say my experience of doing photography at high altitude is quite different from doing it at normal heights. But I think that should be a matter for a separate post. That will give me another reason to talk about EBC!
And for more beautiful skies from around the world please visit the Skywatch Page.