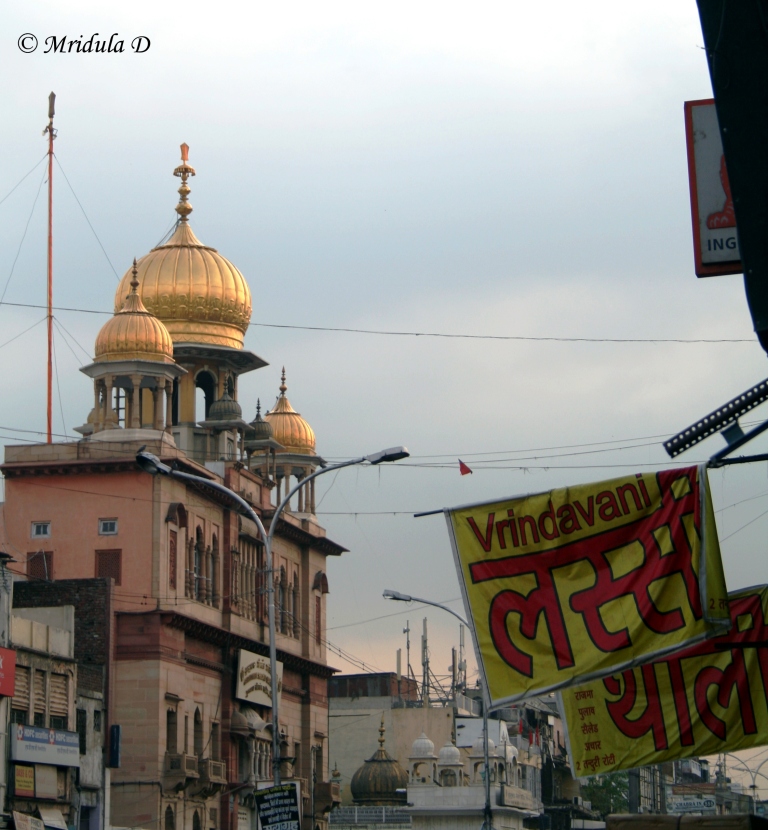 Sis Ganj Gurdwara, Chandni Chowk, Delhi
I had been to Chandni Chowk sometime in June this year. I went there to get my camera sensor cleaned. It took them quite sometime to do so. While I was waiting I saw a variety of street food on display and people enjoying it. It is a pity I no longer can stomach most of them particularly if it involves use of water like in pani puri.
Hence when I clicked the Sis Ganj Gurdwara I thought it was appropriate to click the Lassi and Thali banner. Lassi is a curd based drink and thali means a plate of Indian food. That is what those two banners in Hindi on the right side advertise.