Photo Credit  R.A.R. de Bruijn Holding BV on Shutterstock
There are many places in this world that have such fond memories for me. Ladakh is special because my first blog post (in 2005) was about it. London and Oxford are special because I used to go there repeatedly for work. Thailand is special because it is my most visited country on earth till date! Singapore is truly special because it was my first visit abroad way back in 1999. I still remember how wide eyed I was when I boarded my first flight ever on Sri Lankan Airline. It was a Delhi Colombo Singapore flight!
2016 has been a year of revisits for me, it started on just the right note. In January I went back to Ladakh after nearly 11 years. In May 2016 I went back to United Kingdom after a gap of five years. On June 1, 2016 I am flying Sri Lankan Airline again but to Colombo! So you see, 2016 has been a year of revisits of sorts!
Now all that remains is to revisit Singapore, my first international destination and hence so very dear to me. I actually touched Singapore in 2015. I went to Kota Kinabalu in Malaysia on a Singapore Airlines/Silk Air FAM. So I transited via Changi Airport. It was a fabulous trip but then it is not the same as revisiting Singapore. I need a holiday in Singapore.
I hardly talk about FAMs that do not materialize but there have been 3 in the recent past which did not and all were about Singapore. They didn't happen in the end due to various reasons. But I was so close to a trip and then it vanished! I do want to go.
There is so much new there since 1999. It could be almost like visiting another country. I have faint remembrance of Orchid Road and the malls. The Garden by the Bay was not there, Marina Bay Sands was not there, I definitely need another date with Singapore Tourism!
Here are the 5 things I would like to check out on a trip to Singapore!
The Singapore Botanic Gardens
The immediate draw is that Singapore Botanic Gardens are a UNESCO World Heritage Site and I am a big fan of such sites. I love flowers and it would be nice to spend at last half a day there.
The Garden by the Bay
I have been yearning to visit the Garden by the Bay ever since it has opened. From what I read and see it looks like I will need a lot of time to explore the various parts of it like the Sun Pavilion, Flower Dome, Cloud forest etc!
Changi Airport
I know it sounds slightly crazy that I want to spend time at Changi but it is one of coolest airports I have ever been to! I was transiting through it in 2015 and I could only visit the Orchid Garden. I would love to explore the butterfly park and the kinetic rain section too! The airport Wifi speed is such that I got more work done there than some of the hotels I have stayed in! Changi is one airport where I would like to spend more time in transit!
Universal Studios Singapore, Sentosa Island
If I am traveling with my daughter Chhavi, we are surely going to check out Universal Studios! With seven cool zones to explore I am sure we will need a lot of time!
Merlion Park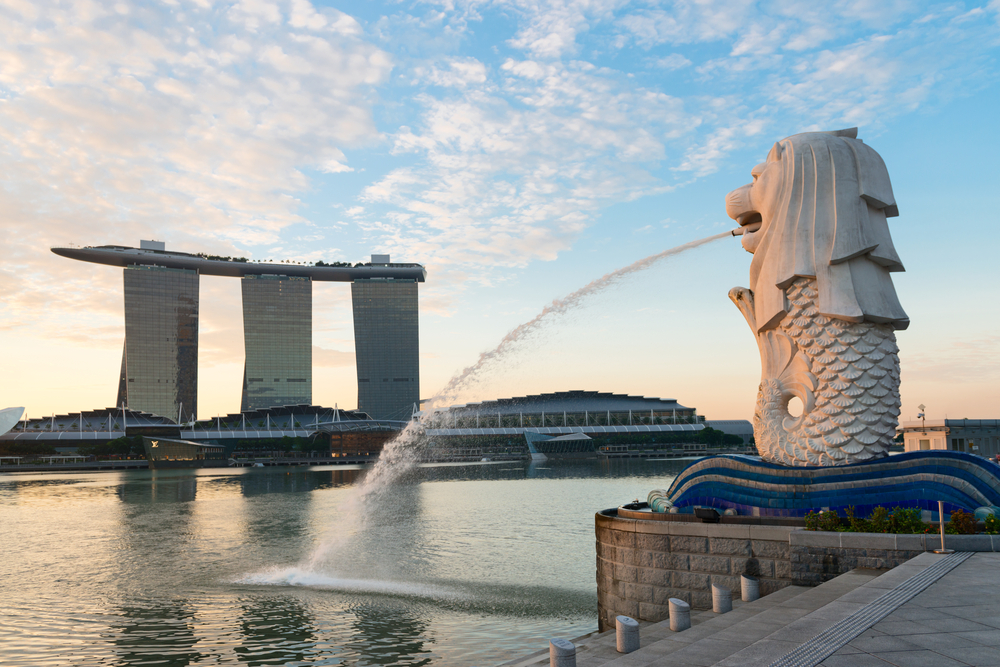 Photo Credit Iryna Rasko on Shutterstock 
I am truly partial to parks! And hence I would like to check out the iconic Merlion of Singapore! We share same year of birth too!
I truly visit I will go back to Singapore, in my year of revisits!