I am aright now at Ken River Lodge in Panna, still tiger less. But many other sightings. Tomorrow I move to Bandhavgarh. Let us see if my luck changes there. But here are some of the sightings from the day.
I think I saw the most butterflies in my life ever! I did a 2 hour walk on foot and it was full of birds at butterflies. This was behind the lodge and not in the main national park.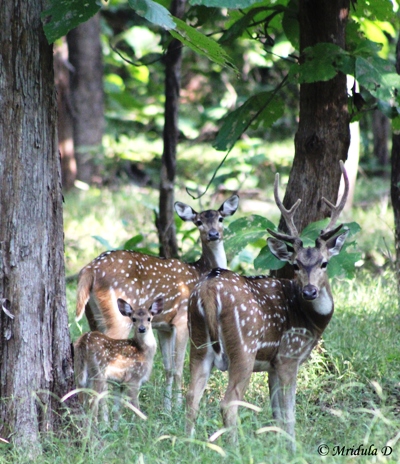 Spotted Deer Family
Then there was this spotted deer family inside the Panna National Park and if felt as they wanted to look straight at the camera! I was so happy with their posing attitude.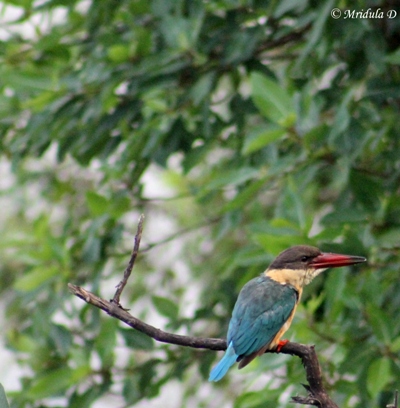 Stork Billed Kingfisher
Soon after my arrival I sighted this Stork Billed Kingfisher. It is my first sighting of this bird. And sighting a new bird is always such a thrill.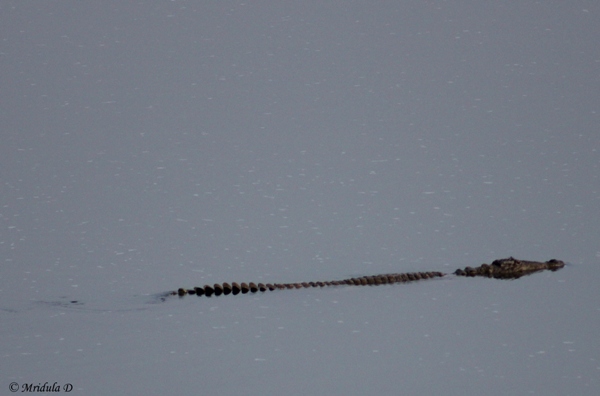 Crocodile in Ken River, MP
This crocodile was my first sighting. The Ken River Lodge is right next to the river. When I first spotted it I thought it was a log of wood. So I asked a lodge employee to confirm and they said yes I was indeed watching a crocodile. My zoom was packed in my bag and I had time to take it out and then click, the crocodile remained in view for quite some time.
Jackal
I will round off this post the jackal sighting I had in the evening safari at Panna National Park. There is more (but no tiger still) but I don't think I have connectivity beyond Panna. So more when I come back.