I visited Naldhera (about 19 km from Shimla) sometime back. If you would ask me honestly I am more of an off beat place person rather than the mainstream. But I got to experience Shimla Tourism while I was returning back from Naldhera. I clearly remember that it was a rainy day but then when did a little bit of rain stood in my way of exploring a place. I am an all weather tourist and Shimla weather was fine for me. I often say to people that I am not made of salt and I will not melt away in a little rain!
I visited the Mall Road and I have to say I enjoyed my walk and search for souvenirs. There are a lot of small shops dotting the Mall Road and souvenir hunting can be fun. But I am not good at bargaining and takes away something from the experience. I bought a stole which I immediately used on the drive from Shimla to Kalka as the weather was a bit more chilly due to the rains.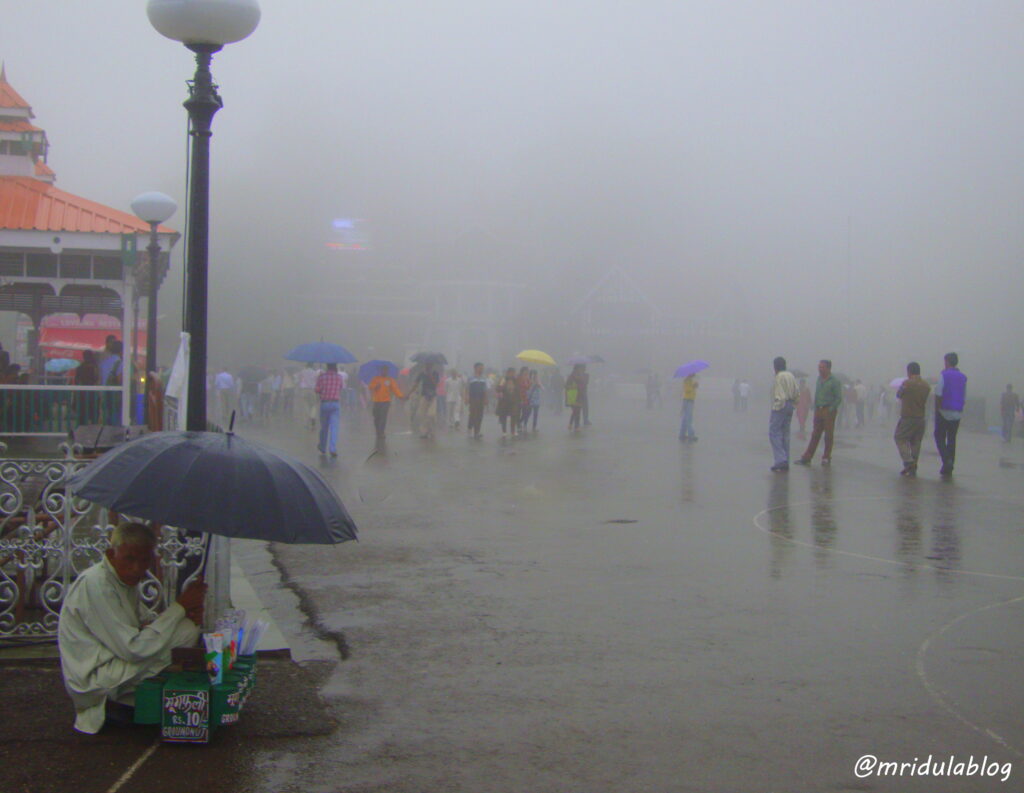 I wonder if you also do it but when I am looking out the window I keep thinking that if we would stop such and such frame would make for a very good picture. Sometimes I feel I look at the world through a viewfinder even when I don't have a camera in my hand!
But coming back to my stroll on the Mall Road I also discovered Bhuira products for the first time and if you have not tasted their spreads, jams and chutney you are missing out on good food. I highly recommend them.
And these days whenever I leave my daughter and go on a trip it is essential that buy a gift for her and I still remember the pink shirt I bought for her.
I have to admit I did not explore Shimla in any detail and the main reason is the crowd. I live in a crowded city and on my vacations I wish to escape it. The approach to Mall Road did present us with a traffic jam and on my vacations I wish to escape all that. So I was really happy to visit Shimla for a few hours and then get on my my journey.