The Sharjah Light Festival is a visually stunning treat! The visuals are set to beautifully choreographed music at the shows. This year the show is being held from February 2 to 11, 2017. I was invited by Air Arabia and Sharjah Tourism Board to attend the festival. The themes draw inspiration from desert, sea life, religion, nature and more. There are 14 venues this year, from the centrally located Khalid Lagoon to far away Khorfakkan.
The first evening I went to watch the show at the University Hall, it rained, yes you read it right, it rained in Sharjah! It came along with its friends, the wind and cold weather! I got to watch the show at the University City Hall on the second attempt and it was beautiful. What you see in the video is my amateur attempt, it can't come close to the real one at all, the real show was in 3D! I would frantically try to click pictures with my SLR, then make videos with my cell phone.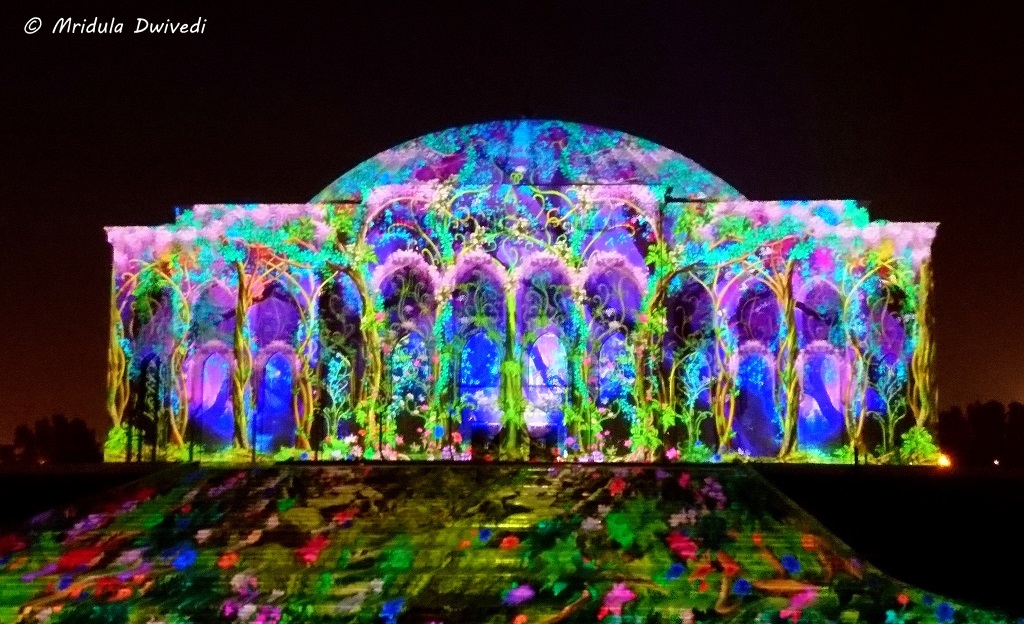 Actually I was using both the phone and the SLR to click pictures and make videos. It helped that the SLR was mounted on a tripod. In between I would put on my 3D glasses to watch bits and pieces of the show! Majid, our host from Sharjah Tourism Board told us it was a show to be watched and not clicked, he would give us pictures! That was sound advice actually, but when did I pay heed to any sound advice in my life!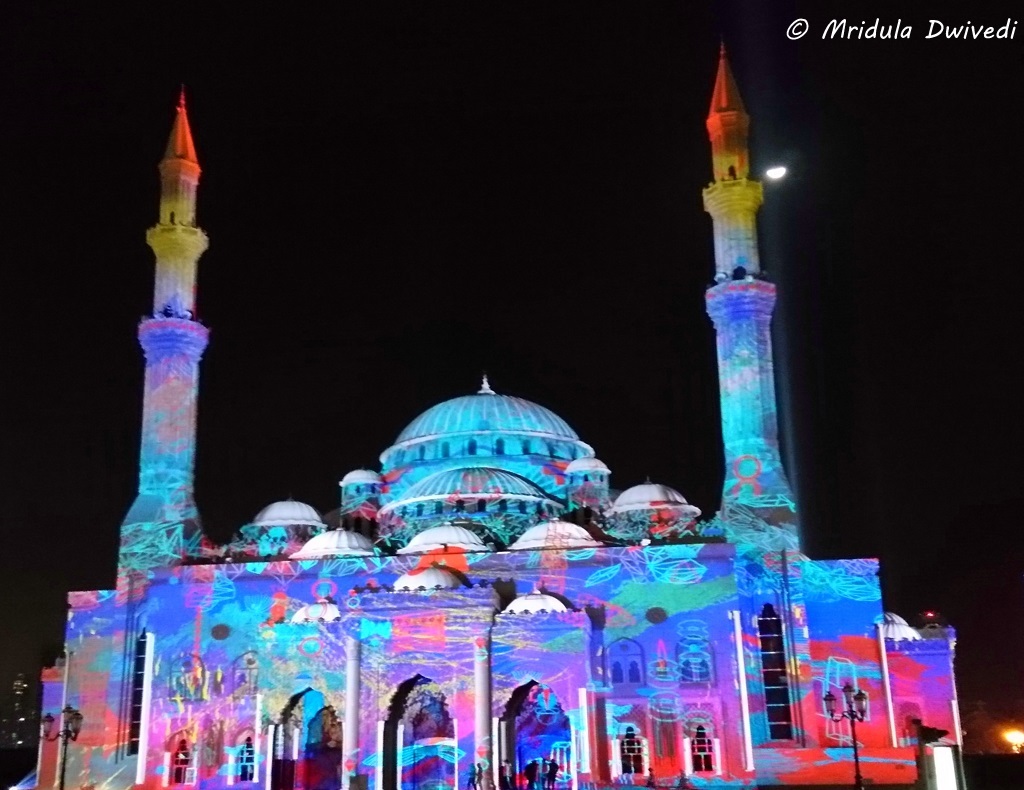 However, there was plenty of action closer to my hotel, The Royal Tulip Act Hotel. I just needed to cross the road to walk around the Khalid Lagoon. Al Noor Mosque was beautifully lit up. The lights would come up after sunset and stay till mid night.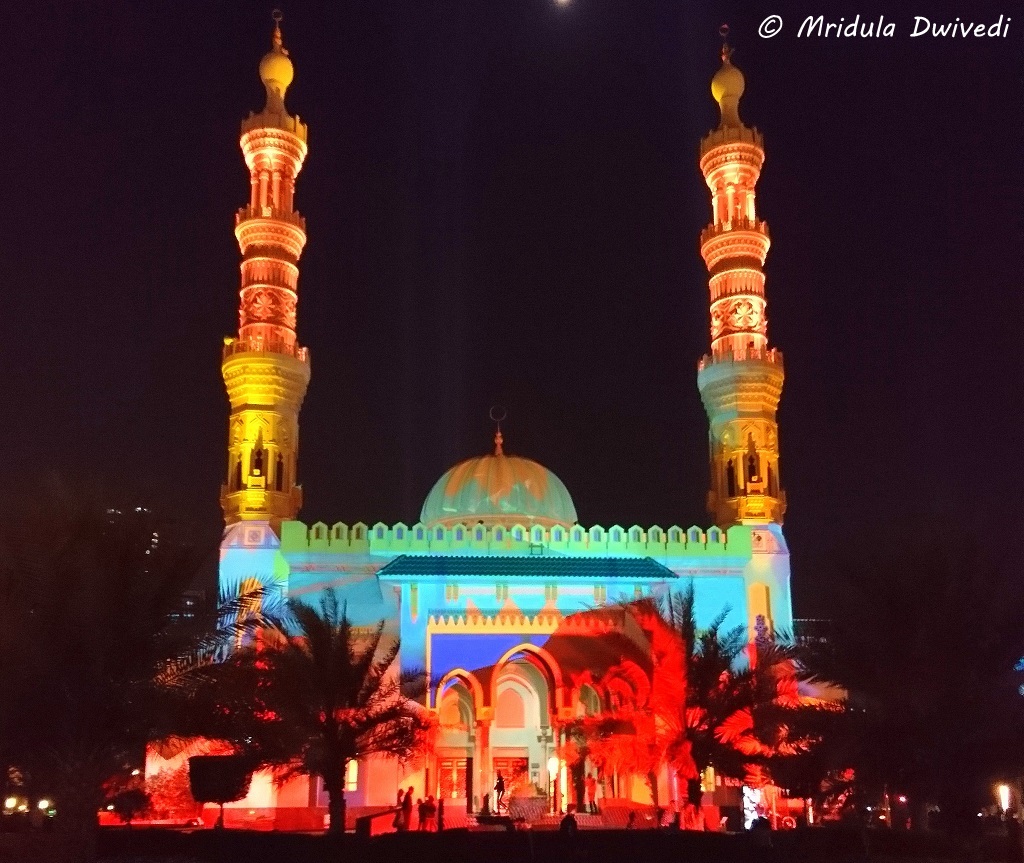 A little ahead was Al Taqwa Mosque which was all aglow on the Khalid Lagoon Croniche.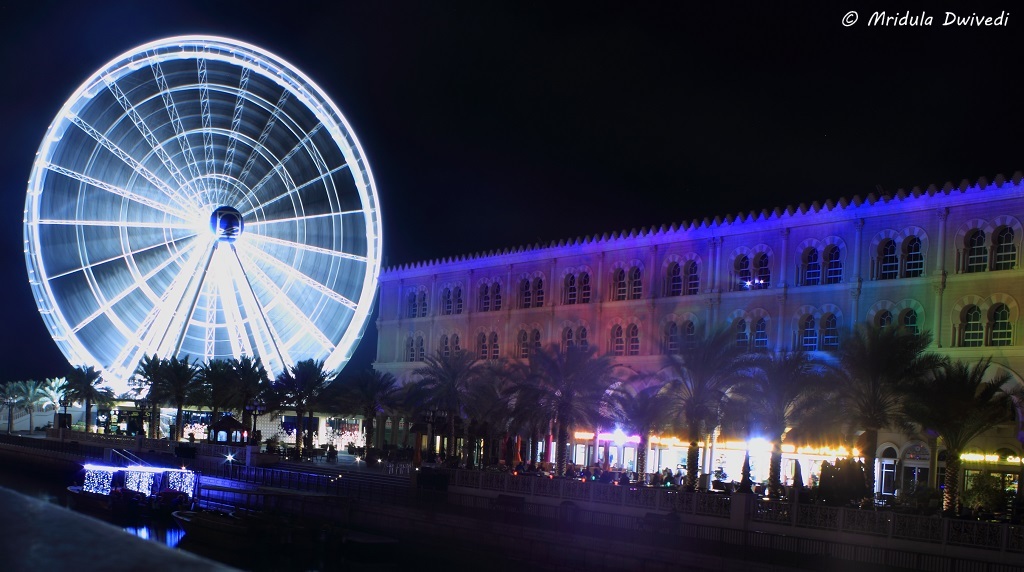 For many of us, Al Qasba was also within the walking distance. It is a shopping complex with The Eye of Emirates ferris wheel in close proximity! The interiors of Al Qasba were also showing off the lights!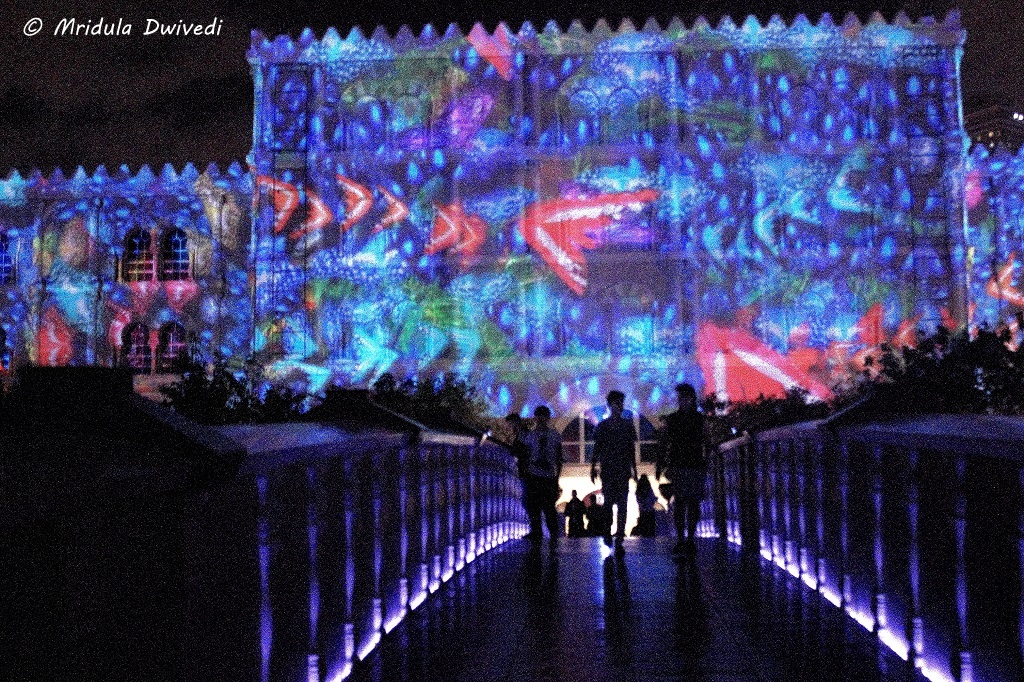 I came back mighty impressed with the Sharjah Light Festival 2017. But I am even more impressed at how safe it is to walk around the city! I walked till 10.00 pm alone one night and till 12 mid night with a group of friends!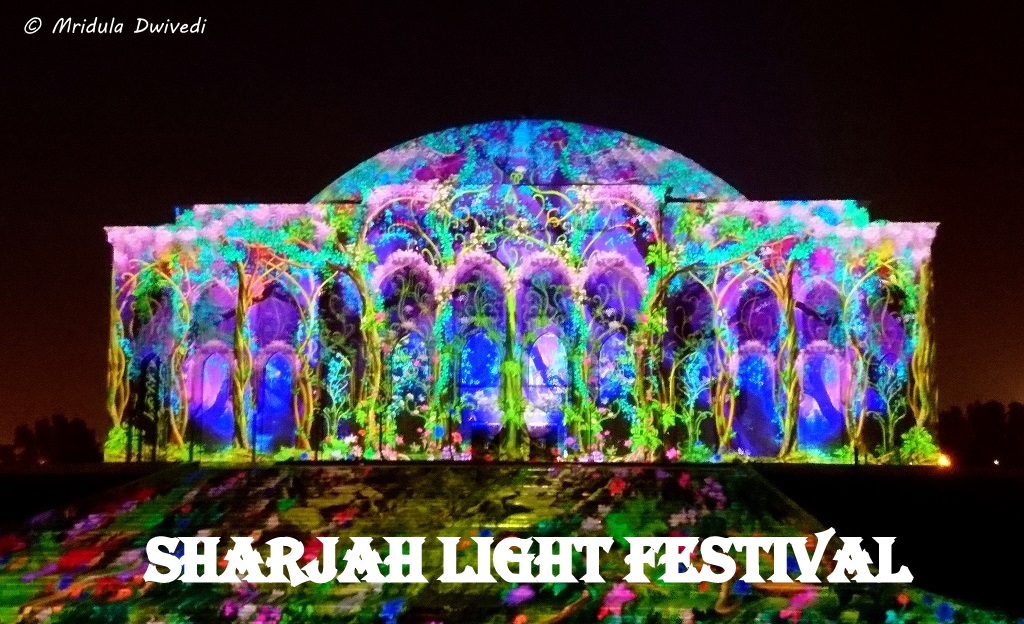 PS. I was invited by Air Arabia and Sharjah Tourism Board to visit Sharjah.