Sawasdee from Thailand. I have had a great time here till now. But being on the road for most of time meant no blog post. Today I am the Thailand Cambodia border of Aranyaprathet on the Thai side. So here I go, top ten things that I can say off my head about Thailand.
10. You will get a lot of food in the local market even if you are a vegetarian. Thai people eat a lot of rice, vegetables and rice based sweet dishes. If you just give up looking for home food (who wants Indian food anyway in another country) you would do fine. If you are a non-vegetarian you will find a lot of awesome food everywhere. Sticky rice and brown rice are a must try.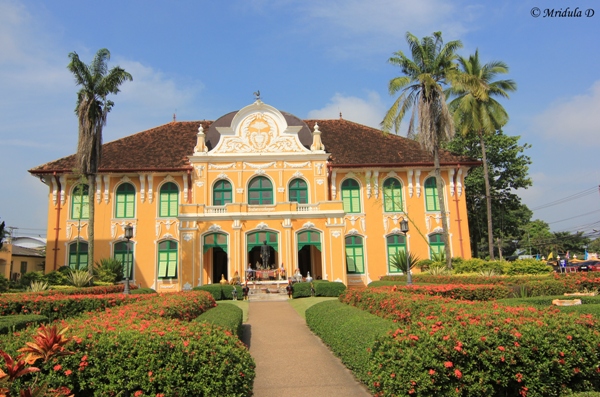 Chao Phraya Abhaibhubate Building- Next to it We had the Thai Massage
9. The traditional Thai massage is awesome. We had it at a traditional herbal health clinic attached to the hospital by the same name- Chao Phraya Abhaibhubate. The building above was constructed for King Rama V and now has been converted into a museum.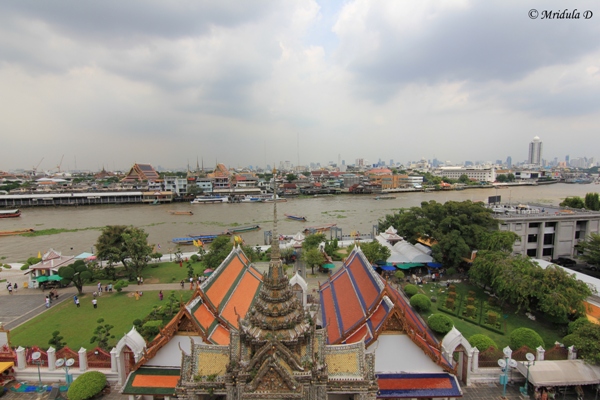 Chao Phraya River and the Bangkok City
8. Bangkok has a lot of waterways. You can enjoy ferry rides in the city. Take the local ferry it costs only 3 Bhat. The ferry connects various points on the Chao Phraya River.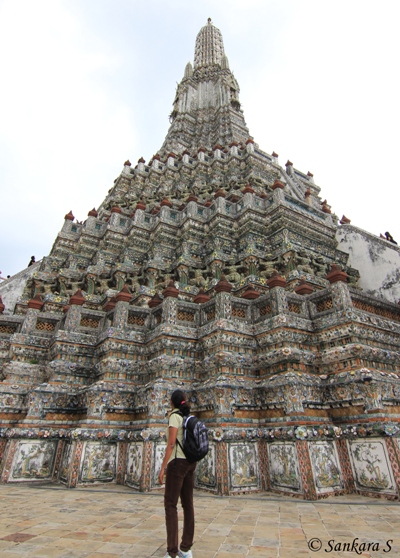 Wat Arun, Bangkok
7. I have not seen Wat Arun at Sunrise but it is an awesome temple anytime of the day. Climb up its steep stairs to get a beautiful view of the Bangkok city.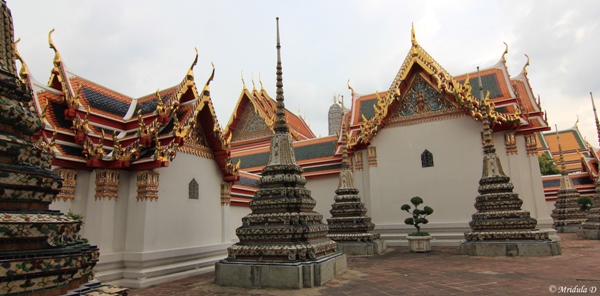 Wat Pho Complex, Bangkok
6. Wat Pho or the temple of the Reclining Buddha is equally awesome. Don't go out after seeing the Buddha, the entire complex is beautiful. It will also take time to explore them.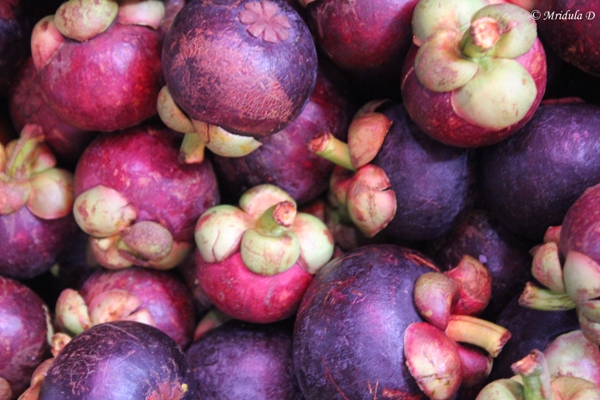 Mangosteen
5. The fruits in Thailand are exotic. It was my first time for Dragon Fruit and Mangosteen. They also have an awesome variety of raw mango which they serve with red chilli, sweet and salt mixture.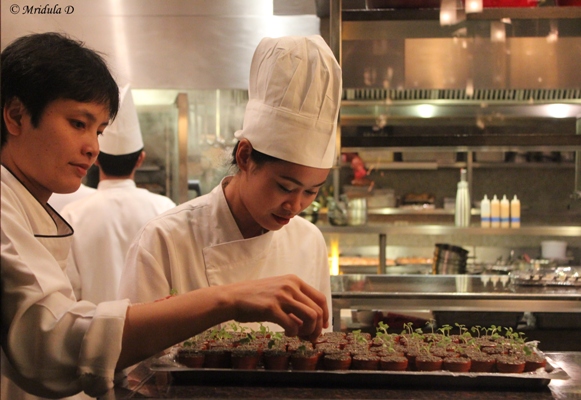 The Four Seasons, Bangkok
4. It was the first time I went to the Four Seasons at Bangkok. They have a dress code too! The hotel where I stayed at, Dushit Thani was also grand.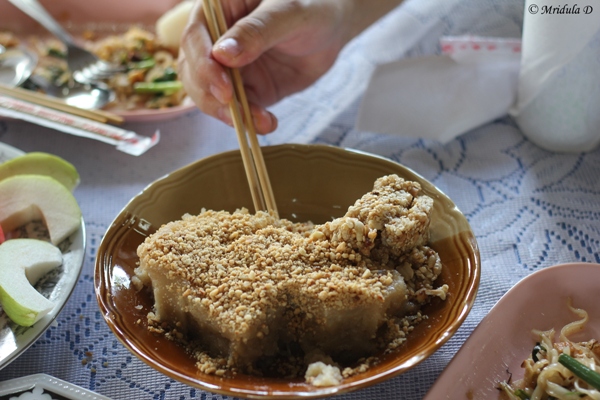 Krayasart- A Traditional Sweet Dish
3. I ate at least half a kilo of Krayasart (a local sweet dish) at Ban Dong KrathongYam village where the entire village got out to greet us!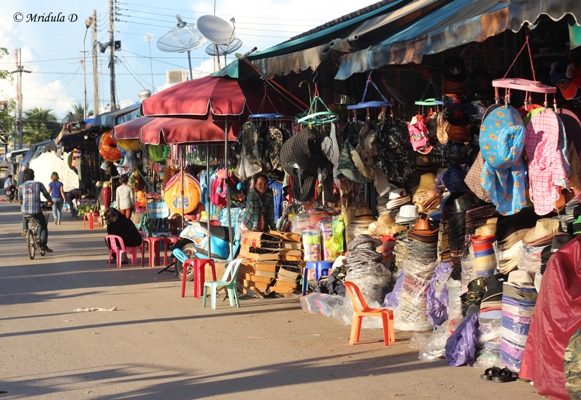 The Border Market, Aranyaprathet
2. The Friendship Border Market at Aranyaprathet is a great place to steal a bargain, to take a stroll or to do street photography.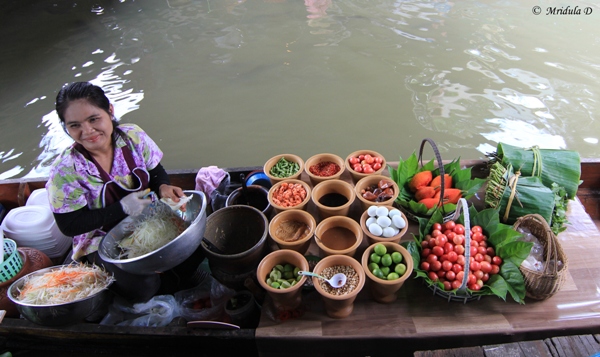 Taling Chan Floating Market, Bangkok
1. The floating market at Taling Chan, Bangkok is a little out of the way. But it is worth the trouble. It is a beauty. It is colorful and awesome. Do give it a try.